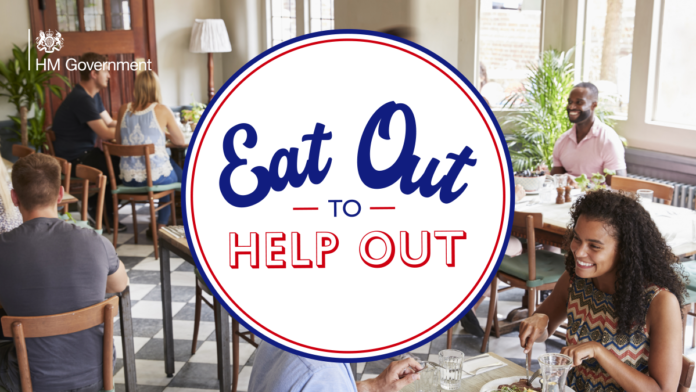 In a bid to encourage people to return to cafés, restaurants and pubs, the Eat Out to Help Out government scheme will launches on Monday 3rd August and will run until 31st August, with the discount applying Mondays, Tuesdays and Wednesdays.
How does the scheme work?
Use the Eat Out to Help Out Scheme at a participating establishment:
to get a 50% discount on food or non-alcoholic drinks to eat or drink in (up to a maximum of £10 discount per diner)
every Monday, Tuesday and Wednesday between 3rd and 31st August
as many times as you like
You do not need to produce a voucher to use this scheme and you can use it at the same time as other offers and discounts. There is no minimum spend. The discount will be automatically available to you at participating establishments – just ask on arrival.
Participating establishments may include:
restaurants, cafés, bars or pubs
work and school canteens
food halls
All diners in a group of any size can use the discount.
Which businesses in Buxton are participating?
If you're wondering if your favourite place to go is part of the scheme, the government has launched a postcode checker to see what's available in your area: gov.uk/eat-out-to-help-out/find-a-restaurant
The following businesses in Buxton are currently registered as participating in the scheme: (we will add businesses more as more join the scheme)
Ice Cream Parlour at the Pavilion Gardens
The Cafe at the Green Pavilion
No 6 The Square Tearooms & Accommodation
Parks Inn
Little Rascals Play Buxton Ltd
Updated 6th August 2020
Did You Enjoy This?
You might like our regular newsletter. We put all the best events, cultural highlights and offers from Buxton and the Peak District in your inbox every fortnight.
This information will only be used to send you this newsletter. It is stored in Mailchimp.