If you're looking to buy your child a bike for Christmas, chances are you enjoy cycling yourself. Of course there are exceptions to that rule but cycling as a family is a wonderful adventure and one that will create lasting memories.

Whatever age your child, there is nothing quite like seeing their face when they realise that there's a bike waiting under the tree on Christmas morning.  A bike isn't just a toy that will be played with several times and then discarded. A bike is an adventure, it's freedom, it's the chance to be outdoors; and the Peak District and Derbyshire offers spectacular scenery – with cycling routes to suit everyone of all ages and abilities.
Christmas – children's bikes in stock now
One-stop shop…
Since opening in 2018, Peak Ascent Cycles have earned a reputation for going the extra-mile for customers. Owner Patrick Healy says, "We love what we do and meeting like-minded enthusiasts. Meeting young and first time riders and seeing kids get excited about owning their first bike is brilliant. They'll come back and tell us how they're getting on too – that's great to see".
"It's easier to learn to cycle when you're young and it's a life skill that your kids will have forever. So a bike really is for life, not just for Christmas!"
Whether you just want a chat about what's on offer, Patrick and his team are on hand to answer any questions you have. "We have over 30 years cycling experience and can offer lots of advice on choosing the right bike for your kids – more importantly, we'll make sure it's all set up, fitting is comfortable and your kids are ready to go and get biking. We can give you safety advice – such as accessories and the right helmets – biking safety is an absolute priority to us".
Offering a large range of bikes and cycle accessories from leading UK brands including Raleigh, Lapierre and Derbyshire based Forme, they offer mechanical expertise with their in-house cycle repairs and servicing. Servicing is from just £35+ VAT.
E-bikes: try it out in-store
But it doesn't stop at your immediate family – cycling spans the generations and can be enjoyed by people of all ages. The wide range of electric bikes on offer at Peak Ascent Cycles can be a great alternative if you're not as young or as fit as you once was, or, if you're recovering from illness or injury; they offer a great way to remain active with a fun low impact form of exercise.
"If you've had an injury or yet to take the plunge into life on two wheels and don't feel confident or fit enough to cycle, an e-bike is the ideal compromise. They can build your confidence and ability over time. We have a wide range available in store and to order, pop in for a chat if you're curious about an e-bike and just want to ask questions. We have a demo bike you can try in-store", says Patrick.
Spread the cost with their Christmas Club
The store now runs a Christmas Club – making it easier to pay for the cost of a bike, spreading the cost into easy payments you can afford. "You can chip way at the cost and when ever your passing – just pop in and pay a little bit more". Ask in-store for more details.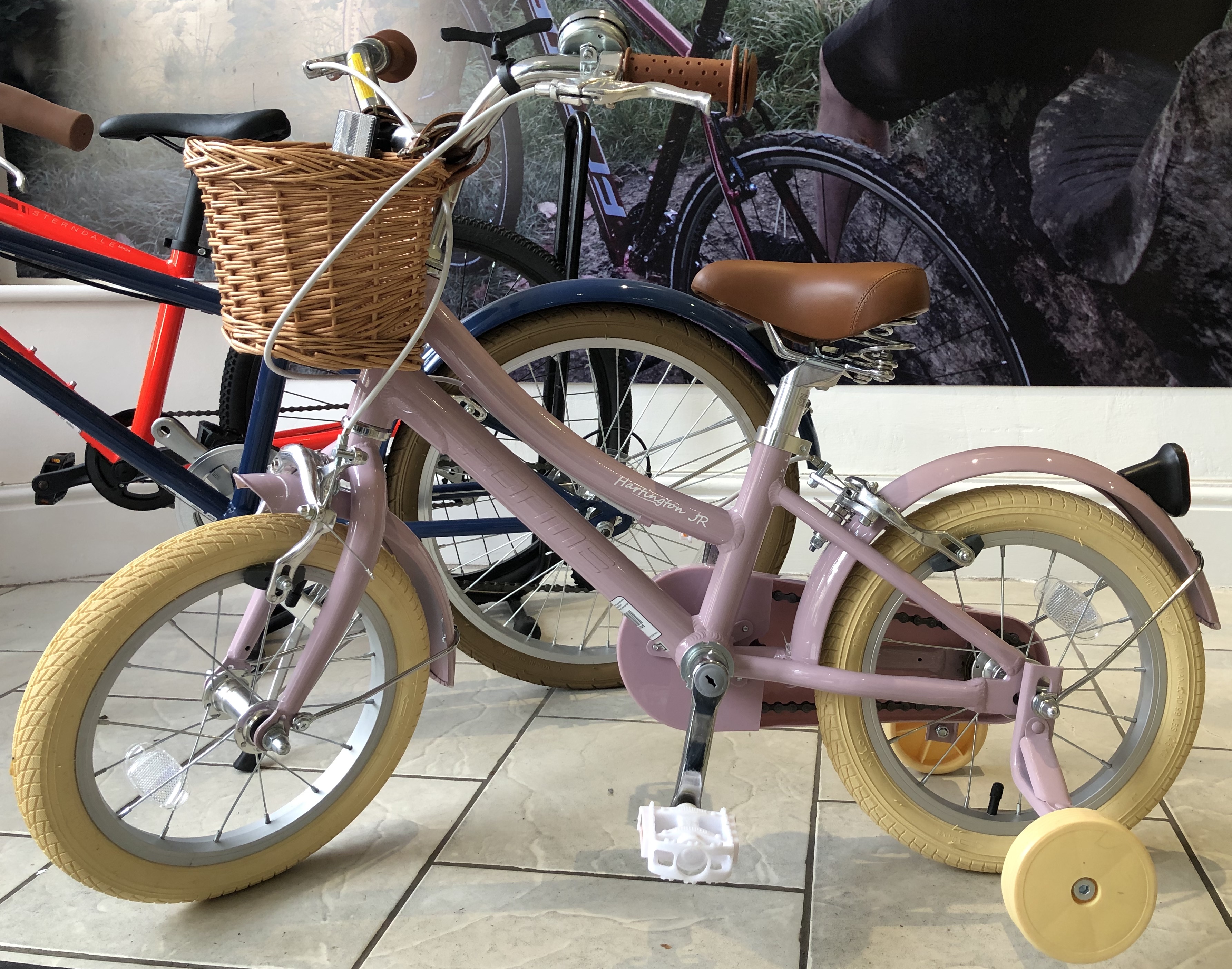 Little riders grow at different rates and the team will help you pick the right bike for your children this Christmas, finding the best bike for their age and height. With the right bike fitting, they'll be safe to embark on their biking adventures and discover a new feeling of independence.
Order your bike now for Christmas – currently orders take 24-48 hours to arrive in-store.
Peak Ascent Cycles, 6 High Street, Buxton, SK17 6EU
T: 01298 299011 / 07434 937 728
Did You Enjoy This?
You might like our regular newsletter. We put all the best events, cultural highlights and offers from Buxton and the Peak District in your inbox every fortnight.
This information will only be used to send you this newsletter. It is stored in Mailchimp.