Artists of all ages and abilities are invited to enter The Buxton Spa Art Prize 2021.  The open-air competition takes place in Buxton during April, May and June. The prize, which was successfully launched in 2014 aims to raise the profile of artists and their work and further enhance Buxton's national reputation as a centre for arts and culture. The open category (sponsored by the Trevor Osborne Charitable Trust) boasts a generous first prize of £4,000 plus second and third place cash prizes.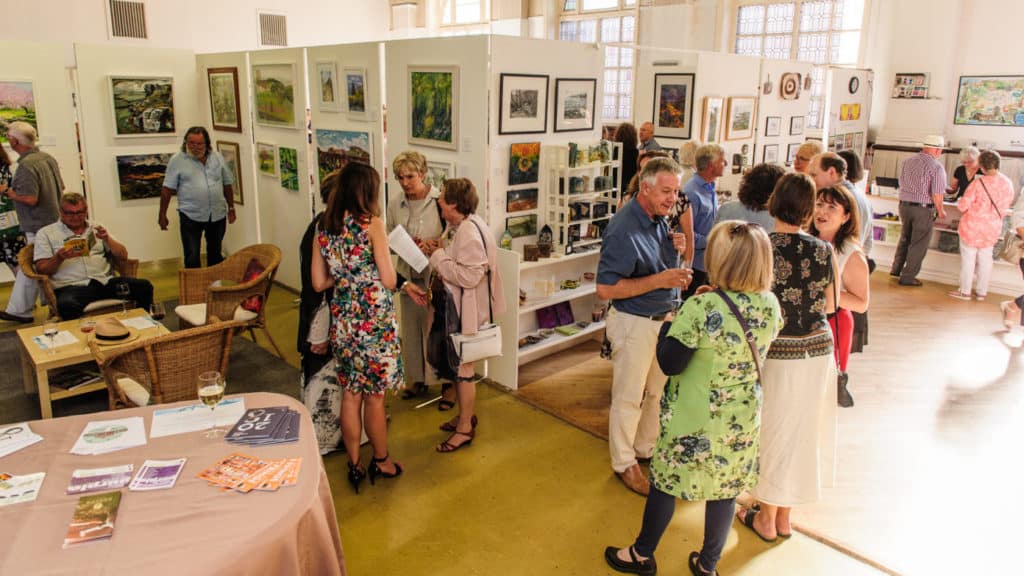 Due to the pandemic, the 2020 event was unable to go ahead but organisers wanted to come back with bang this year and hope to see a record number of entries. "We decided to change things up a little so this year artists are free to choose their own location within an approximate one mile radius of the Pavilion Gardens", said one of the organisers Neil Scowcroft.
Younger artists are welcome to enter the Children's Prize (for those under 12) or the Teen Prize (for those under 18). Buxton International Festival Choice categories will also feature.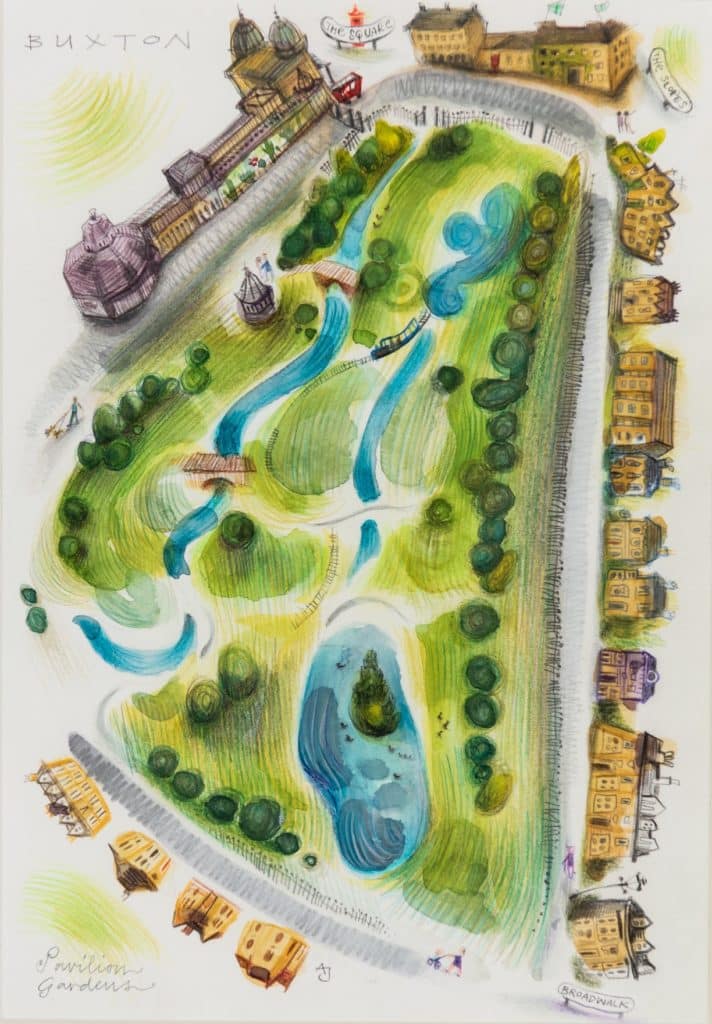 People's Choice winning artwork to be hung inside Buxton Crescent & Spa Hotel
Once again the competition will include the popular People's Choice winner, where the public are invited to vote for their favourite work when the competition exhibition opens. The winning artist will have their work hung inside the Buxton Crescent Health Spa Hotel and they will receive £500 and a one night stay at the five star spa hotel.
The Prize judges this year include 2019 winner Simon Roderick and the winner of the very first Buxton Spa Prize, Haidee-Jo Summers ROI.
"More than 90 artists have entered this year's competition and we are looking forward to an exciting exhibition", said Neil.
Children and young entrants encouraged to be inspired by what they love about Buxton
Children and young people are encouraged to create a piece inspired by what they love about Buxton. The deadline for all submissions is Friday 18th June.  A selection of work will be showcased in an exhibition at The Green Man Gallery in the town from Friday 25th June to Sunday 25th July during which all entries will be available for purchase.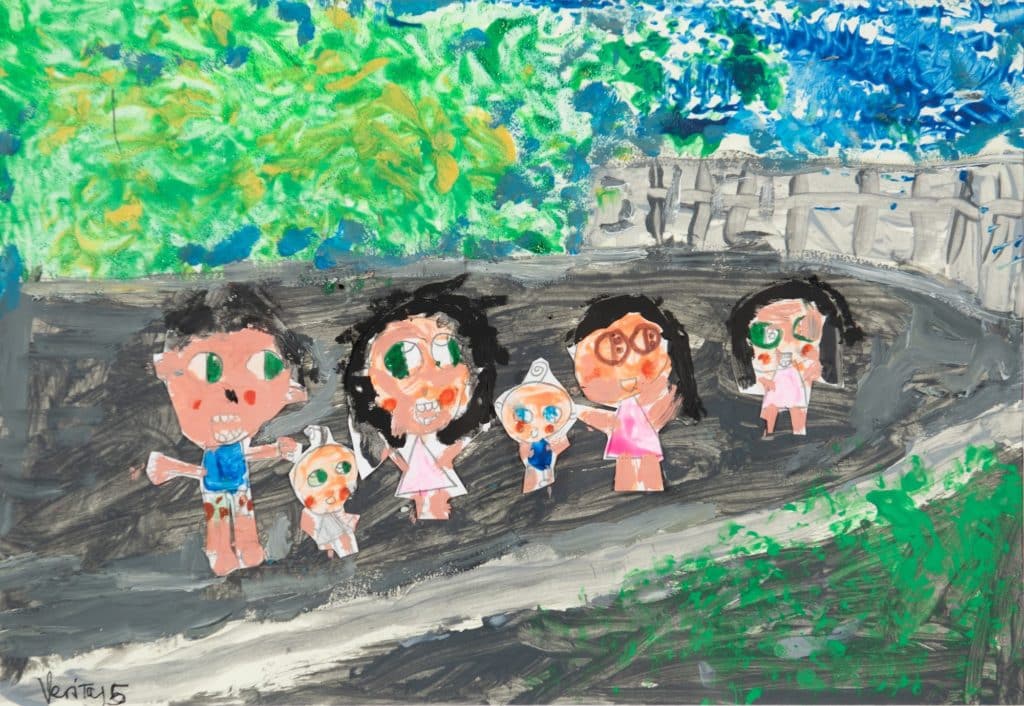 The Buxton Spa Prize exhibition is a popular tourist destination during the busy summer festival season and organisers Neil M Scowcroft, Emma Potter, Liz Mackenzie, Kathryn Howson are looking forward to welcoming artists from across the UK.  Prize founder Trevor Osborne commented "I am delighted that The Buxton Spa Prize has become a leading en plein air arts event.  I am proud of what has been achieved in this beautiful spa town". 
To date, this year's confirmed sponsors are The Trevor Osborne Charitable Trust, No.6 The Square Tearooms and Accommodation, Bill and Sheila Barratt, Adrian Brown and Jean Rodger and Buxton Civic Association. Also Ensana Buxton Crescent Health Spa Hotel, Creative Heritage, Vision Buxton and Salman Property Care.
"The Spa Prize team would like to thank all our sponsors.  If you are interested in becoming a sponsor of this prestigious event, either as an individual or an organisation, please do contact us for a chat."
For further details on how to enter the competition, visit the exhibition, buy art or support the prize go to buxtonspaprize.co.uk or email the team at [email protected]
Registered office: The Buxton Spa Office, Hardwick Hall, Hardwick Square South, Buxton, Derbyshire, SK17 6PY
Did You Enjoy This?
You might like our regular newsletter. We put all the best events, cultural highlights and offers from Buxton and the Peak District in your inbox every fortnight.
This information will only be used to send you this newsletter. It is stored in Mailchimp.