Looking for something new to do with your family and friends? Ever considered a roller skating disco? Probably not but they're all the rage, even in Buxton!
While tie-dye and bread baking were among the popular stay-at-home activities that captured the collective imagination during the pandemic and various lockdowns we endured, there was another that found itself in the mainstream conscious again: roller skating. Tik Tok and Instagram went crazy for it as more and more of you shared your four-wheeled-bootie adventures. Post lockdown, the skating craze is bigger than ever before, and here in Buxton and you can roller your way through a Saturday afternoon with Roller Energy! The high-energy roller disco club is suitable for all ages and abilities and takes place at Buxton Community School every two weeks.
The sessions have grown in popularity since the pandemic, not just because we can all get out and do things again but because roller skating is back in style.  It's no coincidence that a memorable sequence from the latest season of hit Netflix show Stranger Things was set in a particularly colourful 1980s roller disco. The 80s are cool again.
You may already be considering your own ability to put on a pair of roller skates and hit that dance floor. Roller Energy has got you covered: every disco is accompanied with a 'learn to skate' tuition, which features a series of games to build up your confidence. Whether you're a pro or a newbie, fun is the name of the game. The training is geared towards all ages and you can hire the skates, all sizes are available with children's and adults skates from size 7.5 to adult size 12.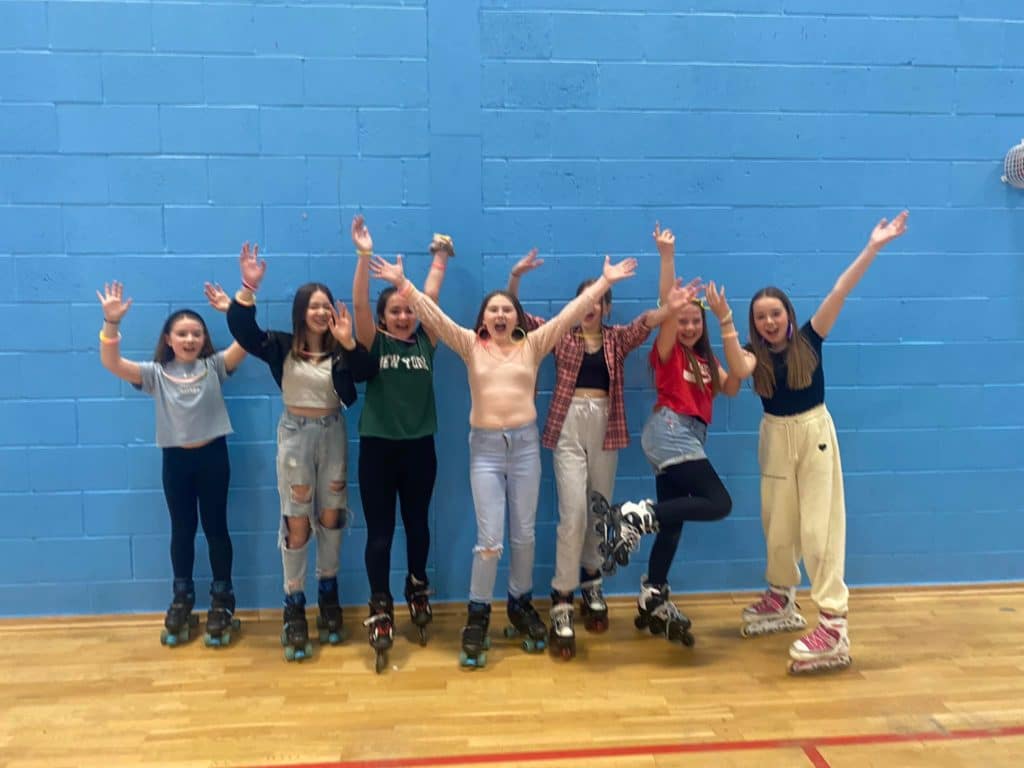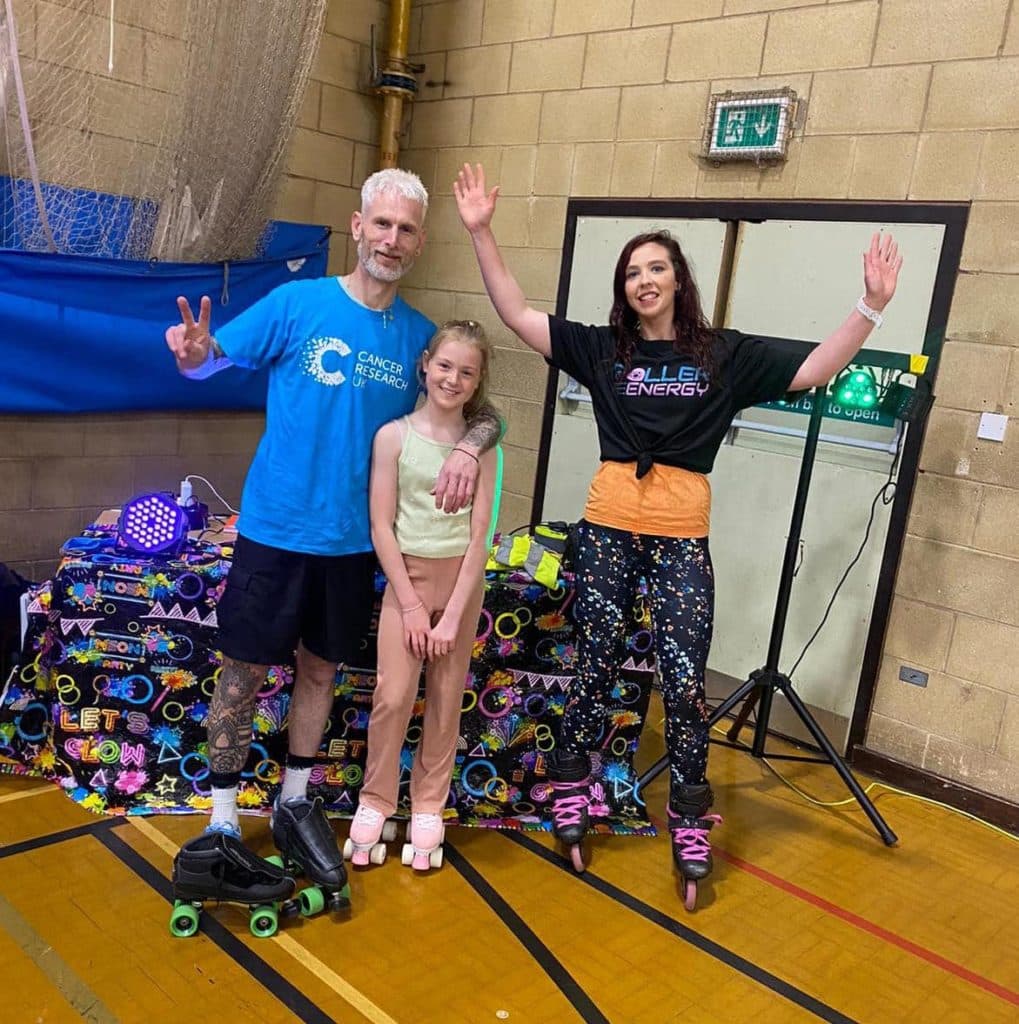 Roller Energy gives you a great workout too! You may well be using muscles you never knew you had. If you've got kids with way too much energy, the disco offers a brand new way to burn it off. The atmosphere is family-friendly and you may very well find yourselves becoming regular rollers. Let's be honest, we all want to see dad have a go! Of course, if you're looking for a one-off laugh with your mates, Roller Energy is a contender. The hall at the Community School has room for everyone.
Head over to the Roller Energy UK Facebook page where you'll find the latest session dates in Buxton and in the High Peak. Session entry prices are currently £5 per person plus £1.50 for skate hire if required (unless you are bringing your own skates). A family ticket for up to 2 adults and 3 children is £20 (saving up to £10 per session) plus £1.50 each for skate hire if required. Spectators are free of charge.
Roller Energy, Derbyshire
T: 07731 848690
Did You Enjoy This?
You might like our regular newsletter. We put all the best events, cultural highlights and offers from Buxton and the Peak District in your inbox every fortnight.
This information will only be used to send you this newsletter. It is stored in Mailchimp.