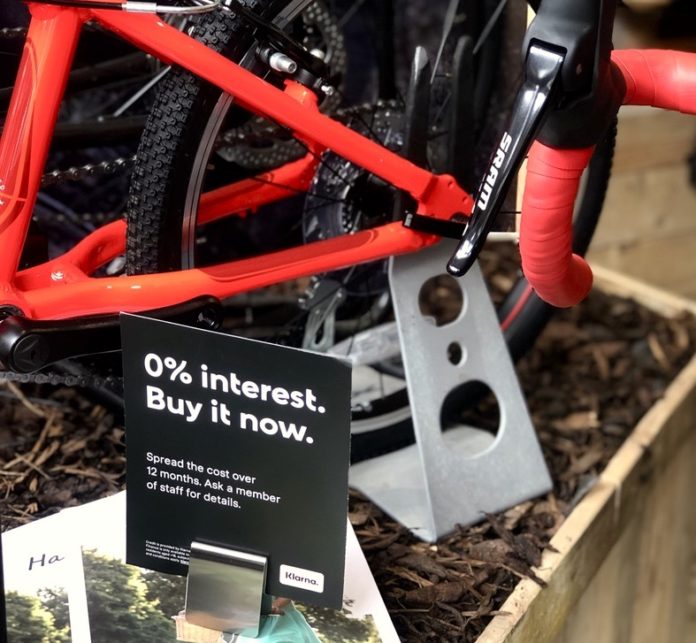 The Coronavirus pandemic has undoubtedly changed all our lives in many ways since the lockdown began back in March. Although many industries have struggled, bike retailers have seen a boom in demand and Peak Ascent Cycles in Buxton are no exception. Would-be cyclists keen to exercise during the height of the lockdown cleared stores of their stock and as people consider resuming journeys to work, bike use is continuing to soar. With the perceived risk of using public transport, many people are choosing to ride a bike for the very first time.
Owner Patrick Healy said, "Life is going to be pretty different for a while yet. People are changing how they travel around – whether that's commuting to work, going for a day out with the family or travelling around where you live".
"This has been and continues to be a challenging time for us all but if this means more people are taking to their bikes – then many of us can be more active and healthier as a consequence. At least something positive can come out of this. It's kinder to the planet too".
E-bikes: going electric is the clear favourite for 2020
At the moment though, there's a clear favourite – E-bikes; sales have skyrocketed during the cycling boom with no sign of slowing down. Opting for pedal power has many of advantages but in particular if you're not confident about your fitness levels.
"With the electric motor helping you out, you'll be pedalling more and riding more but at your own pace. Particularly great for anyone who feels like their fitness isn't what it used to be or what it should be, or, if you're recovering from an illness or injury", says Patrick.
Going electric means they'll generally help you go faster for longer too. They can also save you money and are far cheaper than buying, insuring and maintaining a petrol or diesel car, and a lot less than forking out for regular trips on public transport or a season ticket.
Spread the cost with 0% finance 
Peak Ascent Cycles now offer interest free credit with Klarna Finance to spread the cost of purchases in store. Whether you're buying cycling accessories or a brand new bike, you can now opt to spread the cost with their various 0% finance options. Pay over 3 months, 1, 2 or 3 years – everything you see in store qualifies.
"The interest-free finance options we offer are ideal if you're budgeting your monthly outgoings. You can spread the cost to make things a little easier and no deposit is required. We have bikes for every budget", says Patrick.
Peak Ascent Cycles continue to offer a FREE bike fitting service with every bike purchase in-store and full service packages start at just £35+VAT which include bolt torque check, Brake pad check, Drivetrain wear check, Tyre check, Rim check, Wheels trued, Gear indexing, Brake adjustment and Headset check.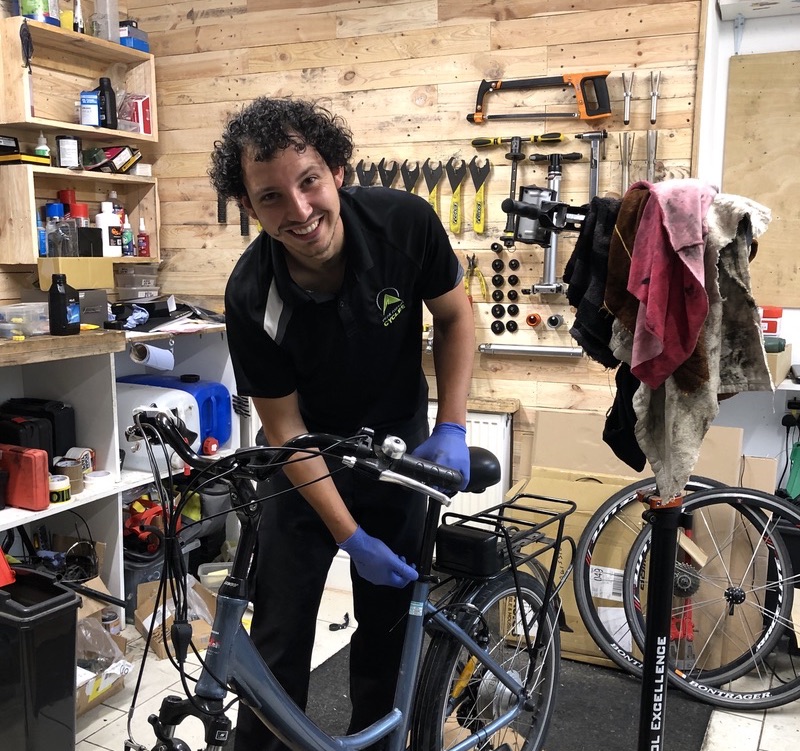 "We're keen to offer a personal, tailored service to every customer who walks through our door. That's been more important than ever recently as we've never seen this many people that are new to cycling. Between us we have over 30 years experience and we're happy to spend as much time is needed so when they leave our shop, they leave feeling confident they have everything they need to hit the road".
Claim £50 towards to cost of repairs to your bike
In May the UK government announced a £2 billion investment package for cycling and walking to create pop-up bike lanes, wider pavements, safer junctions, and cycle and bus-only corridors. The government also launched a voucher scheme to help people with the cost of getting their bicycles repaired; Peak Ascent Cycles are a member of the scheme, so when you take your bike to be fixed, you can use the voucher towards the cost of repairs – up to £50 per bike.
Currently the store opening hours are: Monday – Saturday 9.30am – 5pm, Sunday CLOSED
Peak Ascent Cycles, 6 High Street, Buxton, SK17 6EU
T: 01298 299011 / 07434 937 728
Did You Enjoy This?
You might like our regular newsletter. We put all the best events, cultural highlights and offers from Buxton and the Peak District in your inbox every fortnight.
This information will only be used to send you this newsletter. It is stored in Mailchimp.