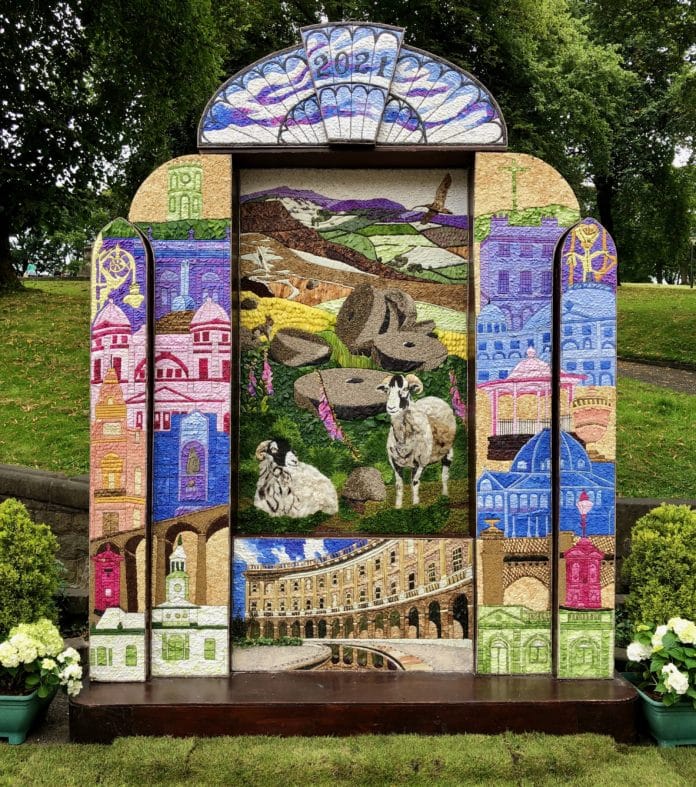 After cancelling the Well Dressing in Buxton in 2020 the Well Dressing Committee was
determined to carry on their ancient Derbyshire tradition, at least in part, in 2021. It was felt too be too soon to organise a Carnival but St. Ann's Well is dressed and now on show
from Saturday 4th September until Sunday 12th September 2021.
Just one well is dressed so that the volunteers were able to maintain social distancing
during the process.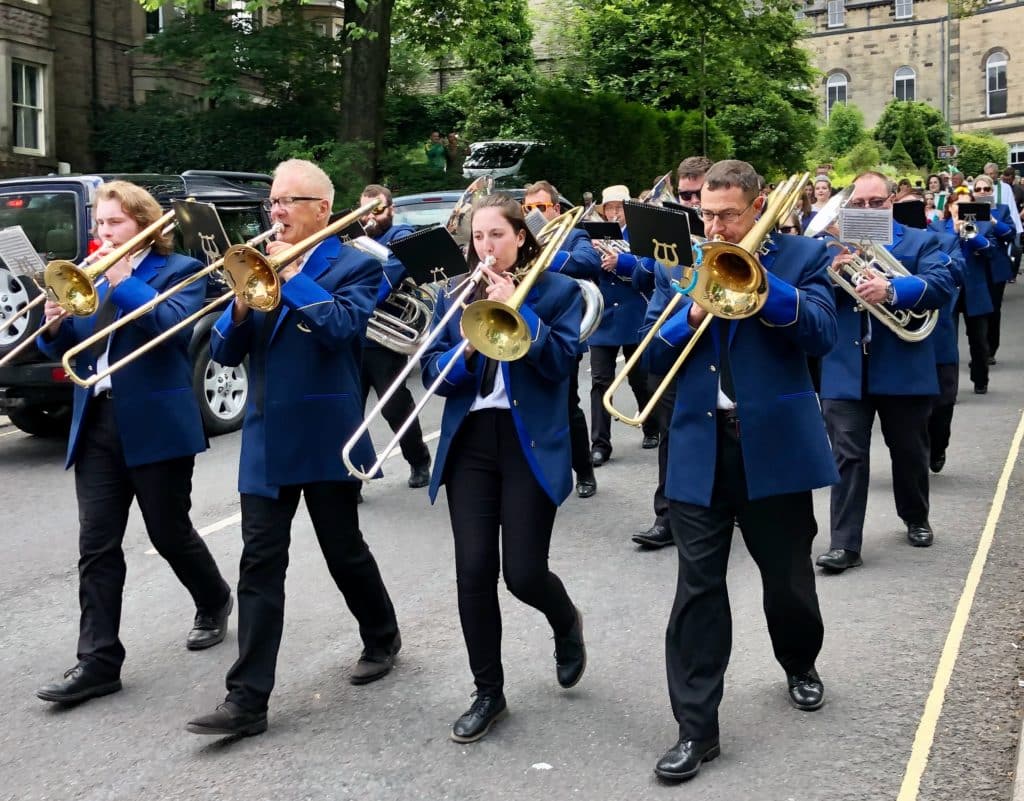 The design commemorates the 70th anniversary of the Peak District National Park
and also the buildings of Buxton to celebrate the 150th anniversary of the Pavilion
Gardens and the re-opening of The Crescent.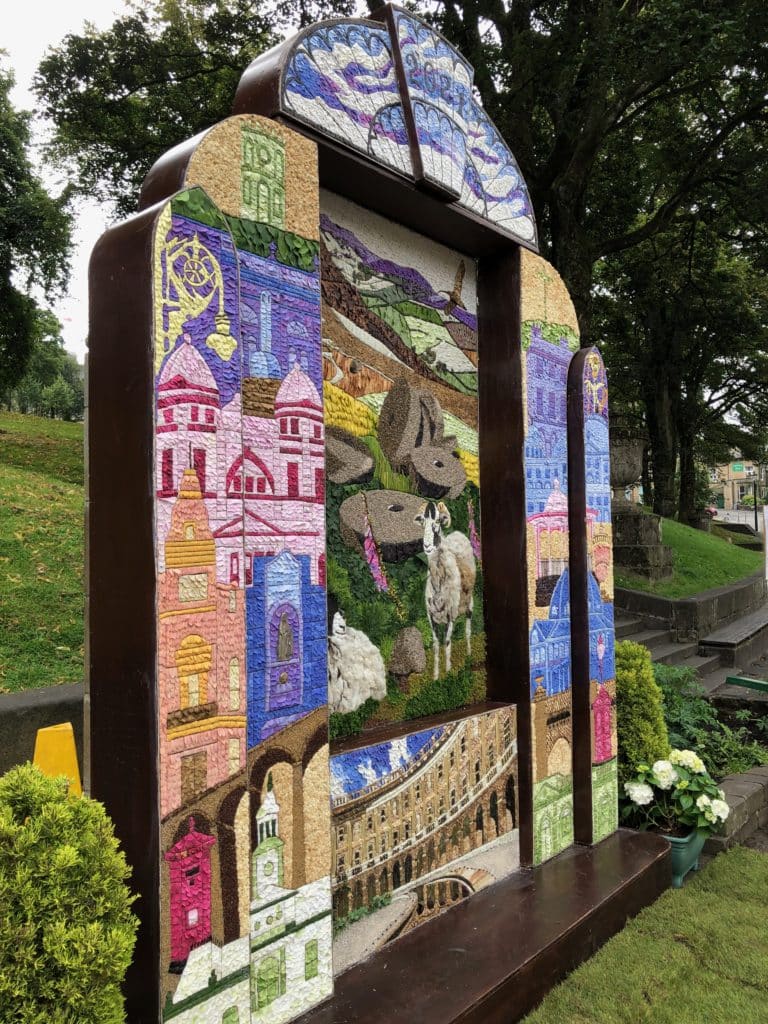 "The countryside and the parks of our town have been such a solace during lockdown. We are so lucky to live in such a beautiful area and lovely town we wanted to celebrate these milestones", said Christine Gould, Buxton Well Dressing Secretary.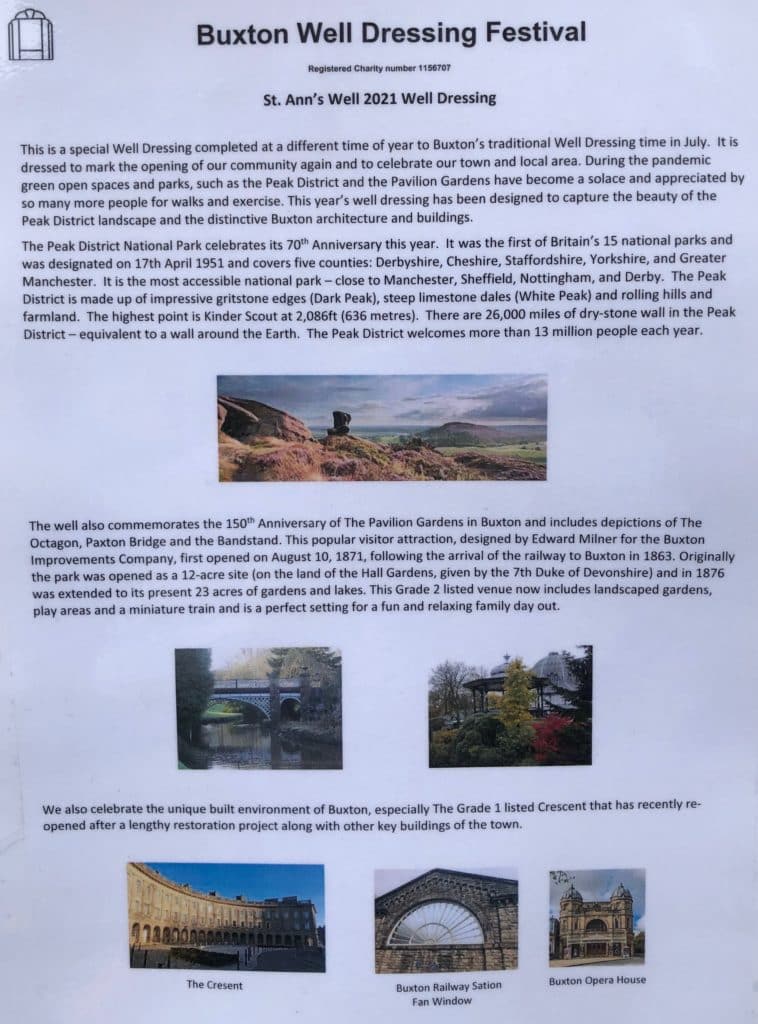 Procession
Sunday 5th September, from 2pm
Starting at Sylvan car park, a procession with marching band and Queen's float will take place to arrive at The Crescent & St Ann's Well for…
Well Blessing Service
Sunday 5th September approximately 2.15pm
A Blessing ceremony will take place at St. Ann's Well. Following the ceremony, the procession continues towards Buxton Opera House and Pavilion Gardens.
Find out more at buxtonwelldressing.co.uk
Did You Enjoy This?
You might like our regular newsletter. We put all the best events, cultural highlights and offers from Buxton and the Peak District in your inbox every fortnight.
This information will only be used to send you this newsletter. It is stored in Mailchimp.