A fundraising abseil at the iconic Millers Dale Bridge in the Peak District has raised over £6000 for Blythe House Hospicecare and Helen's Trust, helping them further with local patient care and vital services they offer across the High Peak and Derbyshire Dales.
Participants faced their fear and went over the edge of the 80ft bridge, all of which were awarded a certificate for taking part. The bridge above the River Wye has earned it reputation as a thrilling spot for abseiling adrenaline junkies because of its sheer drop, 90% of which is free hanging above the water below!
The event which took place on Sunday 25th April 2021, saw 29 abseilers take part with people from all ages, the youngest being just 10 years old.
All the money raised will go towards providing free hospice care and support to people across the High Peak, Hope Valley, Derbyshire Dales and North East Derbyshire who are affected by life-limiting illness and bereavement.
"It was a fantastic day and although it was very scary having never done anything like this before, I faced my fears and probably cured my fear of heights! It was great to raise money for this amazing local cause too", said one participant.
Blythe House Hospicecare in partnership with Helen's Trust provides free care to people across the High Peak, Hope Valley, Derbyshire Dales and North East Derbyshire, who are affected by life-limiting illness.
The local area has geographical challenges, which mean people have to travel some distances for care and support. Blythe House and Helen's Trust work to ensure that care is close to home and that the local community remains self-reliant.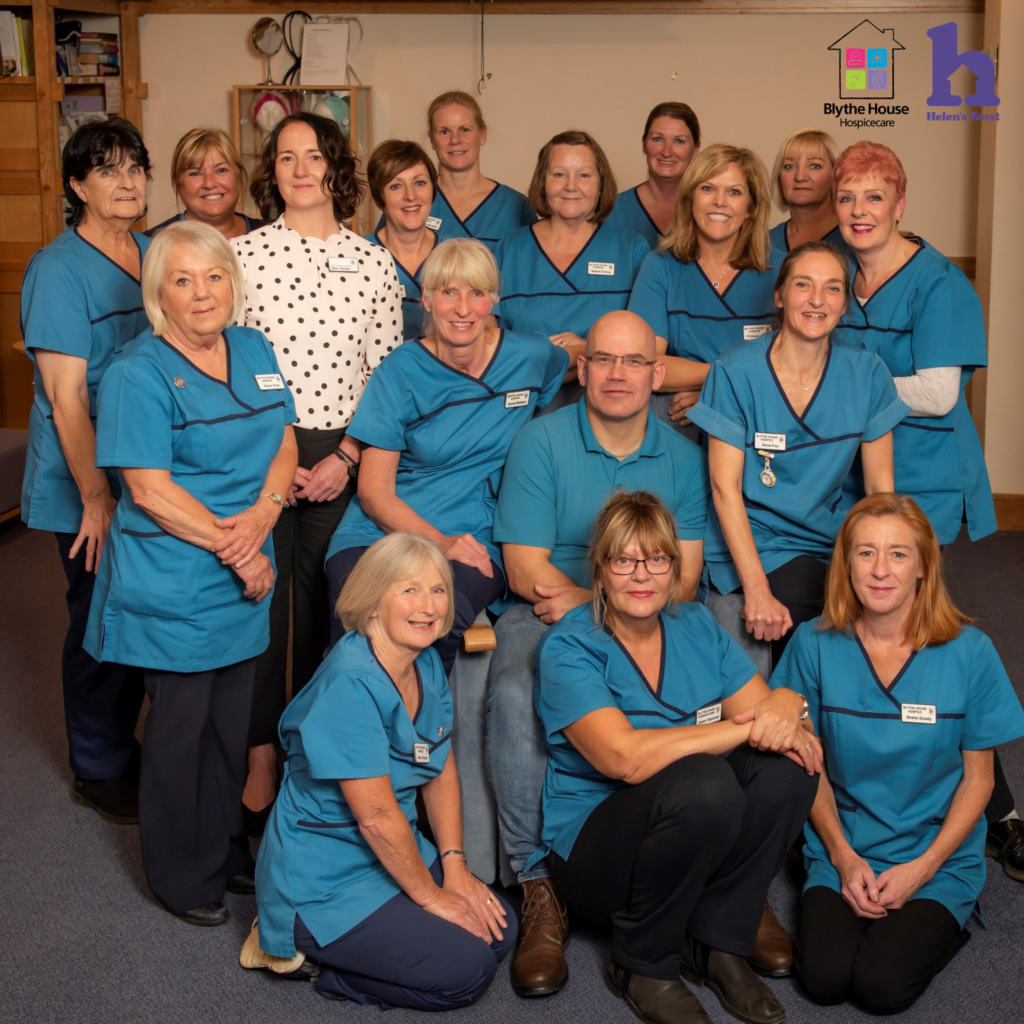 Blythe House offers advice and support from diagnosis through to bereavement, by providing a wide range of services including complementary and physical therapies; support groups; out-patient clinics; counselling and bereavement support for adults and children. The Hospice at Home service, in partnership with Helen's Trust, provides palliative and end of life care in the comfort of patient's homes.
It now costs £1.3 million every year to keep services running; that's £3,600 per day. We receive just 21% of our income from local NHS Clinical Commissioning Groups, and must raise 79% through our fundraising and retail activities. Thanks to the remarkable generosity of our community, the care and support Blythe House and Helen's Trust provides remains completely free of charge.
For general information on fundraising and events contact Rebecca Gregory, Fundraising and Events Co-§ordinator, by calling: 01298 875 089 or emailing: [email protected].
Blythe House Hospice Care, Eccles Fold, Chapel-en-le-Frith, High Peak, SK23 9TJ / Helen's Trust, 2 Granby Road, Bakewell, DE45 1ES
Did You Enjoy This?
You might like our regular newsletter. We put all the best events, cultural highlights and offers from Buxton and the Peak District in your inbox every fortnight.
This information will only be used to send you this newsletter. It is stored in Mailchimp.