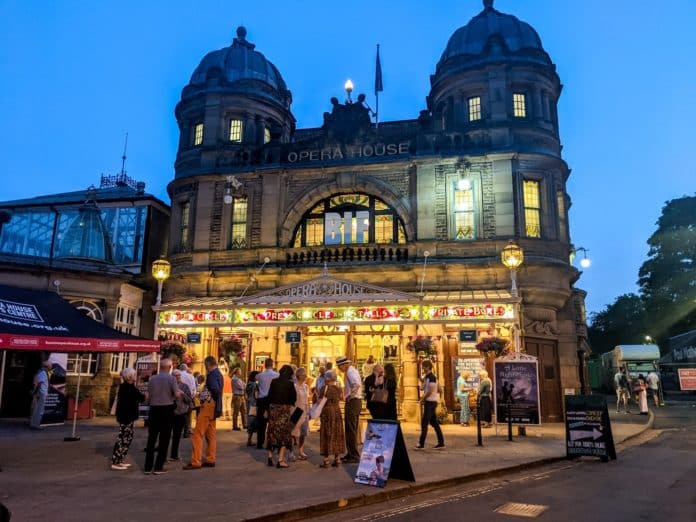 As the leaves begin to fall from the trees and the nights start to draw in, it seems like a very long time until next Summer and festival season in Buxton, or does it? When it comes to beating those Autumn blues, the Buxton International Festival has got our backs. Tickets are now on sale for the Big BIF weekend taking place on 15th – 16th October 2021, offering their usual world-famous cultural cavalcade.
A little bit of Buxton International Festival returns to warm up Autumn
Celebrating 40 years back in 2019, the BIF has gained a reputation for bringing rarely-performed opera to the leafy heart of Buxton, along with a line up of books, classical music and jazz. The month of July is usually associated with the festival, those sunny weeks exploding with sound and colour but you can grab a fix in October too. The Big BIF Weekend is a mini version of the summer extravaganza and regardless of whether you were able to join us in July or not, this is your chance to mop up some tasty morsels of music and literature before 2021 takes its curtain call.
Friday evening hosts UK's biggest jazz stars
One of the big names to look out for is The XPQ (Xenopoulos, Price) Quartet. Playing at the Pavilion Art Centre on Saturday night, Nigel Price, winner of the 2016 British Jazz Award, is a regular at Ronnie Scott's and spent three years with the James Taylor Quartet. Tonight he plays as part of The XPQ, alongside the hugely popular virtuoso saxophonist Vasilis Xenopoulos, as they pay homage to some of the greatest historical guitar/saxophone collaborations such as Jim Hall/Sonny Rollins, Wes Montgomery/Johnny Griffin, Kenny Burrell/Stanley Turrentine and more.
The pair established a strong musical partnership through their shared stylistic and artistic connections, having met on the London jazz scene – an event not to be missed by any jazz lover.
Friday evening offers opera and operetta starring soprano Rhian Lois and baritone Alex Otterburn, both members of English National Opera's Harewood Artists scheme, accompanied on the piano by Festival Artistic Director, Adrian Kelly.
Pick of the latest book releases
Other highlights include best-selling crime novelist Sarah Ward discussing her new spine-tingling gothic mystery The Shadowing, written as Rhiannon Ward and former Labour MP Peter Hain detailing his extraordinary journey from South Africa to the House of Lords, with a front row to events such as the Iraq War and Brexit.
Book two events or more and get a 10% discount 
For the full lineup, go to buxtonfestival.co.uk. You can save 10% on ticket prices with the multiple event offer, when you book two or more events using the code BigBIF21.
3 The Square, Buxton, SK17 6AZ
T: 01298 72190 Box Office / 01298 70395 Festival Office
Did You Enjoy This?
You might like our regular newsletter. We put all the best events, cultural highlights and offers from Buxton and the Peak District in your inbox every fortnight.
This information will only be used to send you this newsletter. It is stored in Mailchimp.