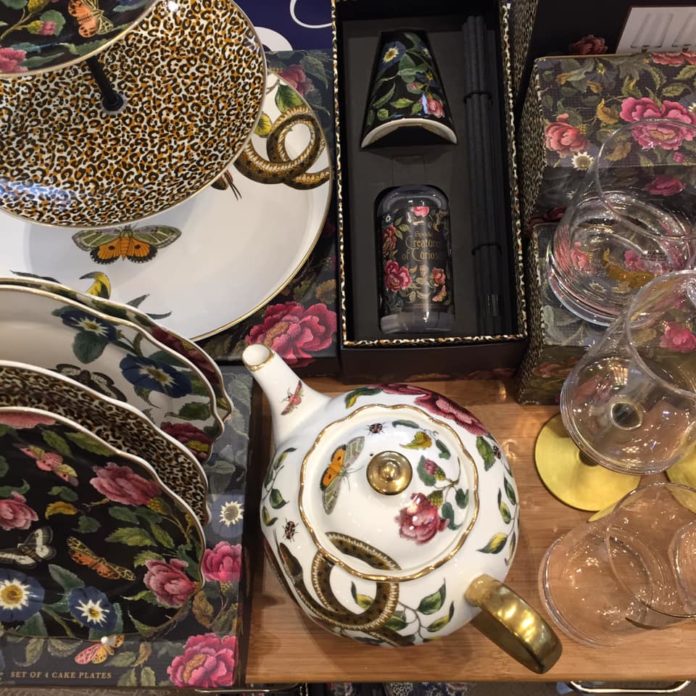 Fortunate to be a long-established business in Buxton's retail scene, Hargreaves & Son Ltd can safely say they've seen and lived through some challenging and testing times, but nothing like these last twelve months. "As small independent retailers we've experienced every emotion there is! We are passionate about providing high quality, good value and a fantastic customer experience. Being closed for most of the last 12 months has been really tough, so being able to open our doors again after all this time is amazing!", said Managing Director, Martin Coles-Evans.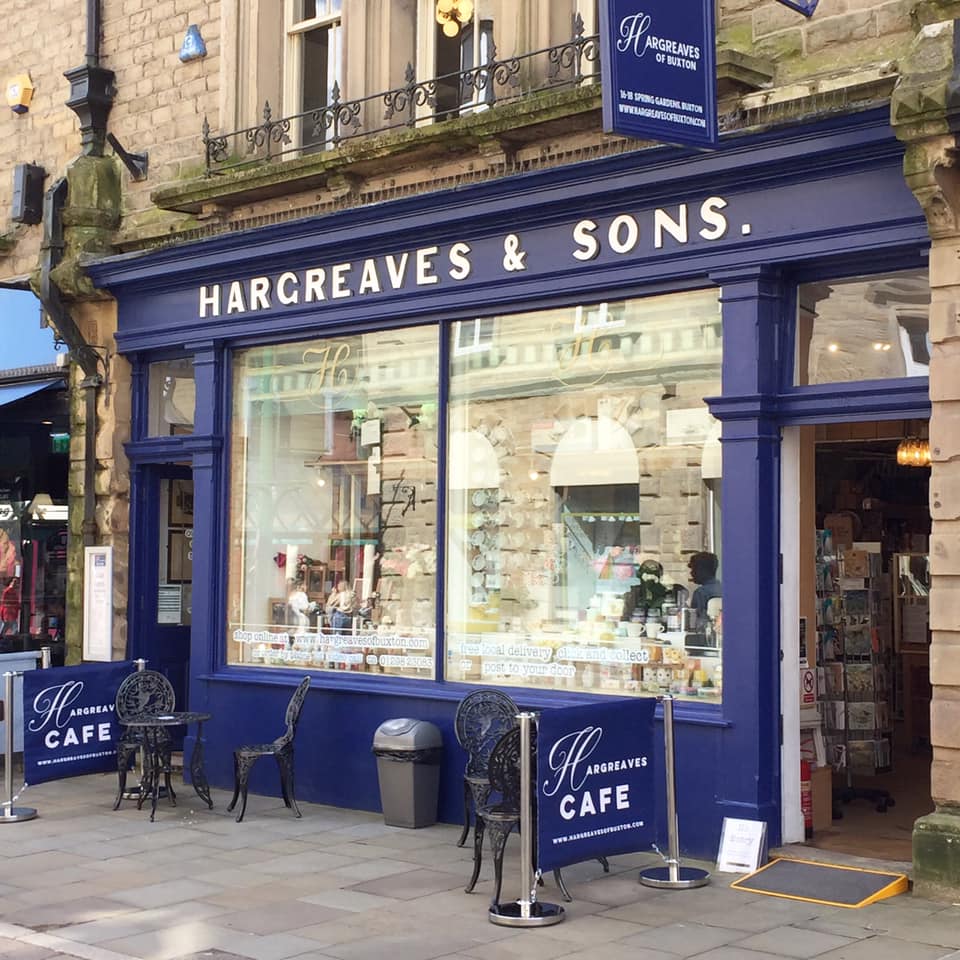 The team at Hargreaves have learnt to adapt and roll with the punches and taken advantage of all the options open to them, utilising their website to deliver direct to the customer's door which is just part of the service. They've also introduced new ranges and products throughout the store to keep things interesting.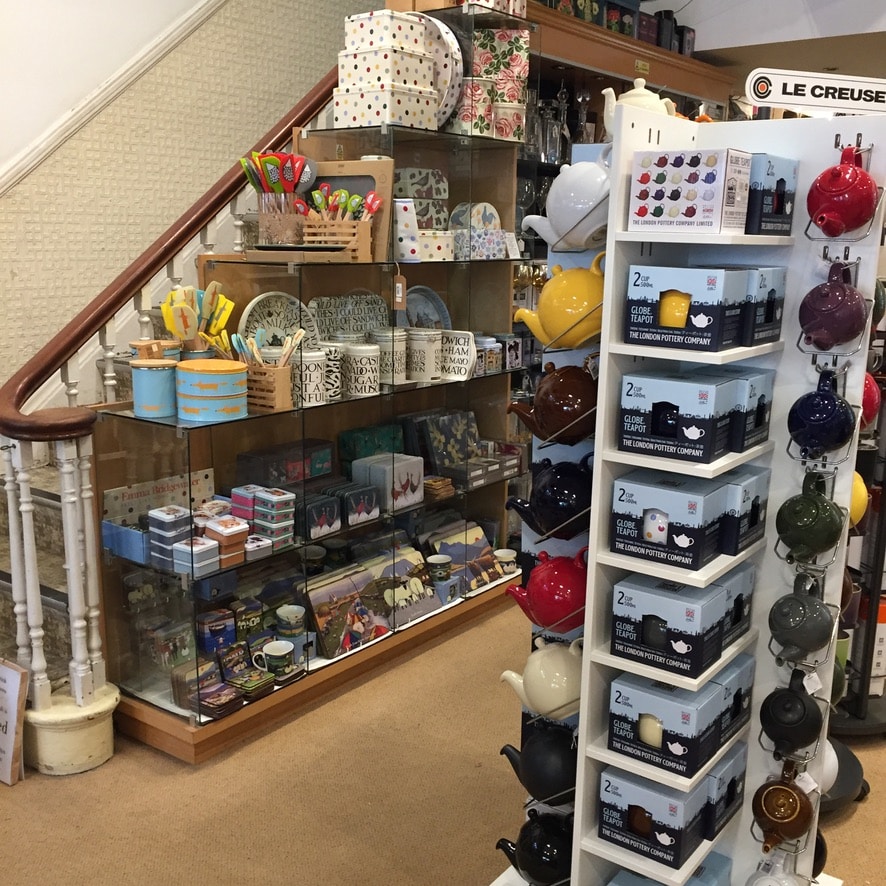 "We've had interactive online face to face video calls with customers to help them just as we would have done if they'd been in the shop themselves, only from the comfort and safety of their homes! We are really proud of our innovation, of which we have received great acclaim from our customers and from leaders in the retail industry. We are very proud of the way we've kept things very safe and making sure everyone knows that Hargreaves and Son are doing things to keep everyone safe", said Martin.
Going forward that's exactly what the 150 year old family run business intend to keep on doing. Delivering a fantastic customer experience just as you'd expect, but adapting to the changing circumstances which the 'new normal' brings.
"Our café for instance is currently operating as a takeaway (from the 12th of April), it's not something we've done before so it's an exciting challenge – and there's tables and chairs outside for our guests to use, we just hope the weather's kind to us!", said Martin.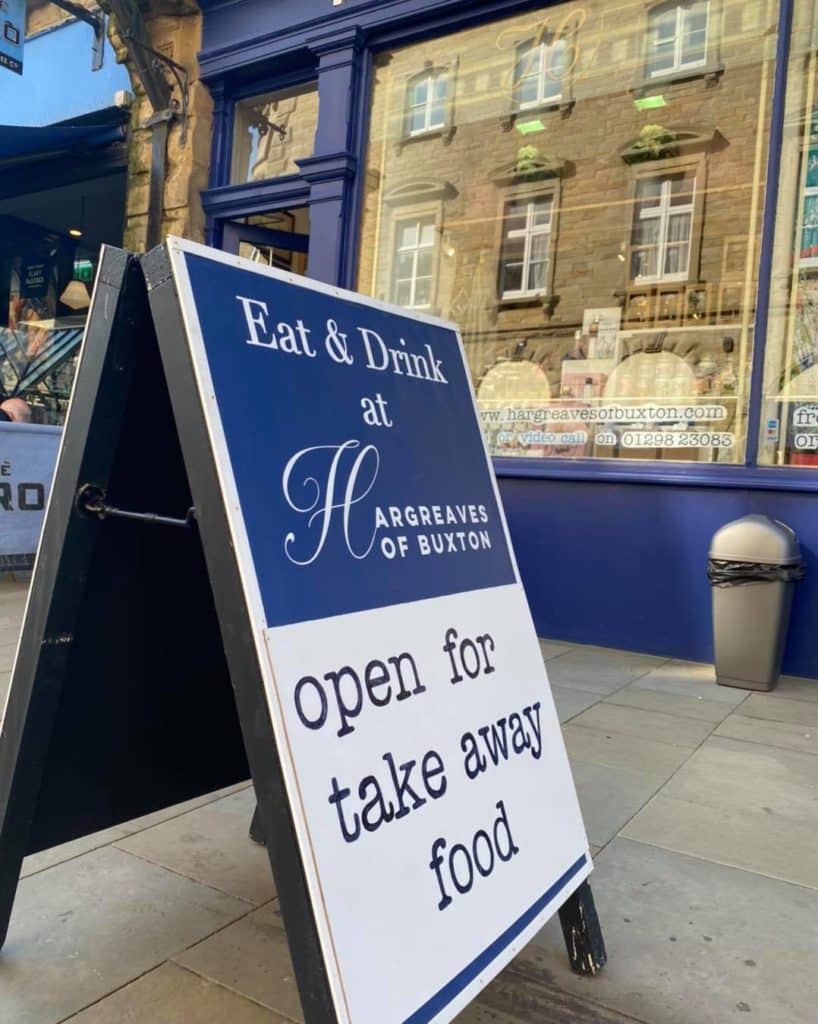 There's a brand-new takeaway only menu with lots of delicious things to tempt everyone with, whether it's a light snack, a heartier meal or one of their famously renowned Rock Buns!
Look out for the daily specials on the menu in a variety of tastes for everyone's palate. The takeaway menu can be viewed online at hargreavesofbuxton.com/visit-our-cafe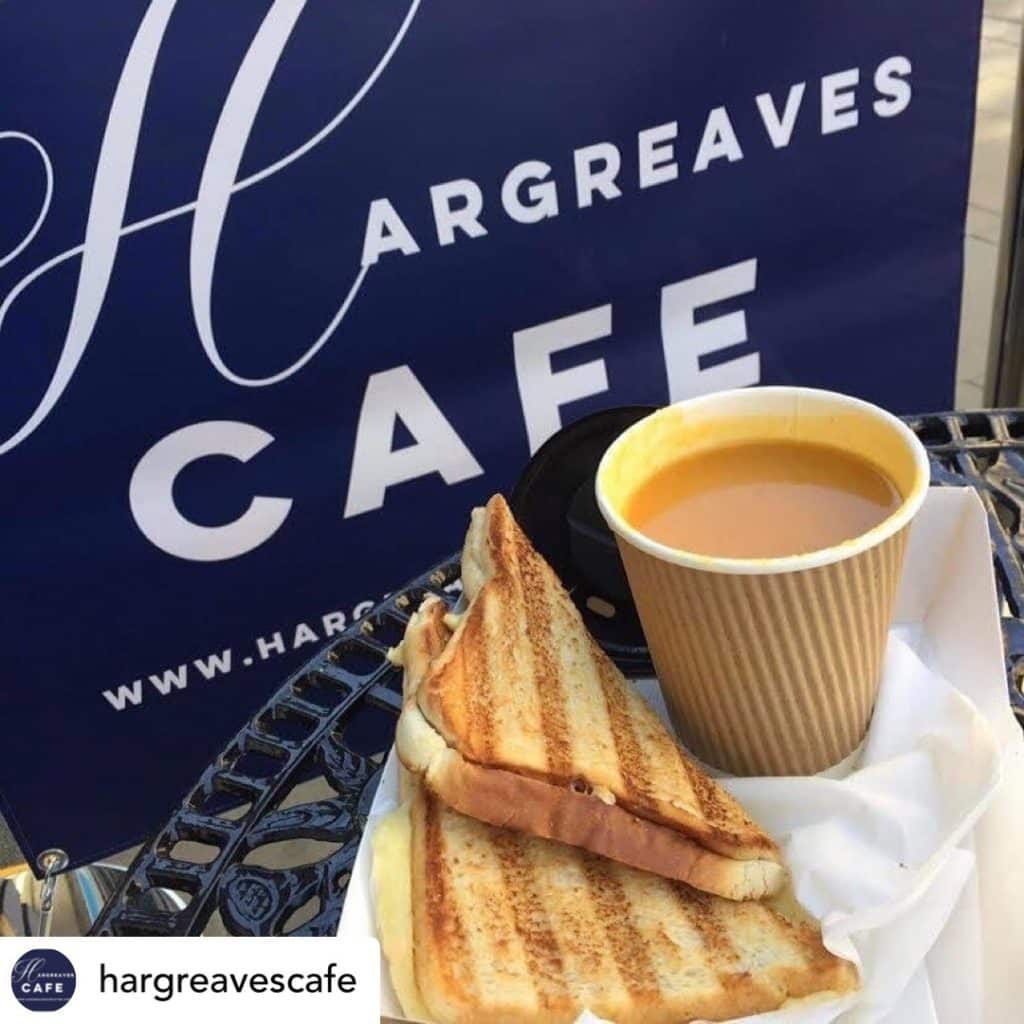 "To comply with government guidelines as the lockdown eases, it's unfortunate that we cannot seat guests in the dining room, especially after we renovated the café last summer with a new look that so many customers told us they love, but in good time when the restrictions allow, we hope to see everyone back, safe and sound, seated, enjoying a delicious Buxton Roastery Coffee and a home-made cake, with a big smile!" said Martin.
Both the shop and the café-takeaway are open to customers from 9am – 4.30pm Monday – Saturday, last orders at the café counter is 4.30pm.
16-18 Spring Gardens, Buxton, SK17 6DE
T: 01298 23083
Did You Enjoy This?
You might like our regular newsletter. We put all the best events, cultural highlights and offers from Buxton and the Peak District in your inbox every fortnight.
This information will only be used to send you this newsletter. It is stored in Mailchimp.