Residents of Buxton have been able to enjoy the Indo-western cuisine of The Chakra Lounge for the last few years and now the people of Bakewell can too. Following successful ventures in Buxton and Sheffield, Bakewell is the third lounge café of its kind, reproducing the award-winning formula of a unique menu and relaxed vibes. That said, each 'Chakra' offers a slightly different menu to keep things fresh and the new Bakewell shop features an entirely vegetarian (with vegan dishes) menu.
"We want to offer something different at each Chakra, so the style of our food remains the same with our usual combination of eastern/western flavours but the menus vary slightly at Buxton, Sheffield and Bakewell. Each shop offers an individual experience", said business owner Sammie.
If you haven't been to Chakra yet and treated your tastebuds to their flavour packed, ingredient focused dishes, then you now have another location to choose from. Like Buxton, Bakewell is a doorstep to the Peak District and whether you're exploring the town or setting off for the wilderness beyond, the café is a great pitstop, before or after your adventure.
Bakewell's Chakra Lounge opened in May but its genesis began much earlier in Buxton. As well as a reputation for original nosh, Chakra prides itself on friendly and informal employees. Business owner Sammie said, "We've pulled together another amazing team for the Bakewell branch and the staff at Chakra in Buxton helped us get there! Our ethos continues to be is firmly set around healthy, tasty food that makes you feel good but we couldn't do without the people. They really put their heart and soul into it".
During Covid, they tried to keep the service running as much as they could, within the restrictions, and helped with the local community. They launched the Pay it with a Post-it; a gesture where anyone could leave a post-it note on the A-board outside, offering a free coffee or even lunch to a stranger who was finding things tough. The scheme has been so successful, Chakra has decided to keep it going.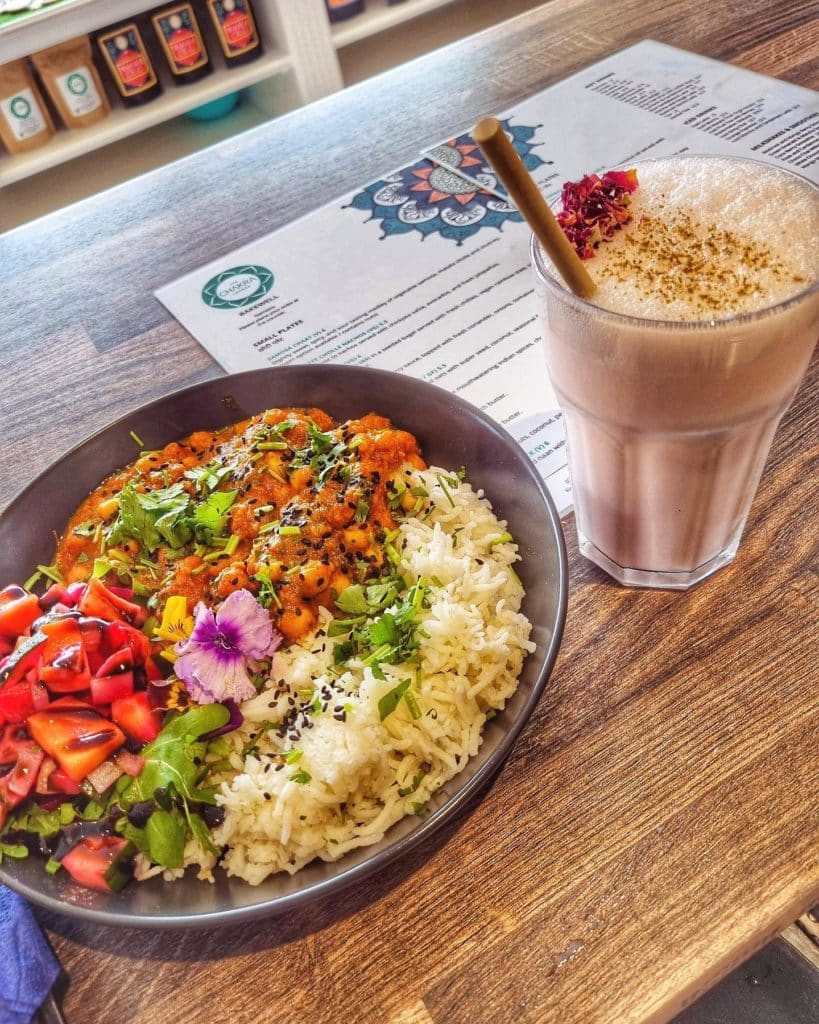 It looks like Sammie and his team are already getting results as the Bakewell branch has already been awarded a 5 star food hygiene rating of 5 (the top rating) by the Food Standards Agency. The new kid on the block will also continue the chain's other initiatives such as the International Tree Foundation and Isha Foundation. The Chakra Lounge will plant a tree for every gift card purchased from its cafes or online so you can treat someone to a quality experience and help out planet Earth at the same time.
Owner Sammie is also about to undertake Skydiving jump on 11th August in aid of charity FND Action who offer a caring and supporting hand to people living with Functional Neurological Disorder (FND) and their caregivers in the UK. You can make a donation at the Go Fund me page here.
As usual, the Bakewell branch also offers a wide choice of dishes catering for various dietary requirements (such as gluten/diary free) that helped establish the Buxton branch as somewhat of an institution. And if you're stuck for time or want to eat at home, there's also a takeaway service too.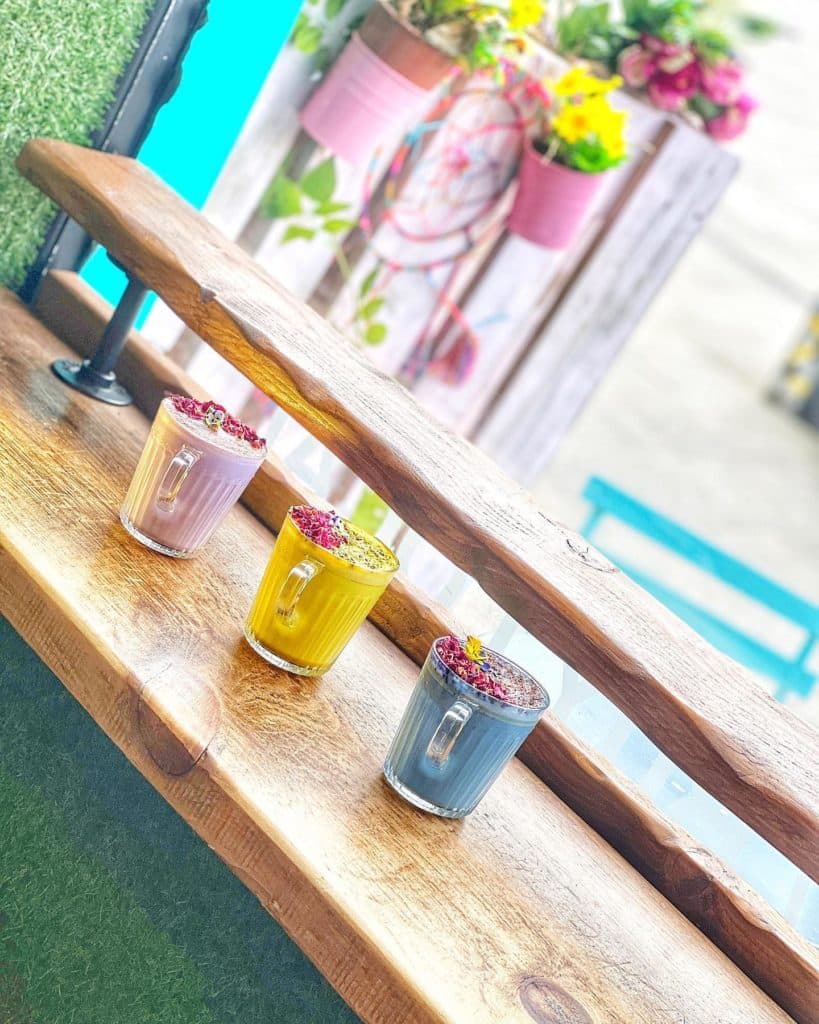 50 Spring Gardens, Buxton SK17 6BZ | T: 01298 938280
North Church St, Bakewell, DE45 1BZ | T: 01629 258410
Did You Enjoy This?
You might like our regular newsletter. We put all the best events, cultural highlights and offers from Buxton and the Peak District in your inbox every fortnight.
This information will only be used to send you this newsletter. It is stored in Mailchimp.