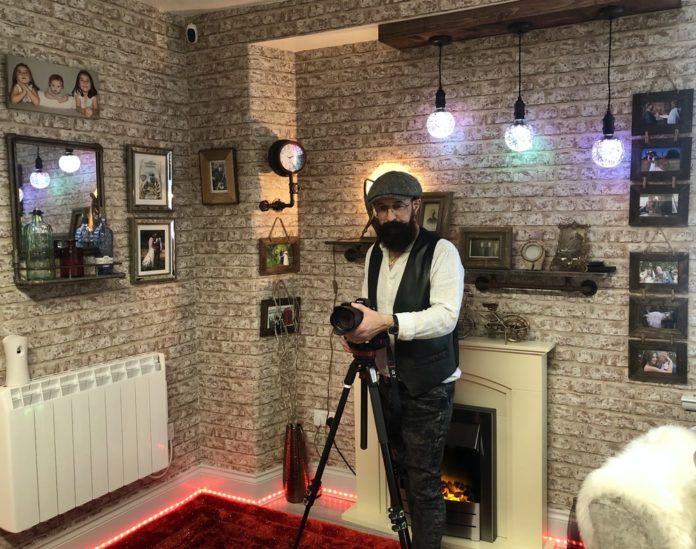 Given its dramatic landscapes and unique wildlife, it comes of no surprise that the Peak District attracts many a photographer. One has chosen to set up a studio on its doorstep in Buxton and is offering his professional service to anyone who needs to capture that special moment. Already well established in his home town of Crewe, Tim Frost has a repertoire of photography and videography but now brings four decades of expertise to Buxton. Tim relishes a challenge and can work with any variety of commissions including weddings, funerals, studio portraits, corporate videos, music promotions and more.
So what Does Tim provide that other photographers cannot? He now has a permanent studio centrally located on Hardwick Street in Buxton which he opened earlier this year. Nestled in amongst Buxton's finest Georgian and Victorian architecture, Tim's studio resides in a picturesque part of town, which seems fitting for his profession. In fact, it is the only photography studio in the town centre. As you can see, it is a comfortable and colourful space, and can be easily adapted to fit the occasion. There are lots of toy bears and floor coverings so children will feel right at home.

Your wedding day, your way
As for the weddings and family functions, Tim provides a multi-camera and editing service so you can revisit the monumental events in your life with a professionally produced film. You can give that cousin with a shaky handcam the day off. Tim prides himself on getting to know exactly what his clients want and what their expectations are, "typically with wedding shoots and videos, I usually meet with the bride and groom to be two or three times before the big day. Plans can often change as time goes on and it means I can get to know exactly what they're looking. We can capture moments from the whole day – from when the bride and groom are getting ready to the ceremony, the reception, table displays, speeches, the first dance and more. We're here to capture those memorable moments for you to keep forever."
Clients receive the professionally edited Full HD and stereo sound video on blu-ray disc, all beautifully presented in a personalised gift box; DVD and USB formats can also be provided on request.  Tim offers various packages for weddings covering photography and videography to suit all budgets and clients have the option of spreading the cost of payments.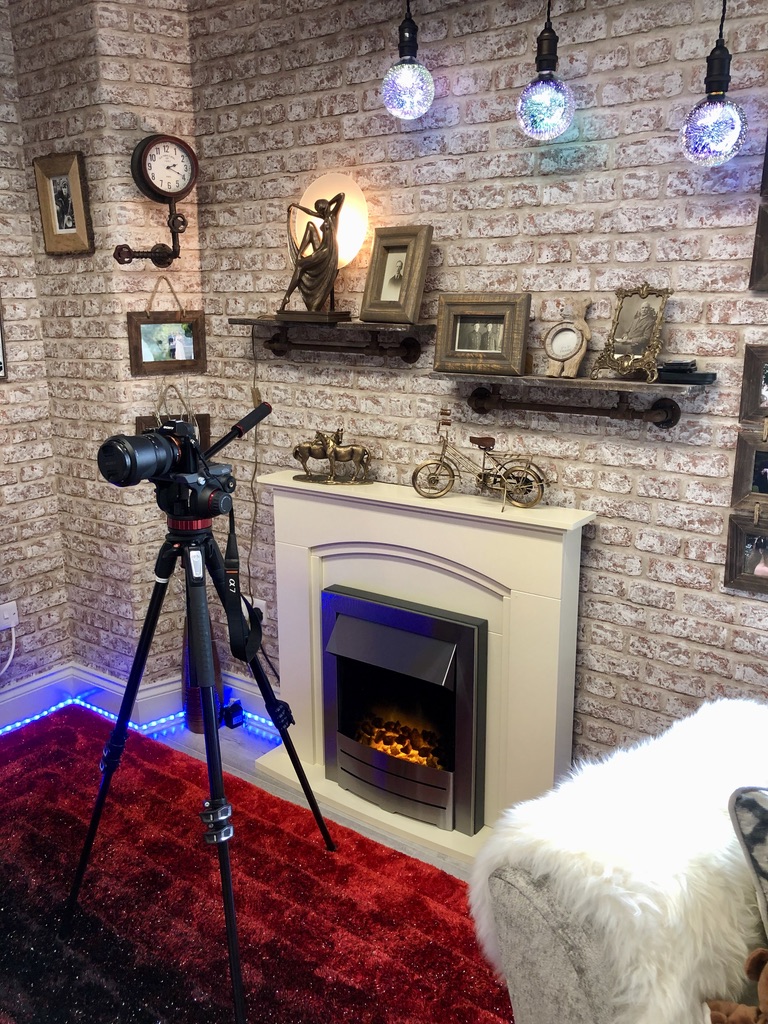 Capture your family's history
It doesn't stop there though and Tim's brand new studio means he's been able to expand his photography commissions. Just visiting his amazing studio is an experience in itself and the space here is really versatile with a wide range of backdrops; whether it be a modern urban feel you're looking for or something vibrant and fun, Tim can create a unique look for your home or business.
"I love meeting new people, hearing their stories and creating unique portraits for them to treasure, you can do something entirely different with every client", says Tim.
Of course, safety comes first, especially in these current times and Tim carefully follows government guidelines on coronavirus, be it in the studio or in the field. If you think you can benefit from a friendly local service, Tim can carry out initial consultations and requirements over the phone. Equally, Tim also welcomes anyone to call into the studio with any questions, "visitors and clients to the studio can be reassured that following any shoots here, everything is sanitised, all touch points. We also ask people to wash their hands before the shoot (we have a small kitchen) and there's hand sanitiser should you require."
"Recent feedback from clients is that they thoroughly their visit here, the photography shoot has given them something else to think about in these strange and uncertain times and something fun to look forward to, we all need that right now".
Tim Frost Photography & Videography, 28A Hardwick Street, Buxton, SK17 6DH
Studio opening times: Monday – Saturday 9am – 4.30pm, Sunday CLOSED
T: 07878 074156

Did You Enjoy This?
You might like our regular newsletter. We put all the best events, cultural highlights and offers from Buxton and the Peak District in your inbox every fortnight.
This information will only be used to send you this newsletter. It is stored in Mailchimp.