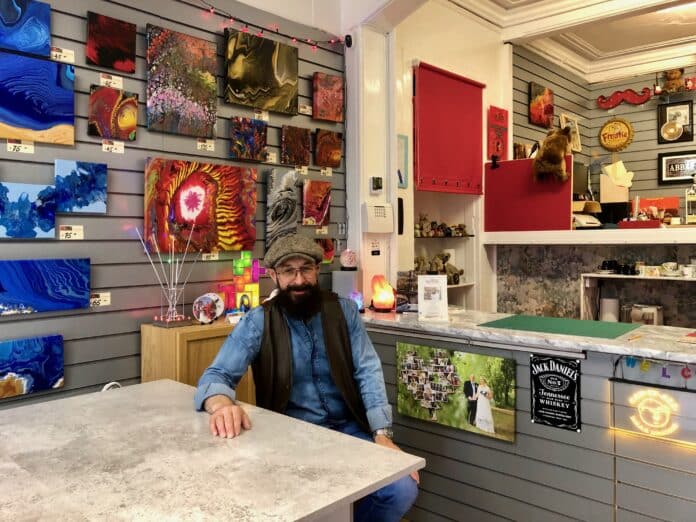 Professional photographer Tim Frost is well-known for his portrait work and wedding photography but opening a new studio in Terrace Road in Buxton reveals other talents that he is eager to share.
Terrace Road takes you from the well-beaten tourist trail of Lower Buxton to the vibrant independent shops and bars of Higher Buxton. The hip part of town is a natural home for Tim's new studio. A stone's throw from the town's museum and art gallery, you may have already ventured past Tim's place, your eye caught by the colourful lights and abundance of artistry on display in the windows. This is not your average studio. The cove of creativity is as unique as Tim himself. But what exactly is going on in there?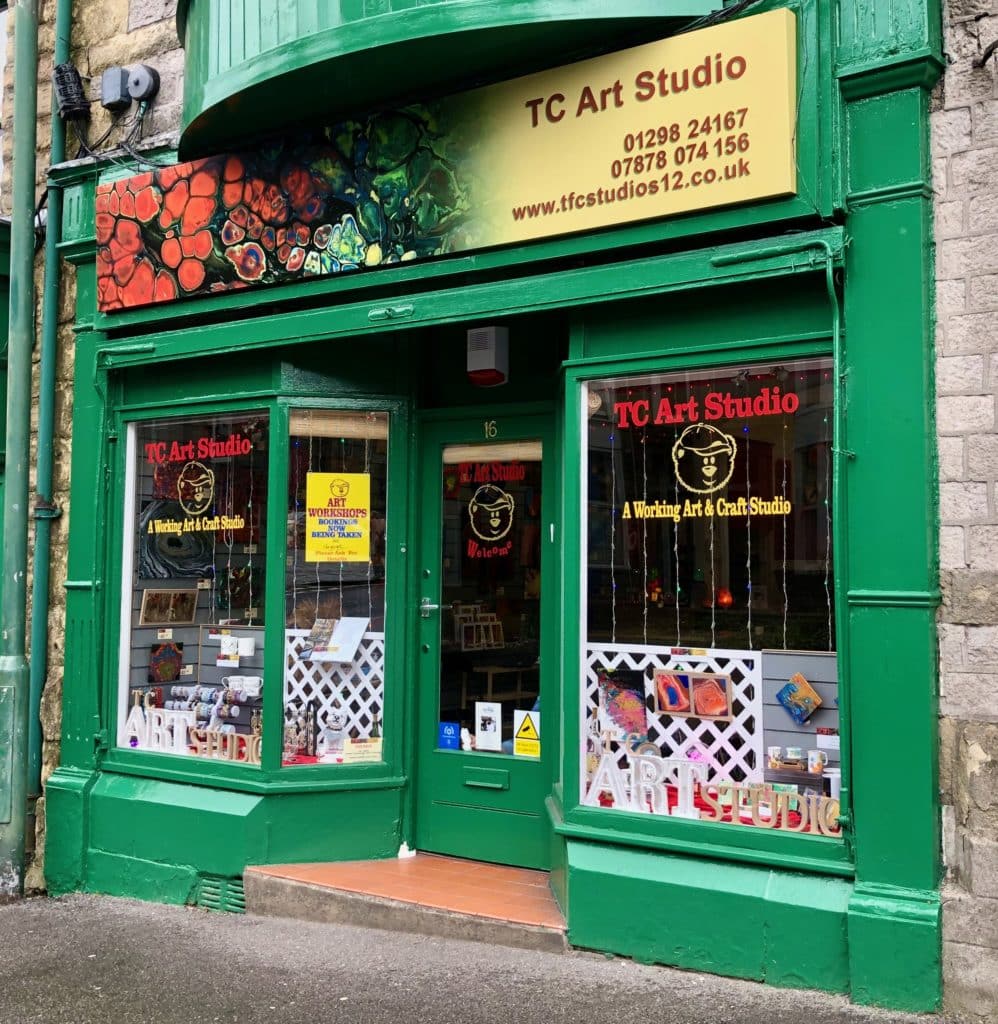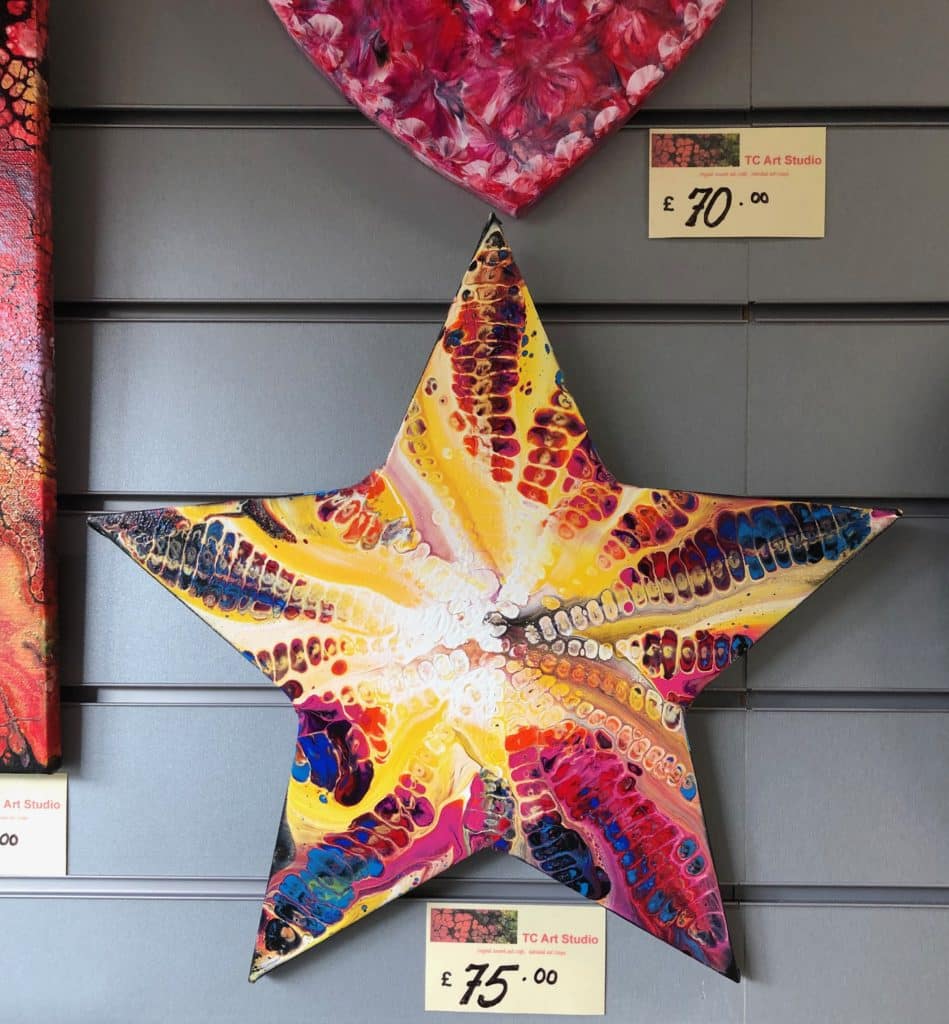 A peek inside reveals walls brimming with colourful paintings and cabinets filled with ornaments and jewellery for sale. You will probably see Tim too, busy at work, often accompanied by tunes from his turntable. The art has been produced by the man himself. He's always happy to chat and if you're curious about the creative processes involved, Tim runs workshops in the studio and he will help to unlock your inner Picasso and have fun doing it.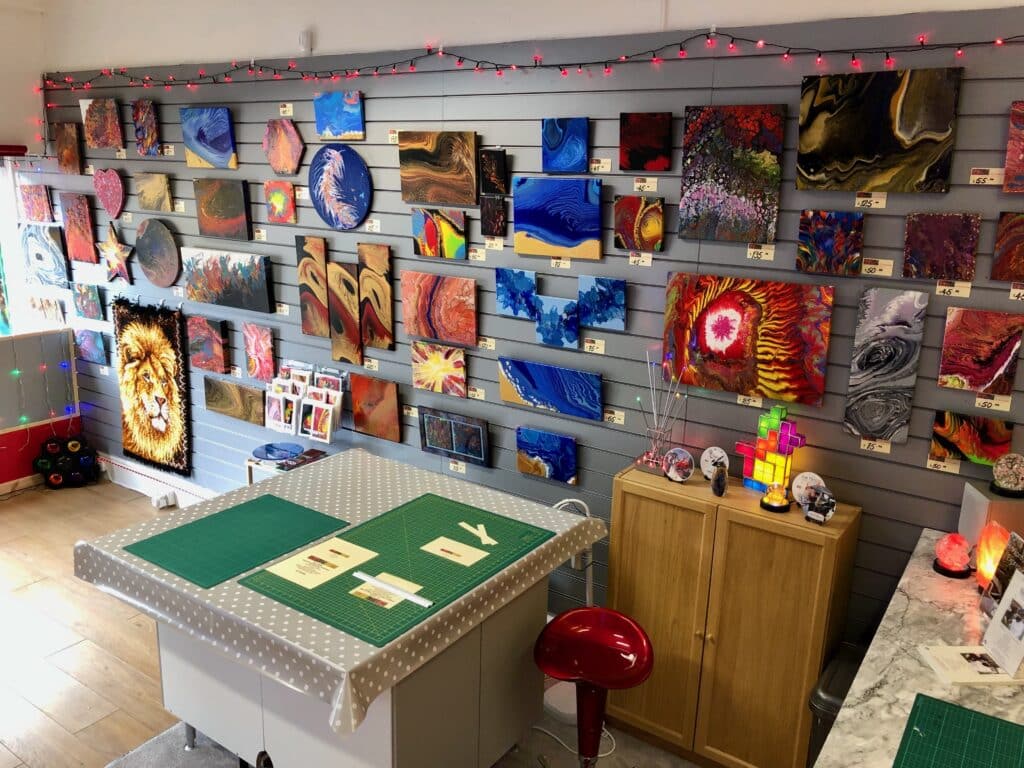 "People are keen to try something new and fun" says Tim, "especially after the pandemic. I love sharing the techniques I use to create my work. We've already had lots of enquiries for the workshops, people have really missed this sort of thing in the last 18 months and face-to-face interaction. It's great to be able to do this sort of thing again."
Workshops are £45 per person and there's a maximum of three people in any session so it's very bespoke and informal. All Materials are included. Bookings are now being taken; dates and times are flexible, so get in touch with Tim to find out more.
Part of the studio also features artwork by other local artists and the lineup changes regularly. Currently, there is a range of hand-painted bone china from Stoke-on-Trent: blueartemis.com If you're struggling to find that special something for a gift or to make your own home stand out, this may be the destination you're looking for.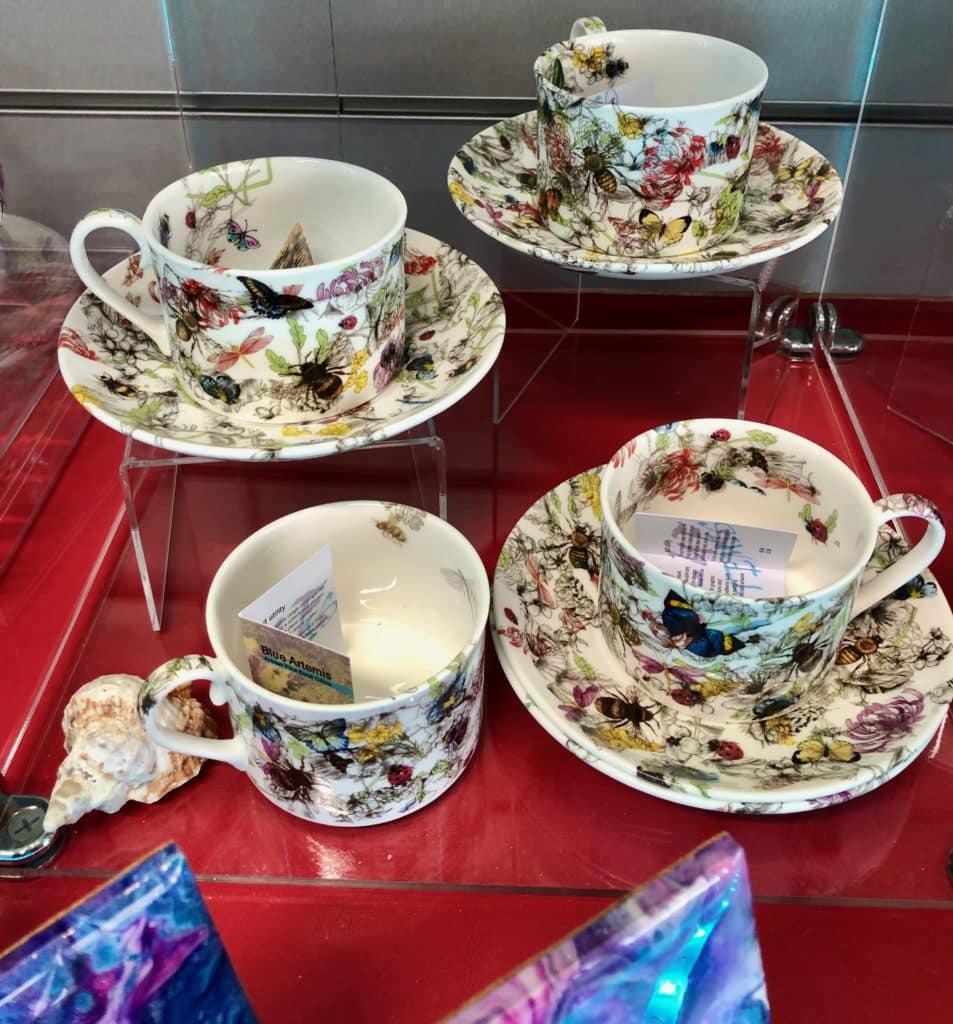 "The lockdowns meant a quiet time for us, as they did for many people and subsequently I began producing much more art work; the pandemic really gave me the time to do it and that's when I had the idea of opening a working art studio in town," said Tim. But Tim didn't just want to showcase his own art work. "I wanted a space that was accessible for local artists who would otherwise find it difficult to afford a rented space."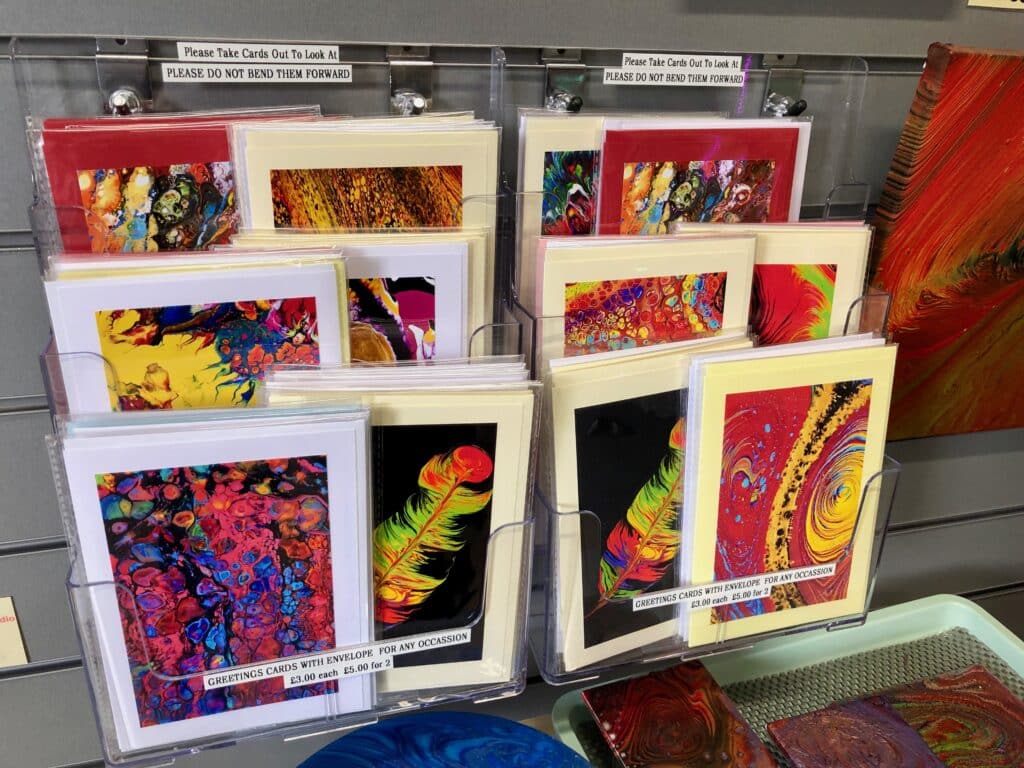 Of course, Tim has over four decades experience as a professional photographer and videographer too so if you want to seek out his skills for a notable occasion, then get in touch.
TC Art Studio, 16 Terrace Road, Buxton, SK17 6DU
T: 07878 074156
Did You Enjoy This?
You might like our regular newsletter. We put all the best events, cultural highlights and offers from Buxton and the Peak District in your inbox every fortnight.
This information will only be used to send you this newsletter. It is stored in Mailchimp.