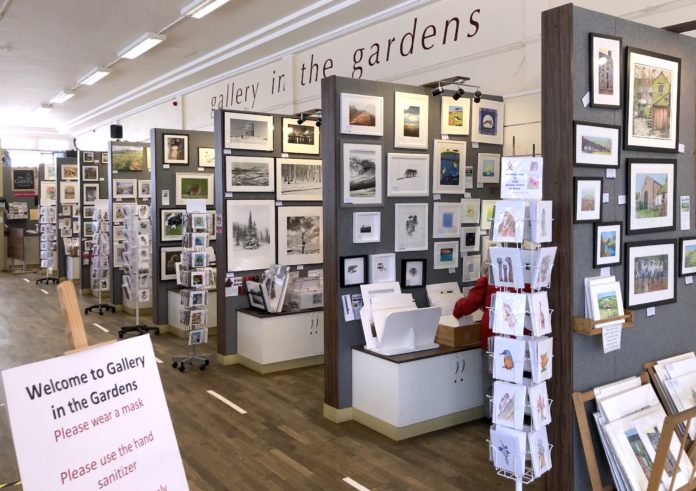 And for some good news! Gallery in the Gardens located in the Pavilion Gardens, Buxton has reopened its doors having been closed for almost five months. The gallery, which showcases work from 45 artists from the High Peak Artists group, has been part of Buxton's contemporary art scene for many years and widely regarded as one of the best venues in the Peak District to buy uniquely crafted, quality art work at affordable prices.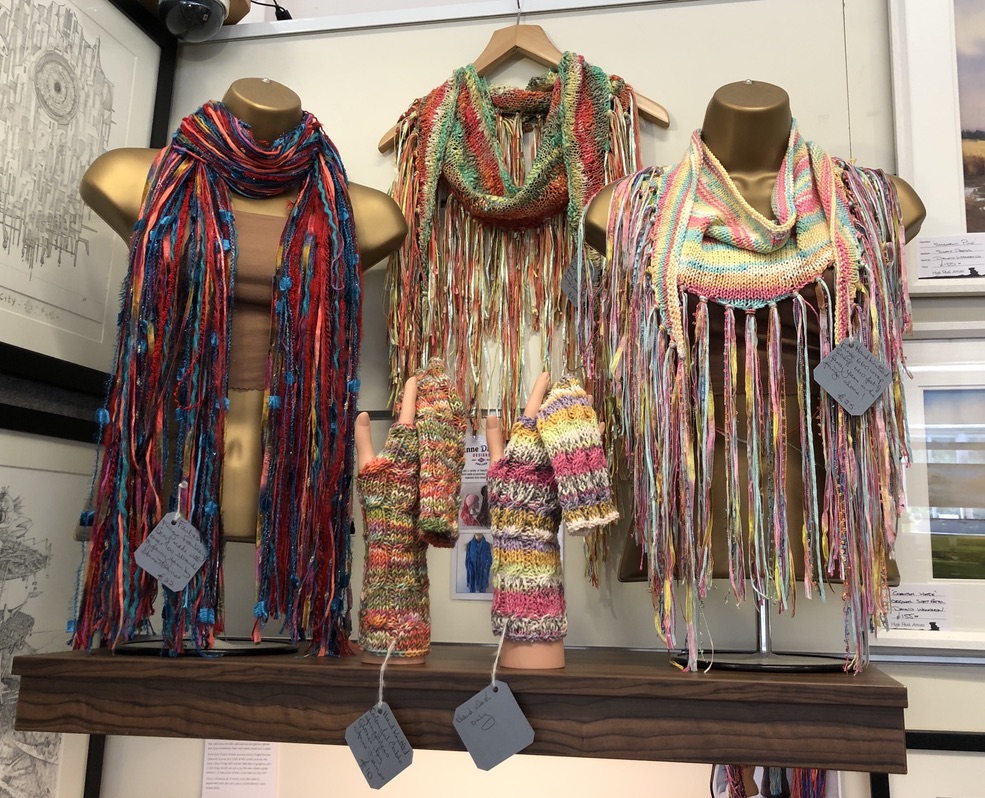 Secretary of High Peak Artists, Pauline Townsend, one of the artists at the gallery said, "We're thrilled to be back. Visitors to the gardens always beat a path to the gallery and when the gardens complex was redeveloped last year, we saw a huge increase in visitor numbers, so we were delighted to have reopened on the 1st August after such a long period".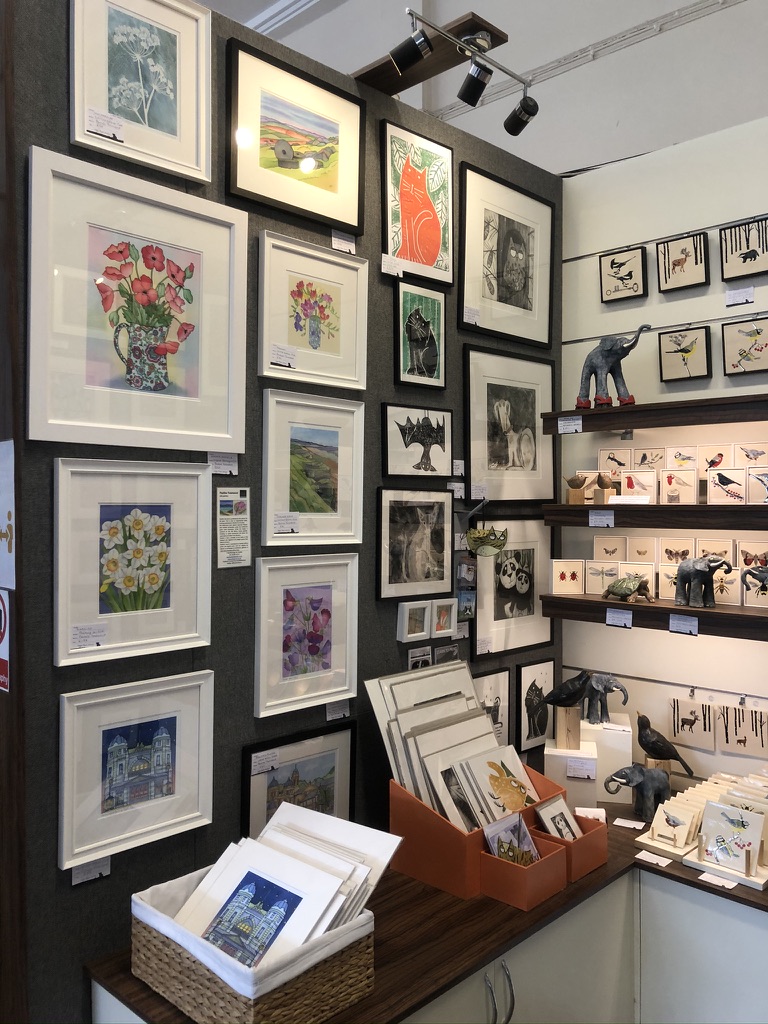 "The gallery is staffed with two artists every day so visitors will always find someone ready to assist and talk to about the creative process in more detail. All works you see are made by local craftspeople so what you'll find here is completely unique, you won't find them on the high street."
"As well as paintings, prints, ceramics, jewellery, textiles, printmaking, wood & glass we are now selling a wide range of local artists' greeting cards all priced at £2.50, and these have been very popular with our customers", said Pauline.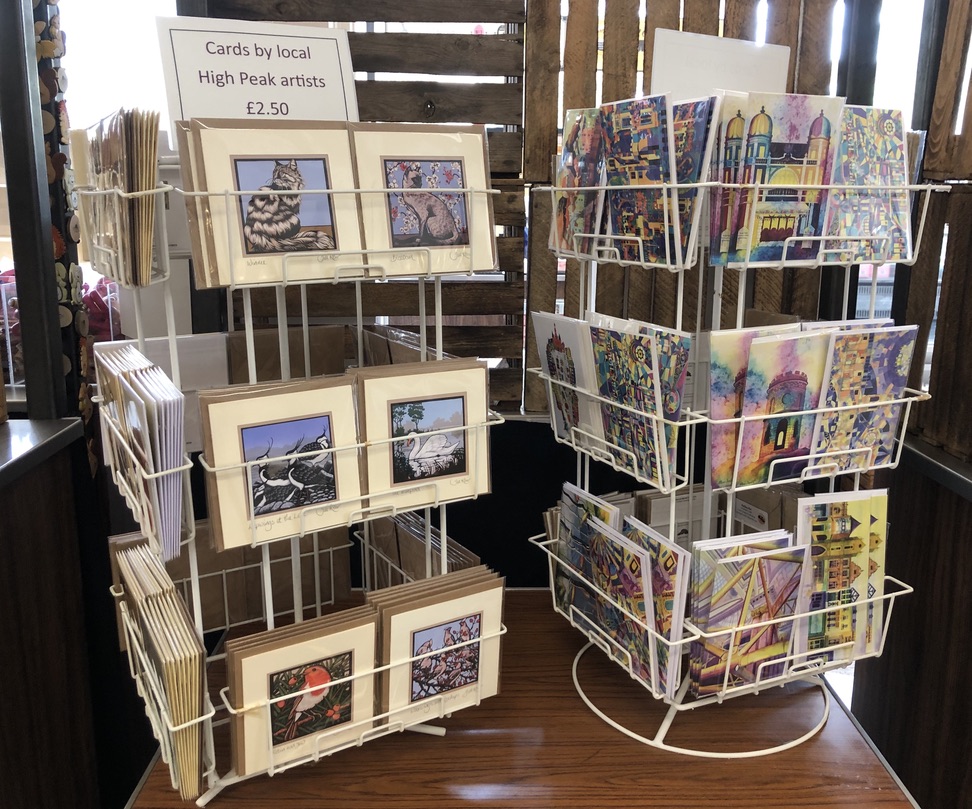 Guided by the latest government advice, the gallery ensures the cleanliness of the space throughout the day and social distancing measures are in place to create a safe and enjoyable visitor experience. Visitors are kindly asked to wear a face covering in the gallery and hand sanitiser is available on arrival.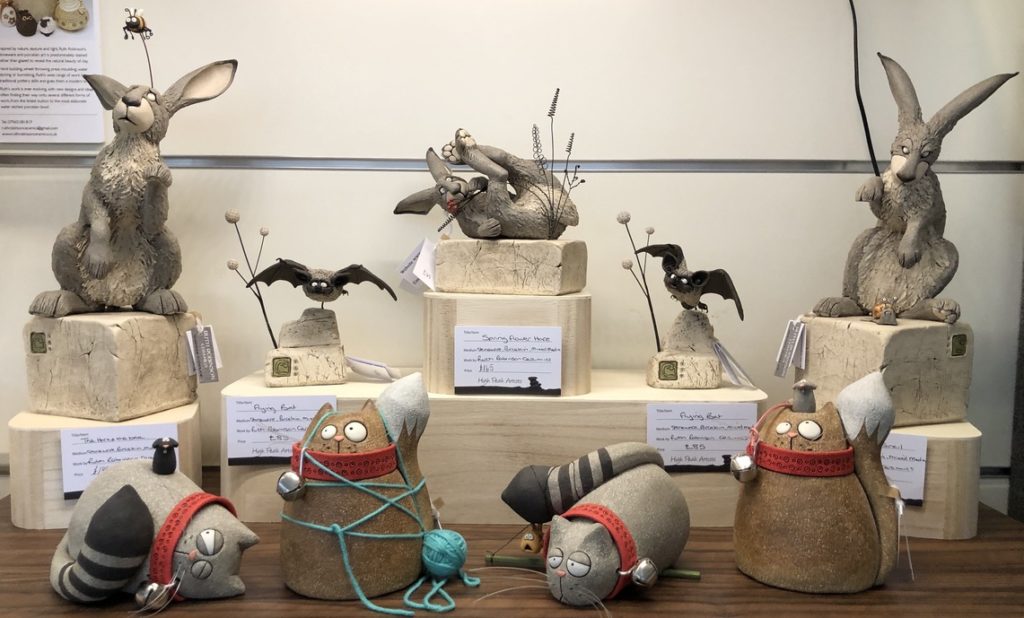 During lockdown, the gallery artists continued to nurture their creativity and as a result there is a huge range of new works to see. The best thing is, everything you see here is available to buy, everything is one of a kind and you can even collect pieces by your favourite artist.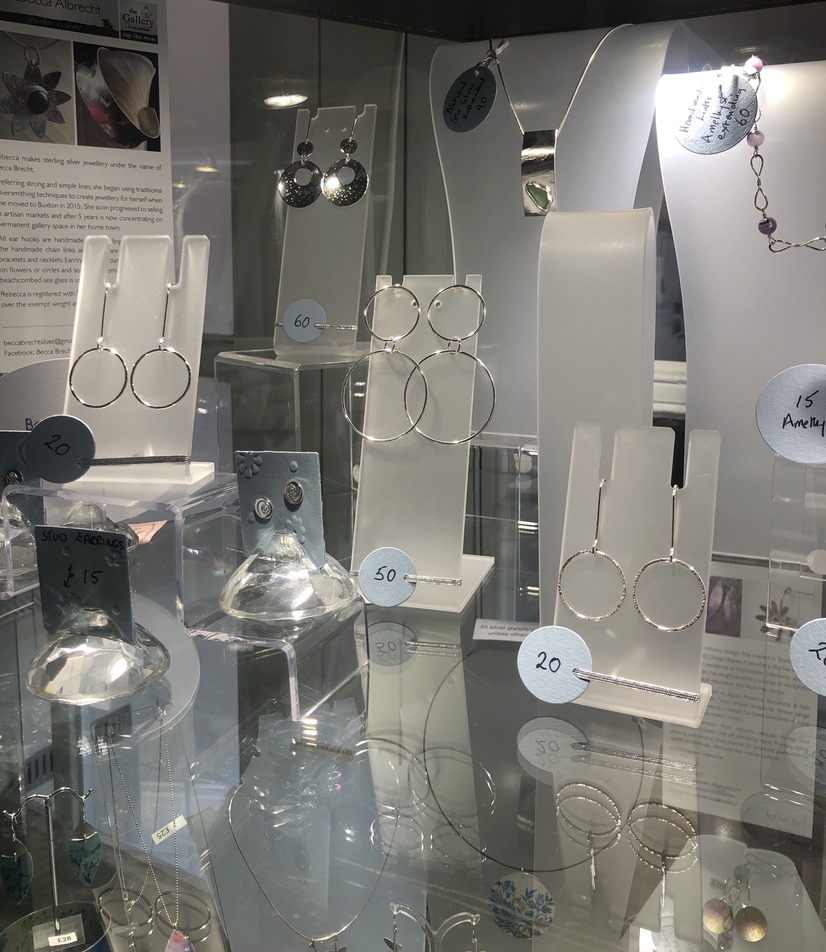 So, if you're in need of a culture fix, why not pop in? If you fancy a spot of lunch or a coffee during your visit, the adjacent
Pavilion Kitchen
serves a range of hot and cold food and drinks. For warmer days, the neighbouring
Ice Cream Parlour
serves 24 flavours of ice cream! The Coffee Van on the promenade serves a range of fresh Buxton Roastery Coffee and a selection of teas.
Who are High Peak Artists?
Established in 1996 when Maurice Roberts, the manager of the Pavilion Gardens, having allowed local artists to sell their work outside the swimming pool, offered them the opportunity to set up an exhibition in an empty council building – The Pump Room.
The group evolved into High Peak Artists and they went on to operate a seasonal gallery in the Pump Room for 12 years. In 2009 the Pavilion Gardens was redeveloped to include the Gallery in the Gardens.
The group now has 45 members covering a multitude of disciplines.
The gallery has been a huge success and frequently receives praise for the quality, variety and affordability of the work on offer.  A waiting list operates and membership is by selection for artists who wish to exhibit here. Get in touch to find out more.
Opening times:
Monday – Friday: 11am – 3pm,  Saturday – Sunday: 10am – 4pm (Bank Holiday Monday 31st August opening times will also be 10am – 4pm).
Gallery in the Gardens, Pavilion Gardens, St. John's Road, Buxton, SK17 6BE
Did You Enjoy This?
You might like our regular newsletter. We put all the best events, cultural highlights and offers from Buxton and the Peak District in your inbox every fortnight.
This information will only be used to send you this newsletter. It is stored in Mailchimp.