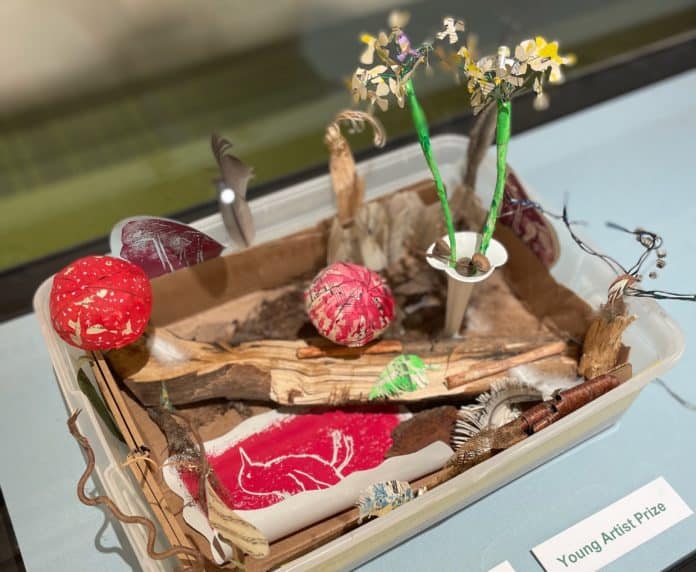 The Derbyshire Open Exhibition is a highlight in Buxton's summer calendar and after a two year hiatus, Derbyshire's leading art show is back. Now in its 38th year, the standard of work as ever is first-class.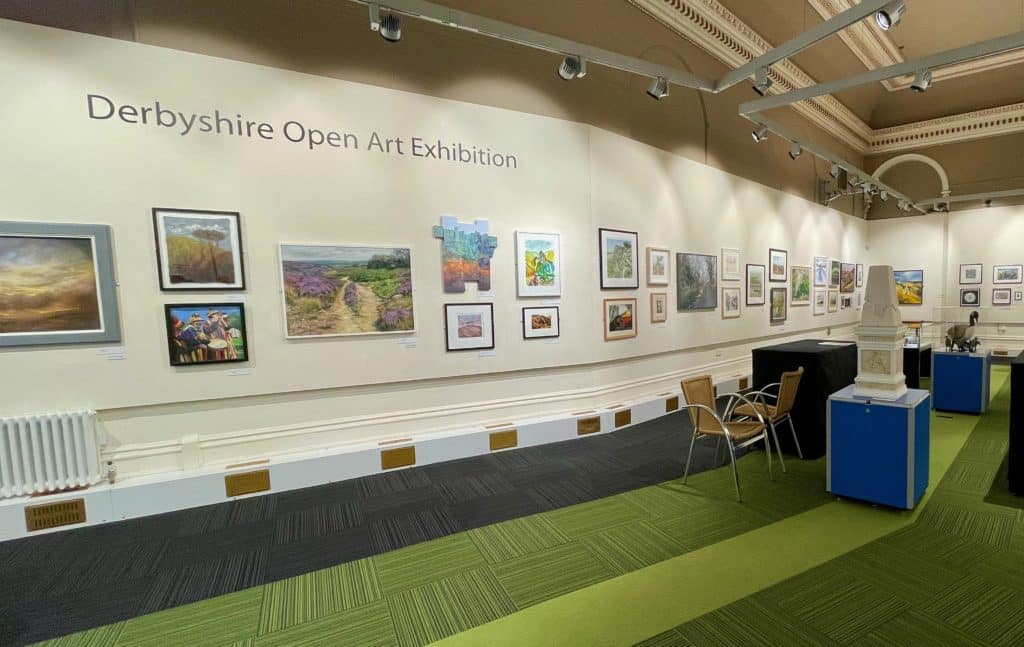 Both professional and amateur artists of all ages are welcome to enter and asked to capture aspects of life and landscape in Derbyshire, illustrating what makes Derbyshire special to them. Artist and illustrator Andrea Joseph, gallery owner Isla Dawes, Matt Edwards Curator of Art of Derby Museums, and Carol Jones, from The Friends of Buxton Museum and Art Gallery looked at 248 entries. They selected 107 of which 25 were by young artists.
The artists were able to use a variety of materials to work with, including oils, acrylics, watercolours, drawing, print, collage, manipulated digital imagery or three-dimensional work.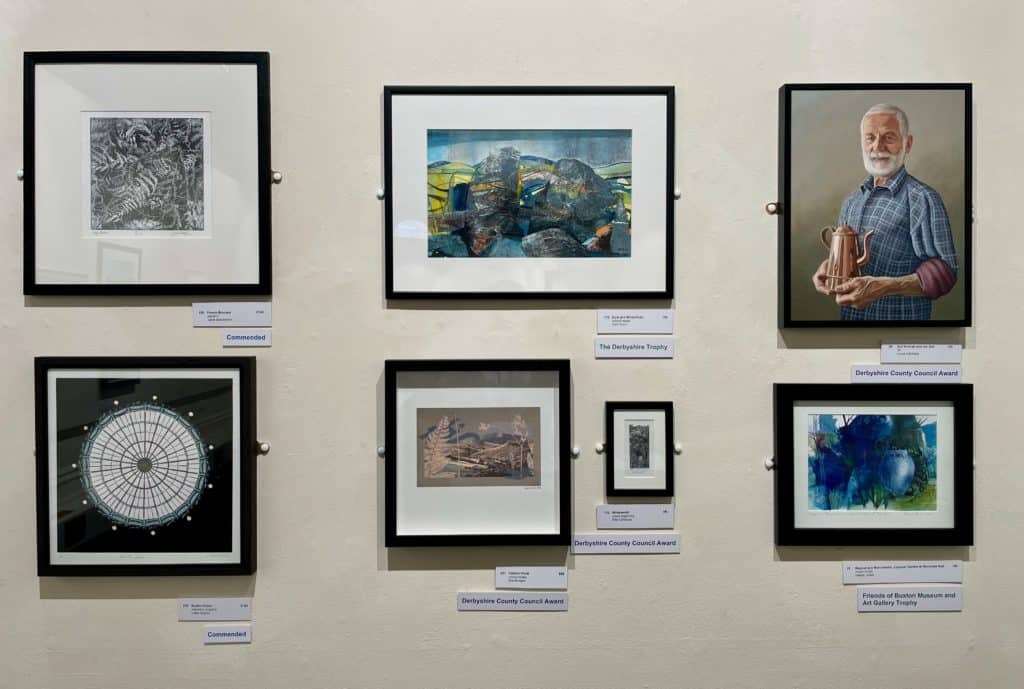 The overall winner, The Derbyshire Trophy is a purchase prize and joins over a thousand other works in the museum's collection for future generations to enjoy. This years Derbyshire Trophy winner is 'Dark and White Peak' (mixed media) by Cath Dunn. A superb piece successfully depicting the mixed landscapes of Derbyshire. Winner of the Young Artist Prize has been chosen as 'Music of the Woods: Found and Made Things' by Esme (Age 9).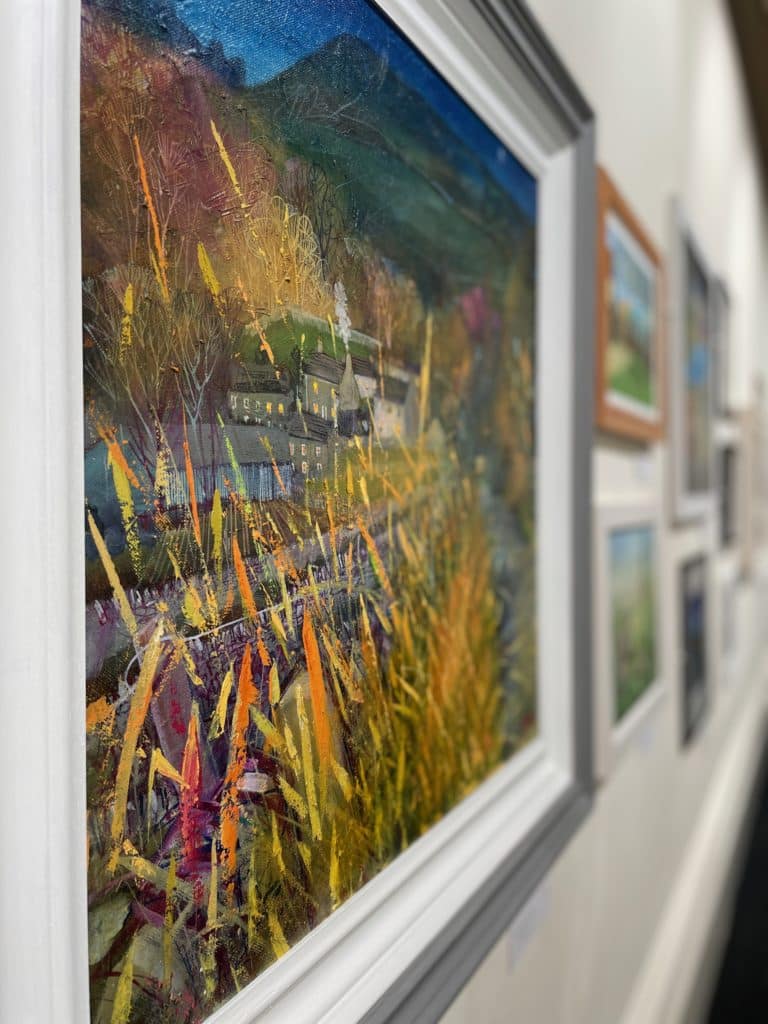 Visitors' Choice – Vote for

your

Favourite! 
One prize yet to be decided is the Visitors Choice Award. You can vote for your own favourite artwork and the winner will be announced half way through the exhibition.
Many of the artworks are for sale and very affordable so if you've got a wall at home looking blank, here's your chance to buy something to make it more interesting.
The Derbyshire Open Art Exhibition is on at Buxton Museum and Art Gallery, Terrace Road, Buxton, until Friday 2nd September. Admission is free; donations are welcome on your visit and support the work of the museum in many ways.
Buxton Museum & Art Gallery, Terrace Road, Buxton, SK17 6DA
T: 01629 533540
derbyshire.gov.uk/leisure/buxton_museum