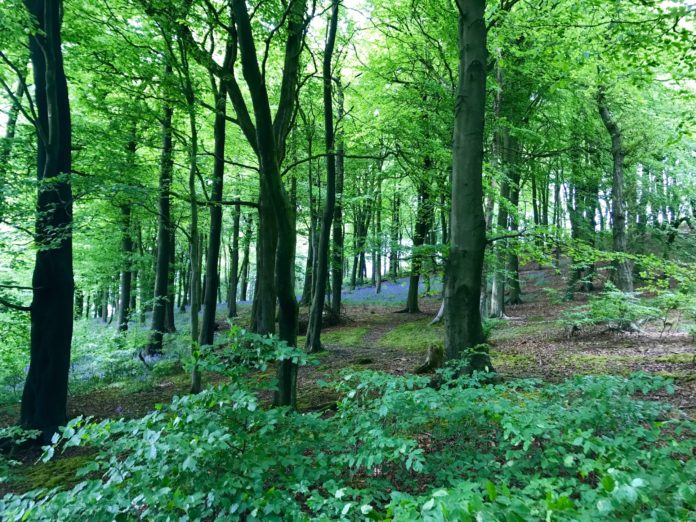 Corbar Road, Buxton
T: 01298 26978
buxtoncivicassociation.org.uk/corbar-wood
About
Corbar Woods is managed and cared for by Buxton Civic Association and features as part of the Ring of Trees trail which takes you through several of Buxton's woodlands. Marvel at the abundance of Bluebells in Corbar Woods during the month of May, as they carpet woodland. With 54 acres of woodland, there is a network of woodland paths to take you to the summit to Corbar Cross where you'll be rewarded with superb views across Buxton and the Peak District.
Corbar Cross was installed in 1950 to commemorate Holy Year, the significance of the landmark will be lost on many non-Roman Catholics. The cross has done well to survive over the years; it was painted pink by pranksters in the 1990s and cut down completely in 2010 as part of a protest.
Be prepared for steep and some rough ground in Corbar Woods but it's worth it once you reach the top, taking you to an elevation of 437 m (1,433 feet).
Whilst you're in the area, you could also take in Lightwood Reservoir, one of Buxton's best kept secrets. A pretty place with a lonely serenity reinforced by the seemingly endless stretch of moorland that lies beyond it. The reservoir was drained some years ago leaving a small pond which now thrives with wildlife. Look out for herons, lizards, frogs and butterflies; an abundance of Common Blue Damselflies can be spotted during summer months dancing and hovering above the pond.