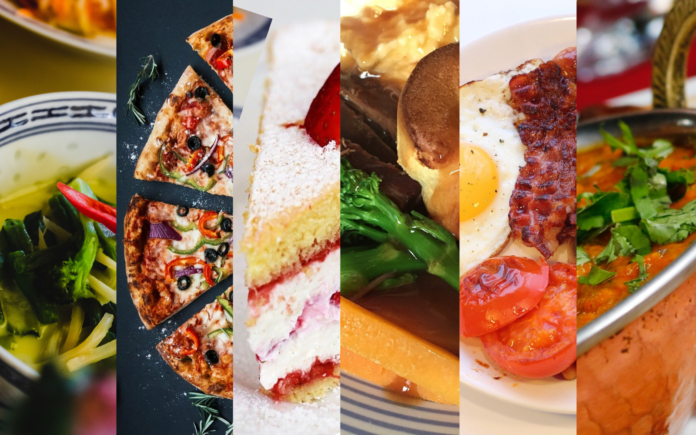 Everyone loves a good takeaway don't they? Save yourself the cooking and washing up and treat yourself to a night in and a tasty takeaway.
Here's round up of our favourite takeaways in Buxton:
Khomkhai Thai Cuisine
Takeaway service only.
Traditional Thai cuisine. For collection (only one customer in at a time) and home delivery. Their menu can be found on their Facebook page. Opening times: 5pm – 10pm Saturday & Sunday, Monday, Wednesday, Thursday Thursday, 5pm – 9pm

Tel: 01298 22200
Fairfield Plaice
Traditional fish and chip shop. Also offers various meal deals. Social distancing measures are in place to ensure that customers remain 2m apart.
Opening times: 11.30am – 2pm & 4pm till 8pm, Monday to Saturday, Sunday CLOSED.

Tel: 01298 938422
Tikka Villa 
Serving traditional Indian cuisine. Open for takeaways every day except Tuesdays, from 5pm – 11pm. Order online or call to place your order.

Tel: 01298 23233
Thai Delight
Traditional Thai cuisine. Takeaways for collection or a no-contact delivery service. You can order over the phone or online via their website. Opening times generally 5pm – 9pm most days.
Tel: 01298 937039

The Corner Cupboard
Tasty fresh sandwiches and full English breakfast boxes. Collection or free delivery locally. You can find a copy of their menu on their Facebook page. Open Monday – Friday 7am – 1pm and Saturday 7am – 12.30pm.

Tel: 01298 78476
Domino's
Don't miss out on freshly made pizza!
Open for delivery service only, contact free (no collections are available). Pre-paid orders only (no cash). Place your order by visiting their website or call.

Tel: 01298 213444
Gastrofry
Traditional chip shop. Opening times Tuesday – Saturday 4.30pm to 8pm for their 'safe call and collect service'. Sunday and Monday CLOSED. Telephone orders only and with limited selection from their traditional fish and chip menu.

Tel: 01298 23170
Buxton Charcoal Grill
Freshly made pizzas to order as well as chips, kebabs and takeaway food.
Opening times: 4pm – 2.30am Friday and Saturday, 4pm – 1am Sunday – Thursday
Olivers 
Takeaway food including Kebabs, burgers, chips, freshly made pizza and more.
Opening times are 4pm – 2am Friday and Saturday, Monday – Thursday 5pm – 12.30am
Tel: 01298 22022
Geoff Mycock & Son – Butchers
Not technically a takeaway in the traditional sense but technically they have food you can take away and eat on the go and the sausage rolls are lovely to we had to include it.This traditional butchers offers fresh and cooked meats as well as various fresh pies and pasties, sausage rolls, eggs and potatoes.
Free delivery in Buxton & the surrounding areas – telephone orders welcome.
Tel: 01298 23330
Did You Enjoy This?
You might like our regular newsletter. We put all the best events, cultural highlights and offers from Buxton and the Peak District in your inbox every fortnight.
This information will only be used to send you this newsletter. It is stored in Mailchimp.