Since reopening in May 2021, Buxton Museum and Art Gallery have enjoyed a steady flow of visitors who have once again been able to enjoy its well known Wonders of the Peak gallery, brand new art exhibitions and a welcome return to family activities during the school holidays.
For now, visitors are being asked to continue to book their visit online, with slots now being offered every 15 minutes which allows visitors to enjoy what's on offer whilst still being able to socially distance from each other and avoid overcrowding. Walk-ins are now available, depending on capacity on the day. Admission remains free, although donations are welcome on your visit.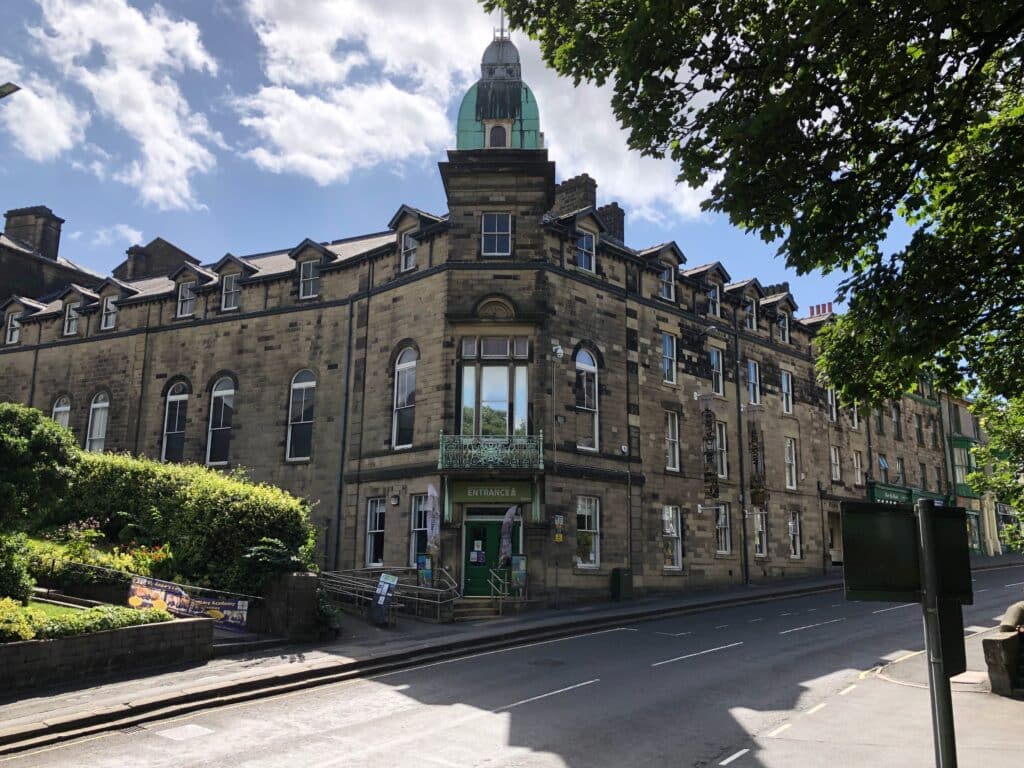 Family activities make welcome return 
After many months of being absent, Make and Take Thursdays made a welcome return during the school holidays. The weekly one-to-one activities with favourite local artists Tracy Barlow, Martin Olsson, Gordon MacLellan and Sarah Males were a big hit.
"Both children and parents clearly enjoyed the sessions and the 'secret garden' theme – we saw some superb creations!", said Derbyshire Museum Manager Ros Westwood. We hope to put on more of these events very soon, as families always enjoy them and we've really missed hearing the hustle and bustle of activities taking place at the museum. We'll be announcing more soon", said Ros.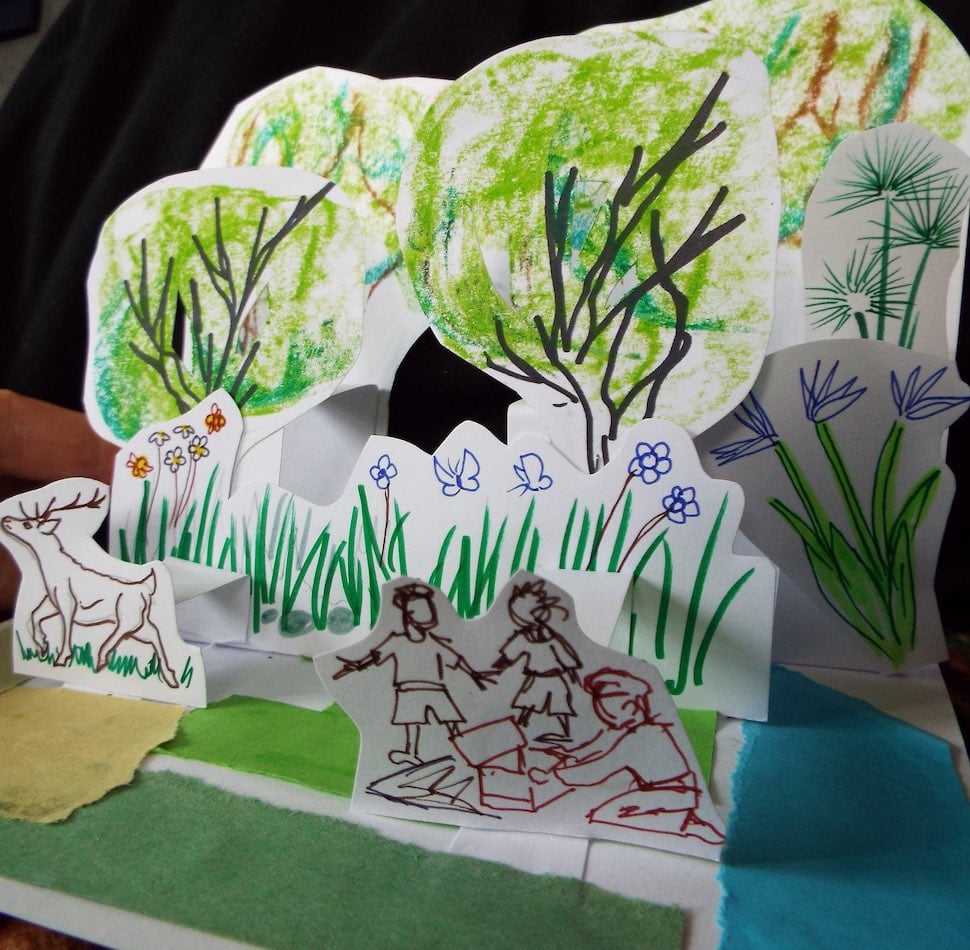 Visitors are also encouraged to have a go at the new Mammoth Museum Trail, where you could be in with a chance of winning your very own cuddly mammoth toy! Follow the trail around the museum using the clues to seek out animals that live or once lived in Derbyshire, some of which were here an incredible 300 million years ago! Pick up your trail at the front desk when you visit.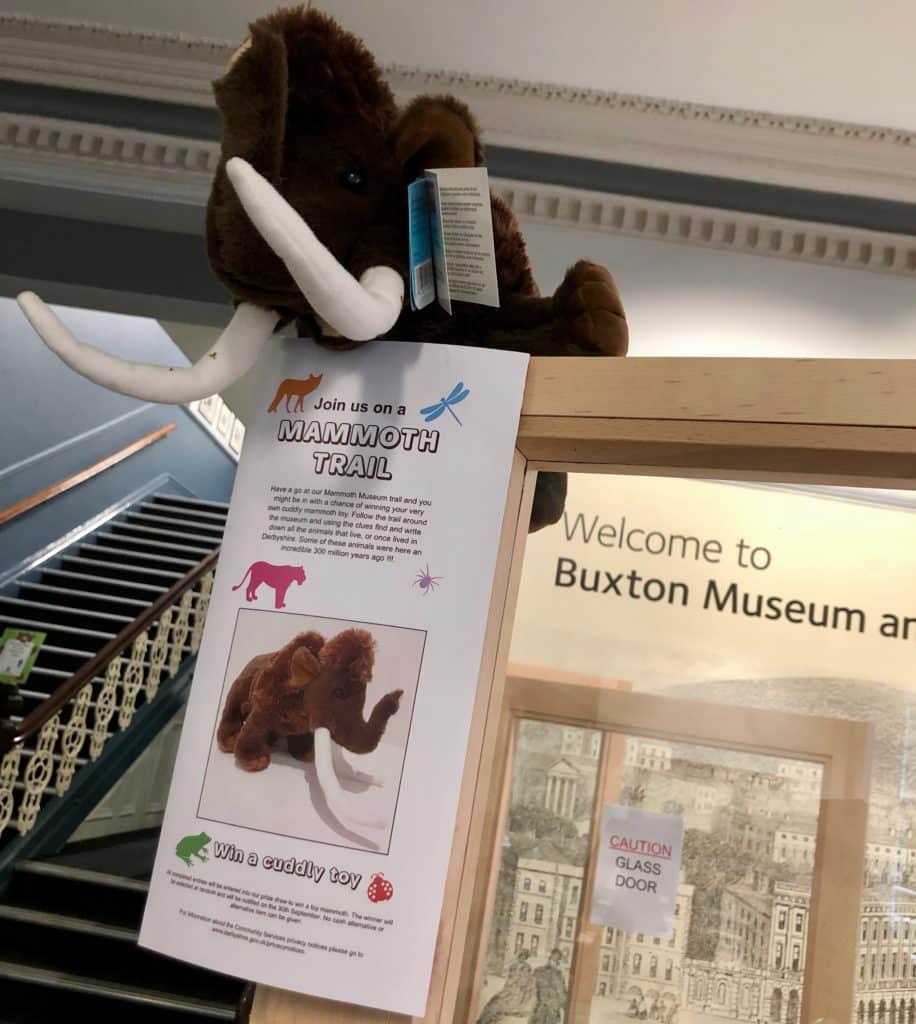 Paid workshop programme to return this Autumn
Originally launched in February 2020, back by popular demand, the paid workshop programme for adults restarts in October 2021. Held at the museum or on location at Dove Valley centre and artists' studios, you can join professional artists as they reveal their secrets. Learn new techniques and enhance your artist skills with some of the Peak District's top artists. The workshops offer a variety of ways to get hands on experience and meet others in a creative environment.
Find out more and to book a place, go to eventbrite.co.uk/o/buxton-museum-and-art-gallery
Changing exhibition programme back in full swing
The museum have also relaunched their ever changing annual exhibition programme, showcasing a broad range of local and national work from artists across two galleries. Across Time – A Retrospective, Brian Nolan 1931- 2019, celebrates the life of this well-known and well-loved Hayfield artist, from his early days in Manchester, through to the years devoted to painting the landscape of the Peak District. Brian painted outdoors, in all seasons, walking out from his home in Hayfield to observe and record the world around him. On until 5th September.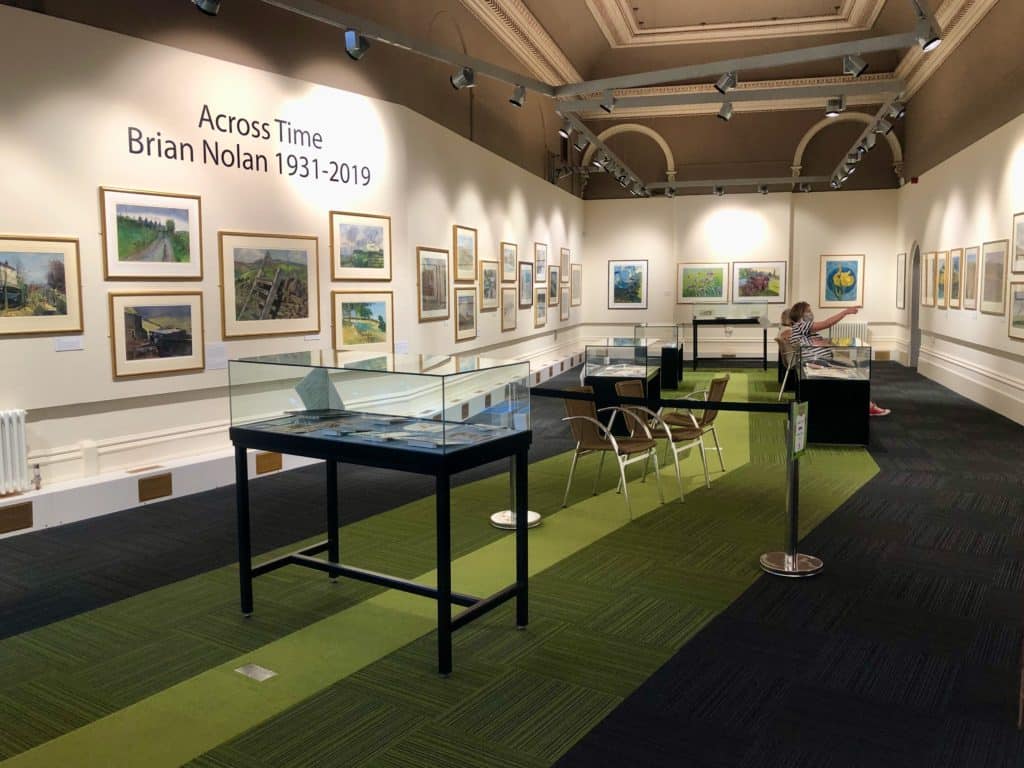 Hidden depths by '10+ Textiles' features a collection of striking work, all of which drawing inspiration by the social and natural history of Buxton, the surrounding countryside, historical facades, legends and architecture. On until 26th September.
Explore caves, valleys, hills and pastures of the Peak District landscape across 300 million years
The famous Wonders of the Peak gallery remains a must-see place to visit if you haven't been before; exploring the caves, valleys, hills and pastures of the Peak District landscape and more, you'll find a cave lion, a bear, Roman coin hoards, butterflies and a hand axe estimated to be over 200,000 years old!
The redevelopment of this gallery in 2017 showcases more objects than ever before telling the story of Derbyshire lives and landscapes through its collection and providing material through digital interpretation.
To celebrate the 150th anniversary this year of the opening of the Pavilions at the Pavilion Gardens, there's a small exhibition in the foyer, which includes programmes for the gardens at the time, as well as the rules for visiting – no picnics (!)
For general admission tickets and to book your FREE visit, go their main Eventbrite page at eventbrite.co.uk/o/buxton-museum-and-art-gallery Make and Take Thursdays can also be booked here. You can also contact the museum directly ahead of your visit on 01629 533540.
Current opening times are Tuesday to Friday: 10am – 1pm and 2pm – 4.30pm, last admissions 4pm.
Buxton Museum and Art Gallery, Terrace Road, Buxton, SK17 6DA
T: 01629 533540
derbyshire.gov.uk/leisure/buxton-museum/buxton-museum-and-art-gallery
Did You Enjoy This?
You might like our regular newsletter. We put all the best events, cultural highlights and offers from Buxton and the Peak District in your inbox every fortnight.
This information will only be used to send you this newsletter. It is stored in Mailchimp.