The UK's only national rock-climbing club for women is celebrating its centenary with a brand new exhibition at The Green Man Gallery in Buxton.
Founded in 1921, The Pinnacle Club is as active as ever with more than 160 members across the country, from all age groups and aims to encourage the development of rock climbing and mountaineering amongst women. The club brings together women climbers who have developed a solid competency in rock climbing and collaborate with other organisations to support beginners.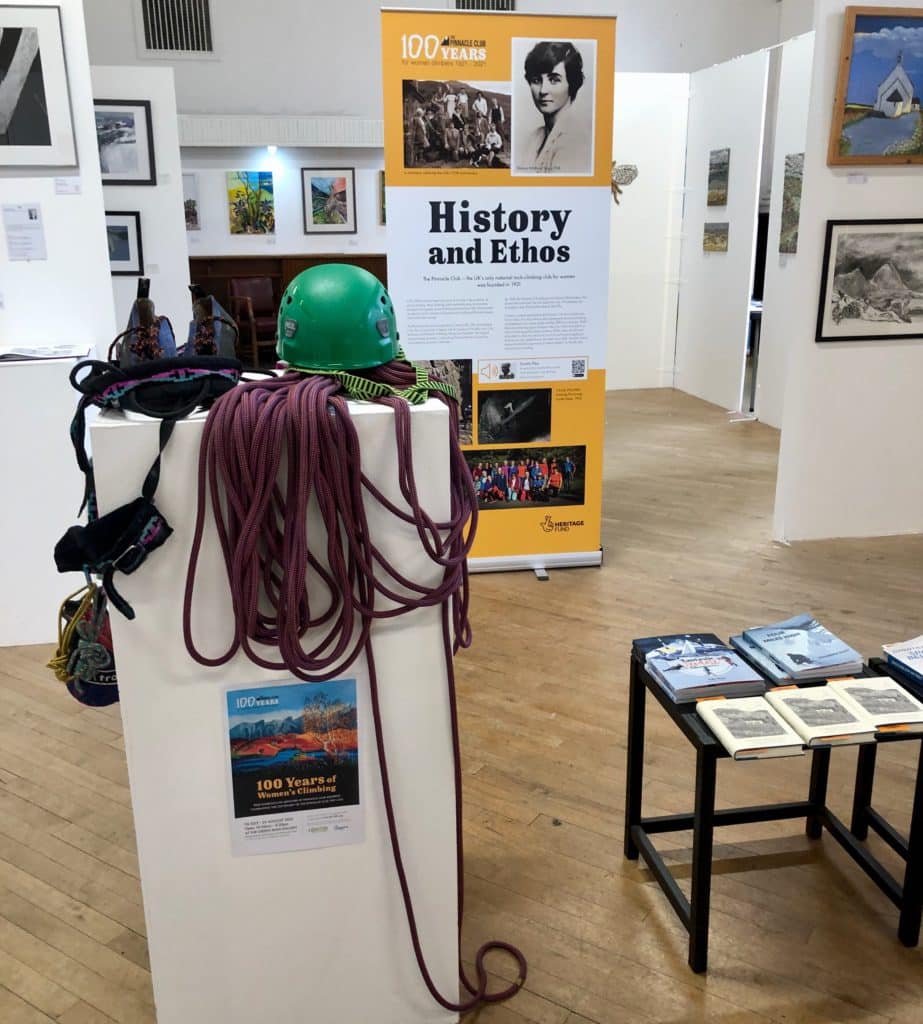 As part of their centenary celebrations, the club has created a new website and holding an exhibition in three locations to celebrate this milestone and tell the story of the club. The Pinnacle Club Centenary Project, supported by the National Lottery Heritage Fund aims to preserve but also share its rich history through voices, images, films, events and online content.
Inspiring women climbers for a hundred years and still going strong, the exhibition offers an insight into the sense of adventure of its members and deep connection between climbing and the outdoors. The exhibition (and project) looks more closely at perhaps a lesser known movement providing the opportunity for the women of the Pinnacle Club to tell their stories to a wider audience.
From watercolours to lino prints, oil painting to photographs and sculptures; contributions from past and present members of the club give the visitor a sense of the passion shared for climbing and their individual experiences over the years.
There's an interesting selection of books available to buy at the gallery, written by members of the club. If you want to find out more about the overall project, go to pc100.org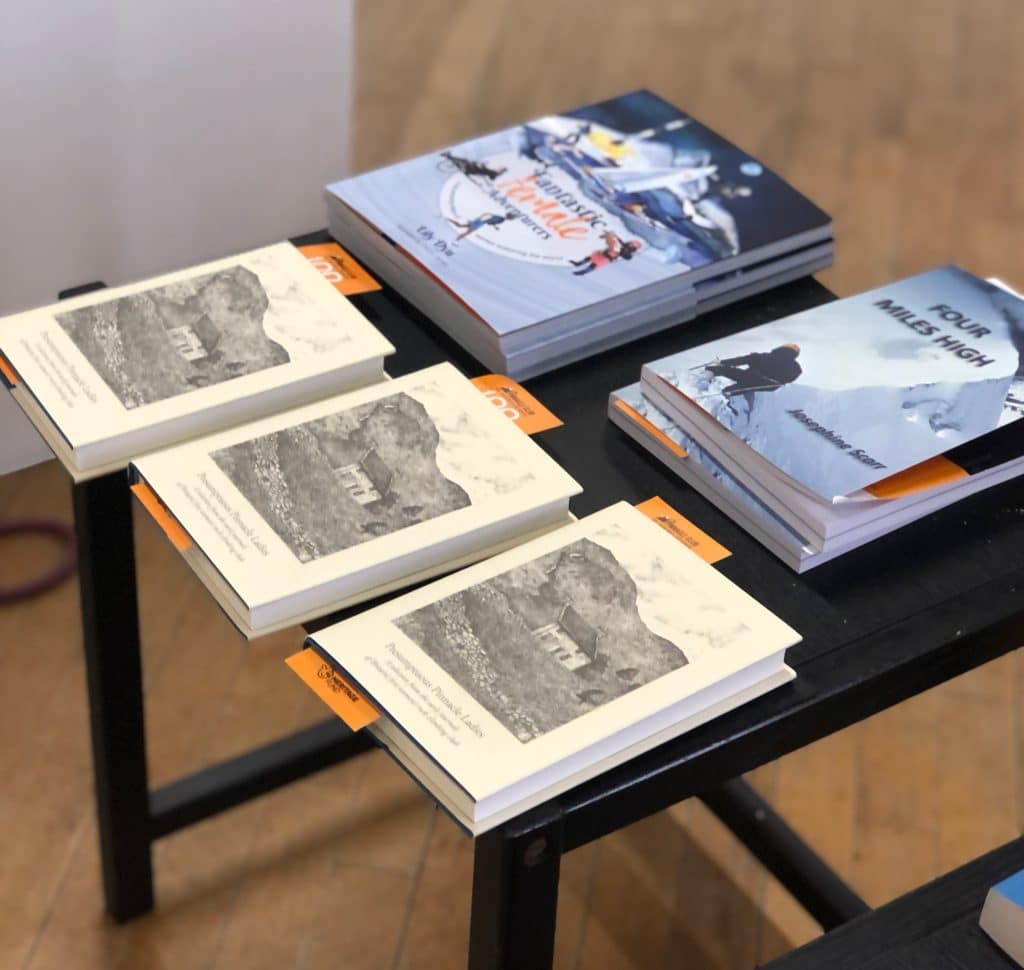 Opening times at The Green Man Gallery are Monday, Tuesday, Wednesday Friday, Saturday, Sunday 10.30am – 4.30pm, Thursday CLOSED.
Entry is free and there's no need to book. Full wheelchair access to ground floor. Limited parking is available off Hardwick Square South.
The Green Man Gallery, Hardwick Hall, Buxton
T: 01298 937375
Did You Enjoy This?
You might like our regular newsletter. We put all the best events, cultural highlights and offers from Buxton and the Peak District in your inbox every fortnight.
This information will only be used to send you this newsletter. It is stored in Mailchimp.