Buxton and High Peak Golf Club has bucked the general economic trend in the last 18 months and done well for themselves. Being suppliers of a healthy fresh air activity, they have enticed lots of newcomers to golf and increased their membership by 30%. Even those already familiar with playing 18 holes suddenly found more opportunity to wipe the cobwebs off their clubs and book a game.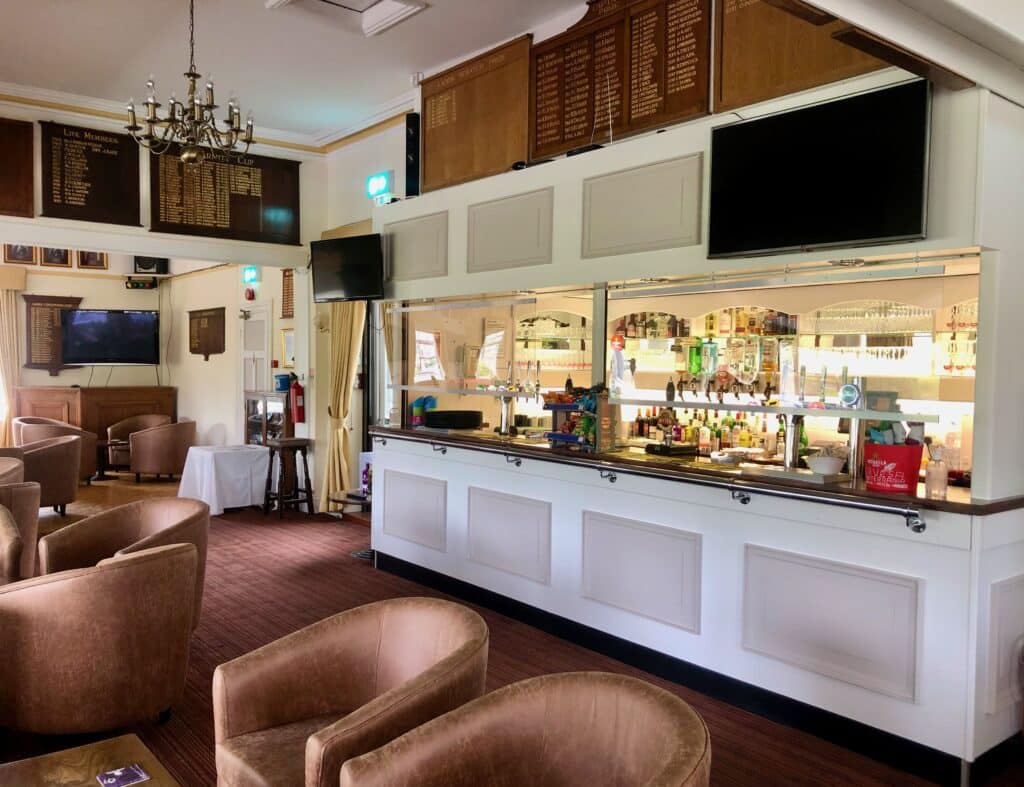 And what better place to tee off? The oldest official club in Derbyshire, dating back to 1887, the famous course takes advantage of the naturally undulating limestone hills of Buxton a thousand feet above sea level. The clubhouse has an air of antiquity, but the club is by no means stuffy. Their ethos is to get as many people outdoors and playing golf as possible. They now have an indoor teaching facility for all ages with professional golfer Carl Cross from Mellor Golf Club so if you want some hints on how to stay on the fairway and practice your swing before you go public, they can help.
Despite being over 130 years old, Buxton and High Peak Golf Club are always working on new ideas. Keen to shake off the stereotype of golf being a pastime for wealthy retired men, they are keen to promote a game for everyone, regardless of background, gender, age or ability. With a grant awarded from Tarmac Ltd. they have been able to open a brand new Junior Academy with just six holes and disabled access; a viable and affordable option if you're looking to get the kids out of the house and trying something new.
It isn't just about the game, of course. Buxton and High Peak Golf Club welcomes those who don't play golf. The restaurant has recently been given a makeover with new furniture and a new varied menu with daily specials, including the delicious Sunday roast dinner and carvery on the first Sunday of the month. The view of the green hills is still spectacular, and you can relax in one of Buxton's most historic boroughs. In fact, the clubhouse is the only bar in Fairfield currently serving food.
The spacious clubhouse is also available to hire for any type of private function and whilst you'll be charged for catering and drinks at the bar, room hire is free with any event. Whether it's a party, anniversary, wake or wedding, the bar and restaurant seats up to 80 guests.
Check out their website to find out more.
Buxton and High Peak Golf Club, 27 Town End, Fairfield, Buxton, SK17 7EN
T: 01298 26263
Did You Enjoy This?
You might like our regular newsletter. We put all the best events, cultural highlights and offers from Buxton and the Peak District in your inbox every fortnight.
This information will only be used to send you this newsletter. It is stored in Mailchimp.