First phase repairs and refurbishment of Buxton's Grade-II listed Pump Room (part of the £46m Crescent hotel development) are now complete – and this unique space will host a programme of events starting this autumn which will bring the town's story to life.
External repairs and extensive work to the decorative internal plaster work and marble cladding have been undertaken by contractors Manchester and Cheshire Construction Company. The contract has also provided basic facilities in the building allowing it to be used for public access.
Stage two of the refurbishment will start next year and the finished space will feature semi-permanent exhibitions, art installations and trails as well as being the starting point for tours and an area in which to enjoy refreshments.
In the meantime, the Pump Room will play host to the imaginative and theatrical events that will bring the story of Buxton to life. Events planned for the coming months includes talks, musical events, schools projects and arts projects – to name just a few!
The £50 million project to restore the famous Georgian Crescent to full use as a thermal spa and 5-star hotel and heritage centre is being funded bya £23.8 million grant from the Heritage Lottery Fund, alongside funding from High Peak Borough Council, Derbyshire County Council, Historic England, D2N2 Local Enterprise Partnership and developer Buxton Crescent Hotel and Thermal Spa Co Ltd.
On a visit to the town on Friday Sir Peter Luff, Chair of HLF, said: "National Lottery players will be thrilled to see how their money is being used in this imaginative re-use of a wonderful building."
Councillor Tony Kemp, Executive Councillor for Regeneration and Tourism at the Borough Council, said: "This is another milestone in the Crescent regeneration project – and one which I know will be welcomed by local residents, visitors and all those with an interest in these nationally important buildings.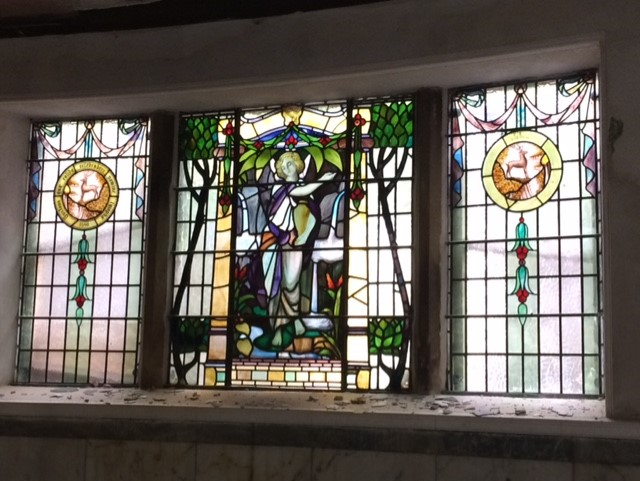 "It's exciting that the first phase of work at the Pump Room is now complete and we can look forward to the programme of events planned to take place in this unique space starting with the talk about the life of one of Buxton's most famous visitors – Mary Queen of Scots – in November."
Councillor Caitlin Bisknell, Derbyshire County Council's Deputy Cabinet Member for Children's Services and Buxton Crescent Trustee, added: "I'm delighted that the Pump Room will once again play a significant role in Buxton's future as a thriving spa town and will offer something new and innovative for both visitors and residents.
"We're confident the Crescent development will act as a catalyst for the regeneration of Buxton and the High Peak, boosting the local economy and providing another fantastic reason to visit Derbyshire."
One of the first events is a talk by Elizabethan historian David Templeman who will take the audience on Mary Queen of Scots journey around Buxton, Carlisle Caste, Bolton Castle, Tutbury, Wingfield Manor, Chatsworth, Sheffield Castle and Manor Lodge and Worksop Manor focussing on the intrigue, passion, plots and escape attempts that characterised this period of her life.
The hour-long talk will take place at 10.30am and again at 2pm in the Pump Room on Sunday 20 November during Buxton Festival Book Weekend to coincide with the launch of Mr Templeman's latest book – Mary Queen of Scots The Captive Queen of England 1568 -87.
Tickets are priced at £10.50 and are available from the Festival website www.buxtonfestival.co.uk or the box office at Buxton Opera House.
More information about the Crescent project, including details of future events, is available on the website –www.buxtoncrescent.com – and the Crescent Facebook page.
Did You Enjoy This?
You might like our regular newsletter. We put all the best events, cultural highlights and offers from Buxton and the Peak District in your inbox every fortnight.
This information will only be used to send you this newsletter. It is stored in Mailchimp.