We've all seen the heart-breaking pictures; plastic containers floating in the sea, forests on fire, melting icebergs, wildlife on the brink of extinction and the question we've all had to ask ourselves is: What can one person do to avert global catastrophe? One independent shop in Buxton has been helping us to make small but invaluable changes since 2018. Day Zero brought refill and zero-waste shopping to the area and they've now made it even easier by launching their brand new online shop, offering deliveries and Click and Collect locations across the High Peak.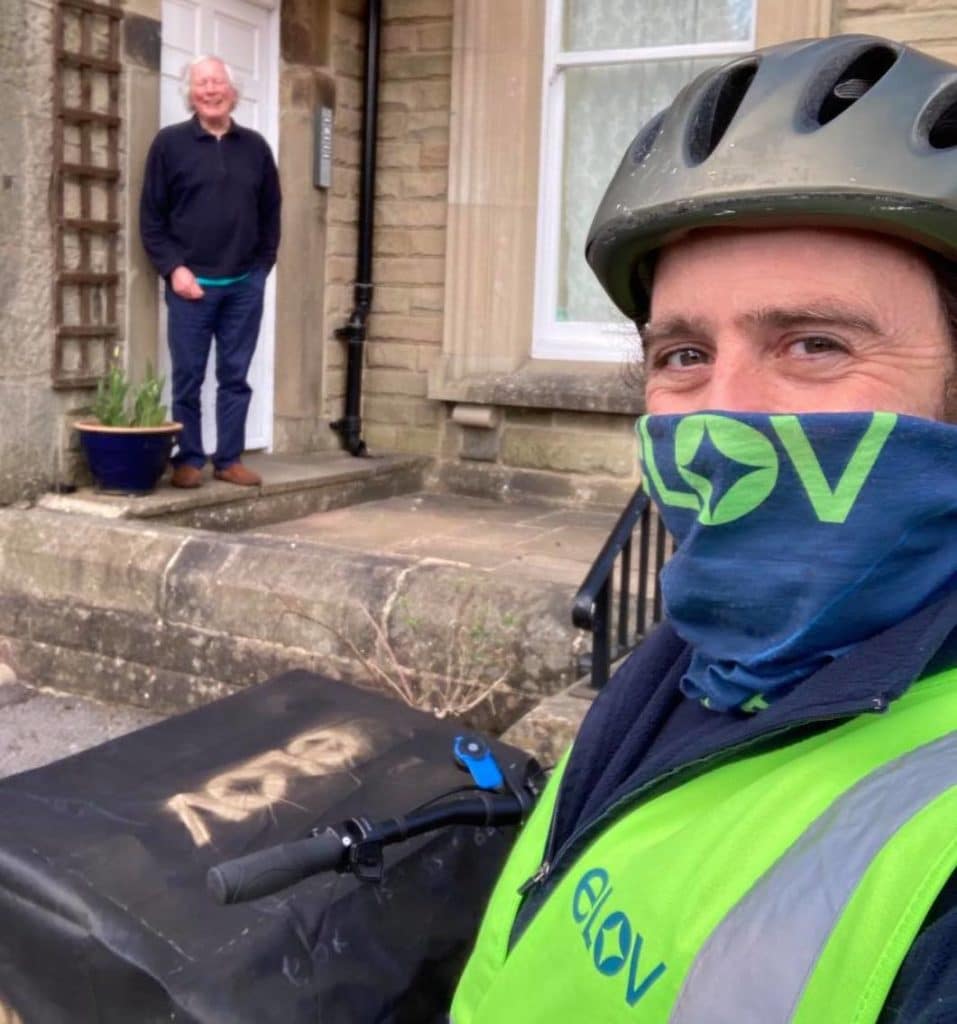 While major supermarket chains have launched various initiatives to help combat climate change, they have failed to get to the heart of the problem. Next time you do your weekly shop, just count how much packaging you throw away. Does it feed the family? Yes. Is it kind to the environment? No. It's been up to a hero like Day Zero to fill the gap that big business seemingly cannot.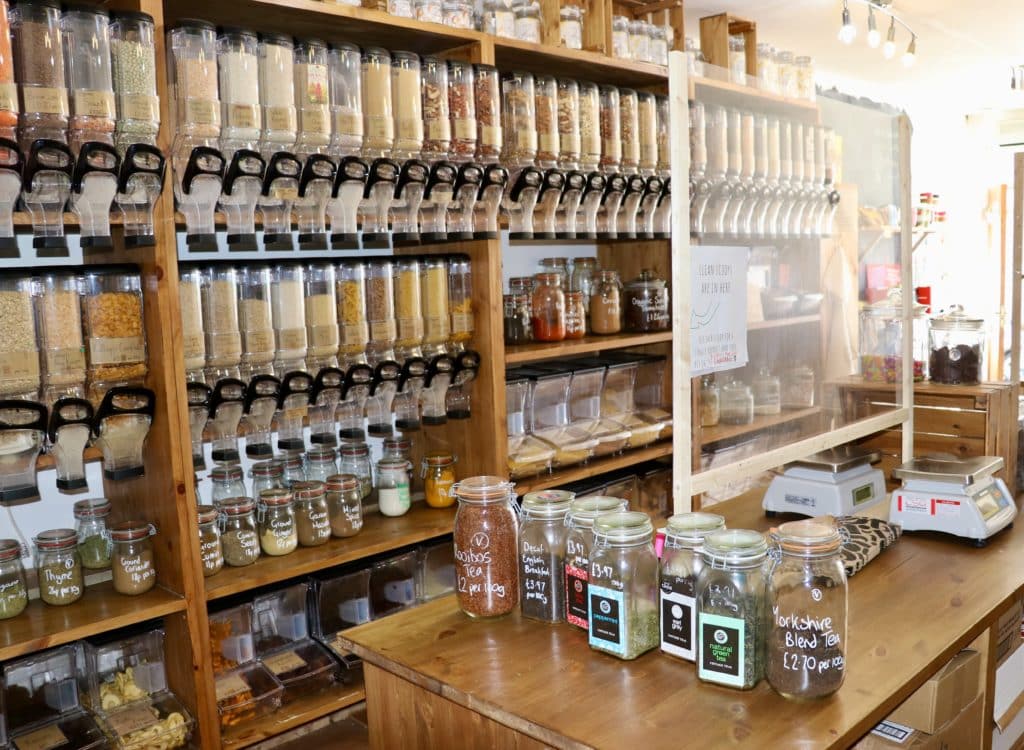 "While we've been serving customers at the shop in Buxton since 2018, we wanted to expand our offering online with ethical shopping delivered to your door. Now we've done just that! It's good to give our customers the choice, a lot of people prefer to come into the shop but that's not always convenient for everyone. The last twelve months gave Holly and I the chance to make it happen and so far the online shop and E-bike deliveries have been a runaway success", said owner Mark Day.
Day Zero's online shop has over 300 products to choose from. The High Peak's first Electric bike home delivery service, in partnership with eLOV, currently operates in Buxton and standard delivery is available (by electric car) to other areas in the High Peak. Click and Collect is also available at locations in Chinley, Whaley Bridge, Chapel and at the shop in Buxton.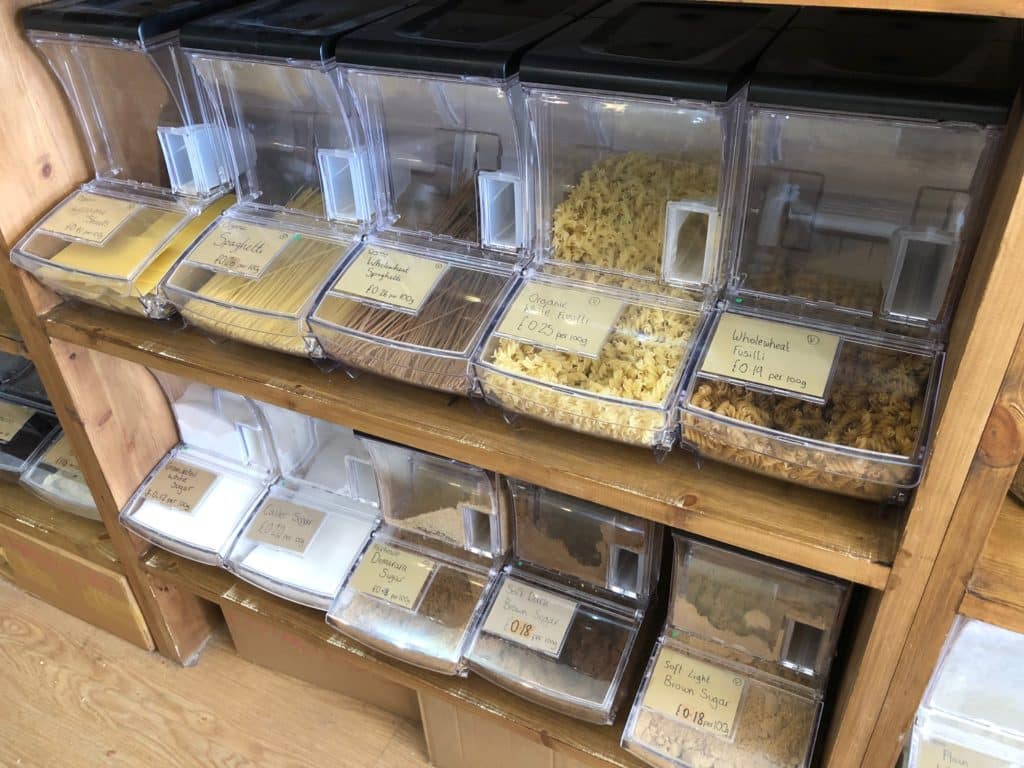 Many of us have our shopping delivered these days, either as a result of the pandemic or just to find more family time. Instead of making that default click to your usual supermarket, Day Zero give you a chance to make a more ethical choice with all of the convenience.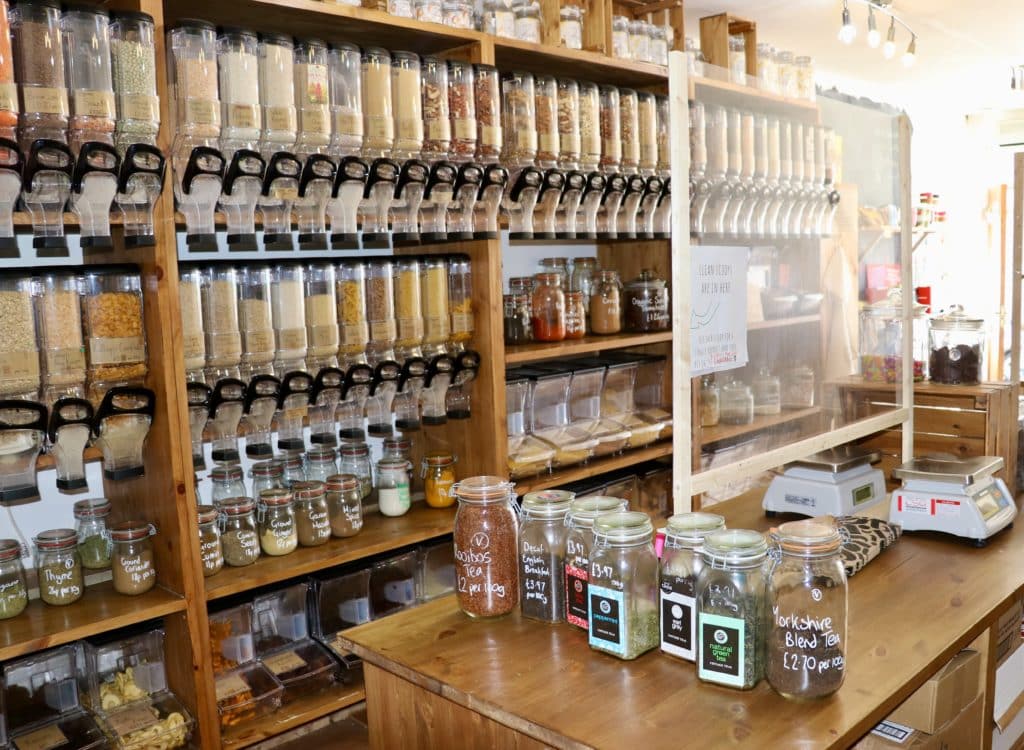 They stock a wide range of everyday food and household products you use in the home, with a variety of wholefoods, pasta, rice, dried fruit, nuts, spices, oils, cereals, baking ingredients, coffee and a range of loose teas as well as a range of bath and body accessories, shampoo, conditioner and body wash. You'll also find fair trade, vegan and raw chocolate treats too. For household cleaning, Day Zero have everything you need with cleaning products on refill.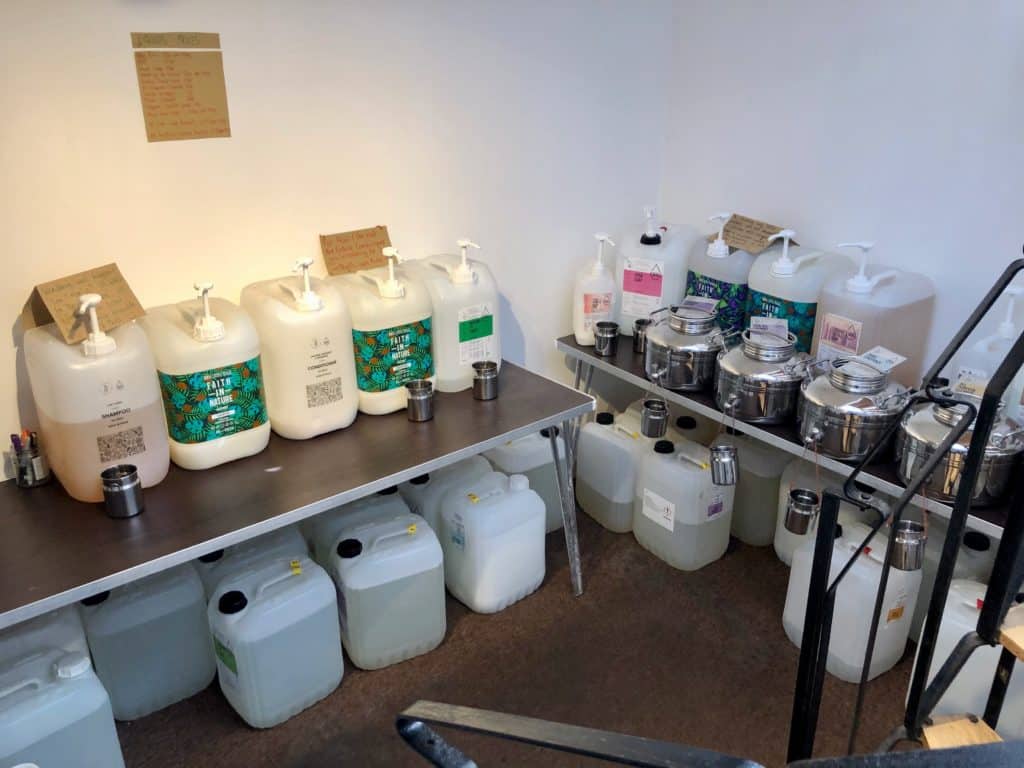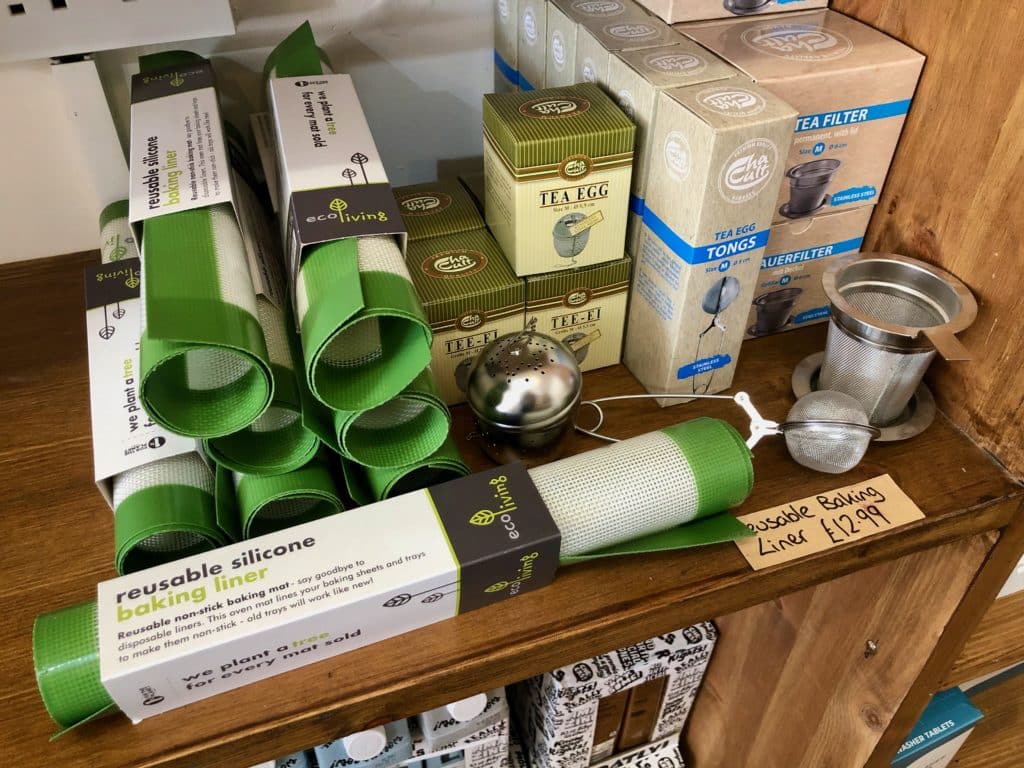 The shop isn't a gimmick. Owners Holly and Mark now have a young family, both with a background in conservation, so the future of the planet is a way of life for them. They do their research and only use suppliers they can trust. As well as cutting out the plastic, they're careful not to stock products containing palm oil, an industry that contributes heavily to deforestation.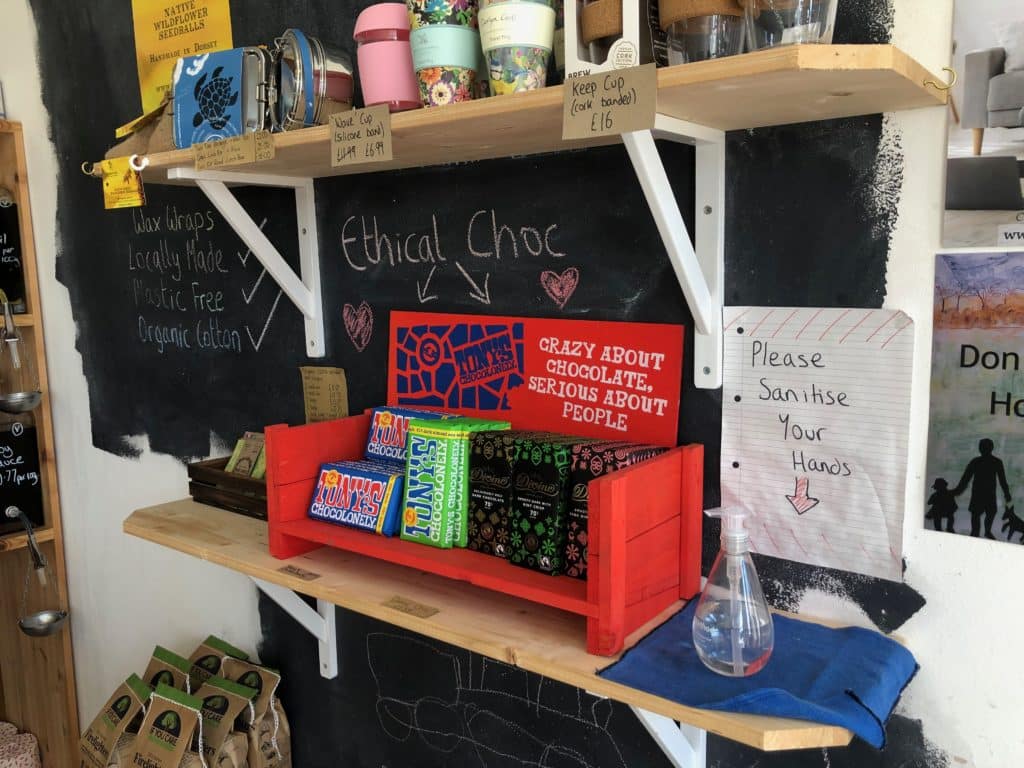 "The online shop features a great range of our most popular, everyday products and we hope to expand our delivery service to cover more areas soon", said Mark.
Opening times are Monday, Tuesday, Thursday, Friday and Saturday 10am – 5pm, Sunday 11am – 3.30pm. Wednesday CLOSED.
30 High Street, Buxton, SK17 6EU
Did You Enjoy This?
You might like our regular newsletter. We put all the best events, cultural highlights and offers from Buxton and the Peak District in your inbox every fortnight.
This information will only be used to send you this newsletter. It is stored in Mailchimp.