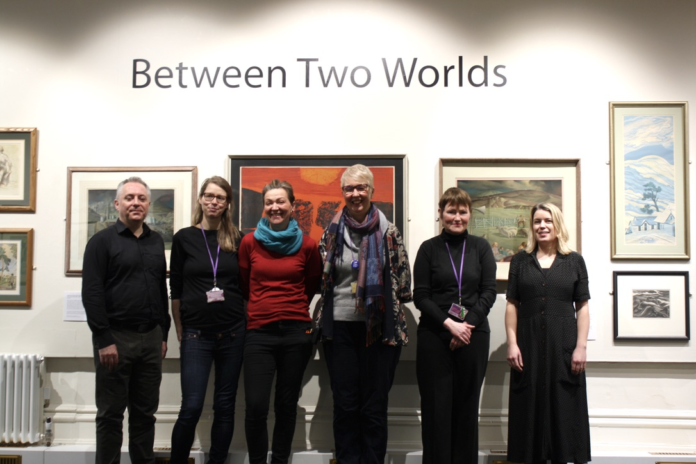 Degenerate, Imprisoned and Persecuted are some of the headings for the artwork in this new ground-breaking exhibition at Buxton Museum and Art Gallery. Between Two Worlds is a unique collection of work from artists affected by war and intolerance in the 20th century and this could be your only opportunity to see all the works together.
Between Two Worlds explores the art created during this tumultuous period featuring work by well known artists such as John Minton, Fred Ulhman, Josef Herman and Ben Enwonwu. It draws exhibits from Derbyshire County Council's own collection, the bequest of Arto Funduklian, the son of Armenian emigres, which includes work by Marc Chagall, Duncan Grant and Wyndham Lewis.
On the surface, much of the artwork on display is vibrant and colourful but beneath are stories of artists who were persecuted, interred and displaced. Even within the permissive art world, these individuals faced discrimination and prejudice for not conforming to society's expectations either through religious beliefs, racism and sexuality. The exhibition is about a time when colonial governments sought to impose Western society and religion, depriving communities of their cultural identity.
Forgotten treasures of Derbyshire Museums Loans Service
How this collection came to be in Buxton is equally fascinating. Pictures and artefacts from around the world were purchased by Derbyshire County Council with the classroom in mind. Derbyshire Museums Loans Service (later called Derbyshire Schools Library Service) was an innovative education resource, established in the 1930s to lend museum quality objects to schools.
A project to oversee the dispersal of the collection, following the closure of the SLS in 2018, received funding from the Esmée Fairbairn Collections Fund, in conjunction with the Museum Association (MA). The MA Code of Ethics is guiding the work. While Buxton Museum will keep some works, over 1000 pictures have been offered for free transfer to other museums. 30 museums and galleries across the UK have expressed an interest to acquire pictures, where they will be well cared for and accessible for people to see.
Curating the exhibition Project Officer Anna Rhodes and Assistant Collections Officer Bret Gaunt said it was probably one of the more difficult topics to cover for an exhibition and certainly one of the most unusual the museum have ever delivered. "Being able to give the public access to objects that rarely go on display has been fantastic. The messages and stories behind so many of the objects and paintings are still very relevant today", said Anna.
"It's not often we can put on an exhibition of this kind with such a broad range of objects from all over globe. From Native American, Aboriginal, Tibetan, Inuit and more – all in Buxton, we're really fortunate to have been able to do this", said Bret.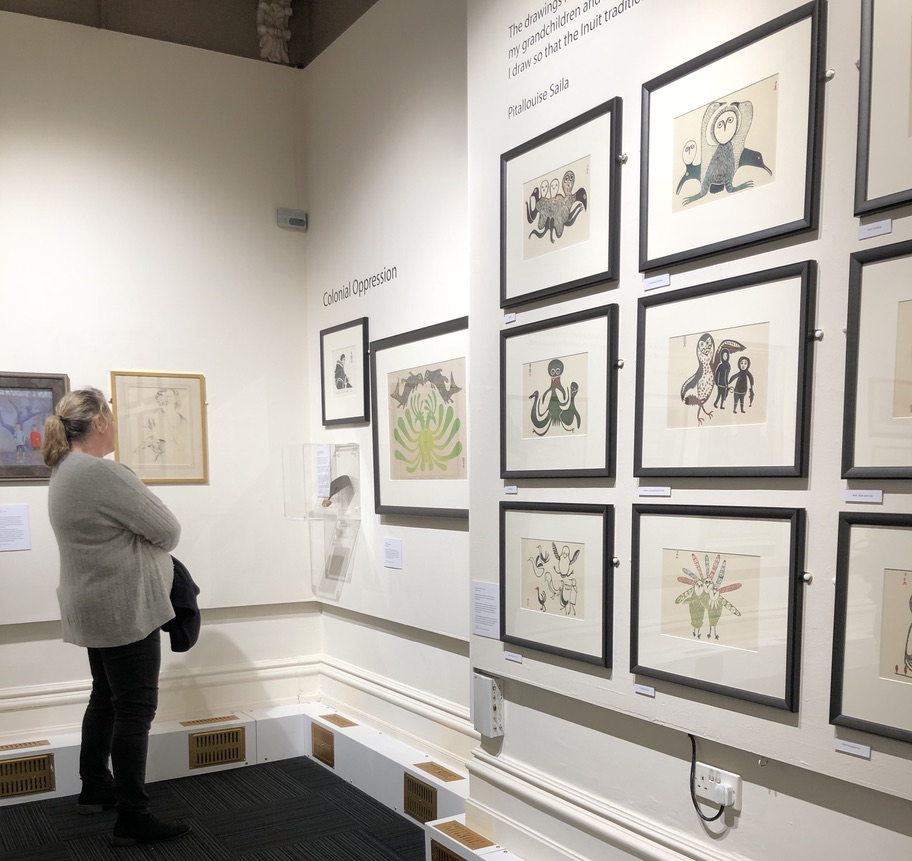 This is a unique chance to see these works and the last chance to see many of then here in Derbyshire.
Please note: images were taken prior to the current government restrictions.
Buxton Museum & Art Gallery, Terrace Road, Buxton, SK17 6DA
T: 01629. 533540
derbyshire.gov.uk/leisure/buxton_museum
Did You Enjoy This?
You might like our regular newsletter. We put all the best events, cultural highlights and offers from Buxton and the Peak District in your inbox every fortnight.
This information will only be used to send you this newsletter. It is stored in Mailchimp.