Prime Minister Boris Johnson has outlined plans to ease lockdown restrictions for England, in a statement in the House of Commons. In his four stage 'roadmap', life could be 'back to normal by June and he laid out the plan for the months ahead.
The vaccination programme now hopes to offer priority in groups 5 – 9 by end of April and every adult over 18 years old will be offered a first dose by end of July.
Read the full document on the UK government website here.
Rules in England will be lifted in four stages and four conditions must be met at each stage:
Vaccinations – programme is going to plan
Evidence – vaccines reduce deaths and hospitalisations
Infections – rates do not risk a hospitalisations
New variants – do no change the risk of lifting restrictions
Stages of easing lockdown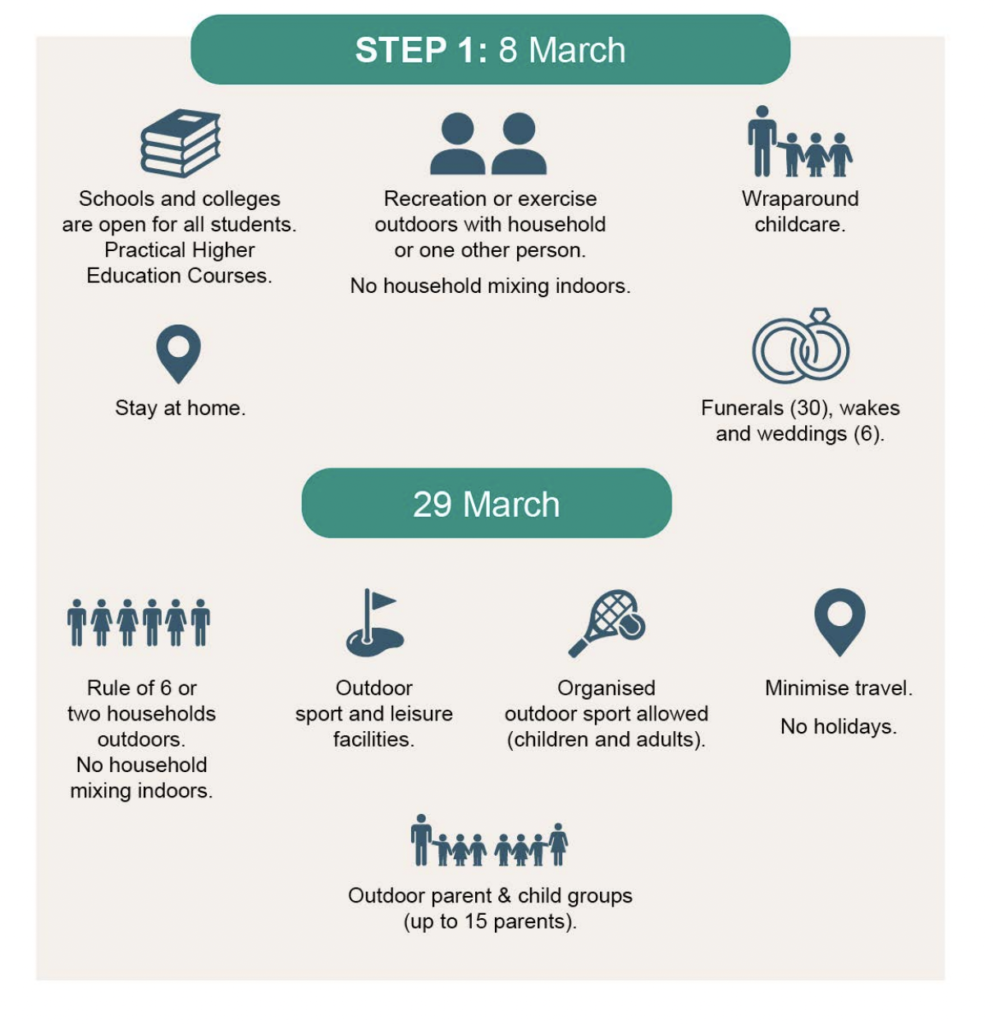 Boris Johnson said in his statement, "threat remains substantial but we able to take these steps and announce this roadmap because of the resolve of British public and the huge success of the vaccination programme".
"This roadmap should be cautious but irreversible."
Did You Enjoy This?
You might like our regular newsletter. We put all the best events, cultural highlights and offers from Buxton and the Peak District in your inbox every fortnight.
This information will only be used to send you this newsletter. It is stored in Mailchimp.