The MacKenzie trail at Cavendish Golf Club in Buxton
The Cavendish Golf Club in Buxton is home to one of the best golf courses in the country – designed in 1925 by world renowned golf course architect Alister Mackenzie. He went on to design some of the most famous golf courses in the world including The Augusta National in Georgia, USA, Cypress Point and Royal Melbourne, becoming the most celebrated golf course architect in the world, with over 100 courses to his name over 27 years.
Increasingly, the club often receives enquiries from golfers looking for other MacKenzie courses they could play whilst in the area; in response the club created The Cavendish MacKenzie Trail, a selection of nine North-Midland, MacKenzie designed courses all within easy reach of the Cavendish Golf Club.
The MacKenzie trail offers four courses within 20 miles of Buxton, two more within 40 miles and three more within 60 miles. There are many MacKenzie courses just a few miles further on, including Alwoodley GC, MacKenzie's home club, around 66 miles distance. The courses selected on the trail display the mastery of MacKenzie.
Whether you're a regular golfer looking for a new challenge, or want to learn to play golf, Cavendish offers superb greens and fairways set in the magnificent Peak District countryside. And the club can provide you with all the details of the Trail should you wish to embark on this challenge!
A handy Record Card is provided to mark-off the dates each course is played. An elegant Certificate is awarded when all nine courses have been played.
Playing a single MacKenzie course is a joy but having easy access to play NINE MacKenzie-designed courses is something quite unique. The courses selected display the mastery of MacKenzie when presented with sites of great topographical variety. Opened over a period of 16 years, they include one of his earliest designs (little altered over 100 years) and also the last English course designed by him. The courses incorporate varied terrain including tranquil heathland, level parkland, undulating hillside and moorland plateau.
There are a small number of golfers who have managed to play every MacKenzie course, although more are committed to achieving this goal. The 'Cavendish MacKenzie Trail' provides a great starting point for this ambition!
The Cavendish course also offers an abundance of wildlife to see such as buzzards, sparrow hawk, kestrel, deer and hare and there are stunning views of the surrounding Peak District in every direction.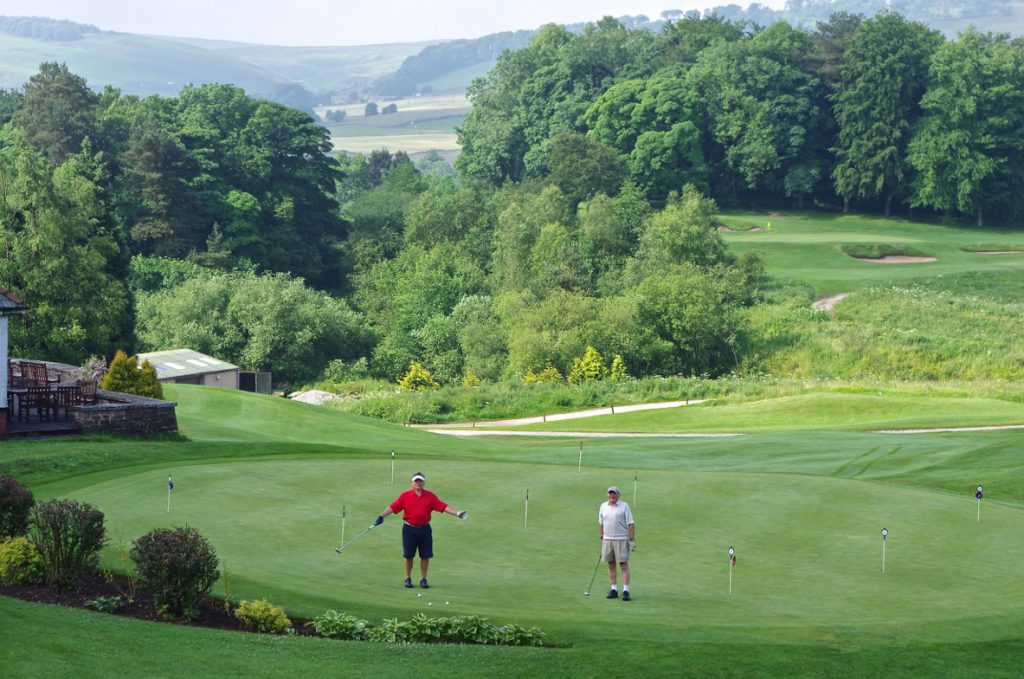 Staying in Buxton
Buxton has some excellent hotels, guest houses and restaurants and special 'Cavendish MacKenzie Trail' offers are available subject to availability and on direct application to the following hotels:
Best Western Lee Wood Hotel (4*) 42 bedroom family run hotel, just 5 mins from Cavendish.
Old Hall Hotel (3*) 43 bed and the oldest hotel in England, just 5 mins from Cavendish.
To find out more about The Cavendish Golf Club and The Cavendish MacKenzie Trail, go to www.cavendishgolfclub.com
or you can follow them on social media:
Facebook: www.facebook.com/CavGC
Twitter: @CavGC
---
Cavendish Golf Club, Watford Road, Buxton, SK17 6XF
Tel: 01298. 79708
Did You Enjoy This?
You might like our regular newsletter. We put all the best events, cultural highlights and offers from Buxton and the Peak District in your inbox every fortnight.
This information will only be used to send you this newsletter. It is stored in Mailchimp.