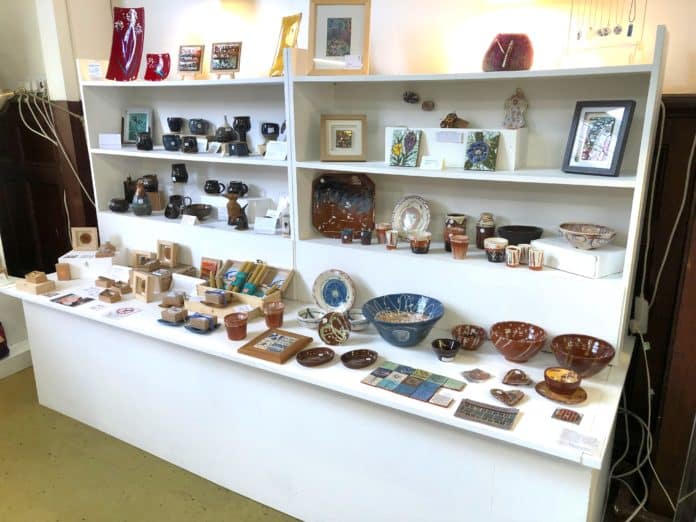 The summer has seen a welcome return of the familiar summer buzz at The Green Man Gallery with three major exhibitions and a packed programme of music, comedy, theatre and more during the festival season and beyond.
"We've pulled out all the stops to make sure the summer goes with a swing," says Events Manager, Caroline Small. "There's still so much uncertainty but I'm confident that we have really good systems in place to cover any eventuality."
New major exhibitions
The Buxton Spa Art Prize exhibition, now on its seventh year, made a welcome return to the gallery, with over 100 entries from all ages. The competition aims to raise the profile of artists and their work and further enhance Buxton as a centre for culture and arts, was sorely missed in 2020 when it was forced to cancel due to the pandemic.
The exhibition which ran until 25th July and proved to be a big hit with the public with work featuring many iconic Buxton scenes and famous landmarks.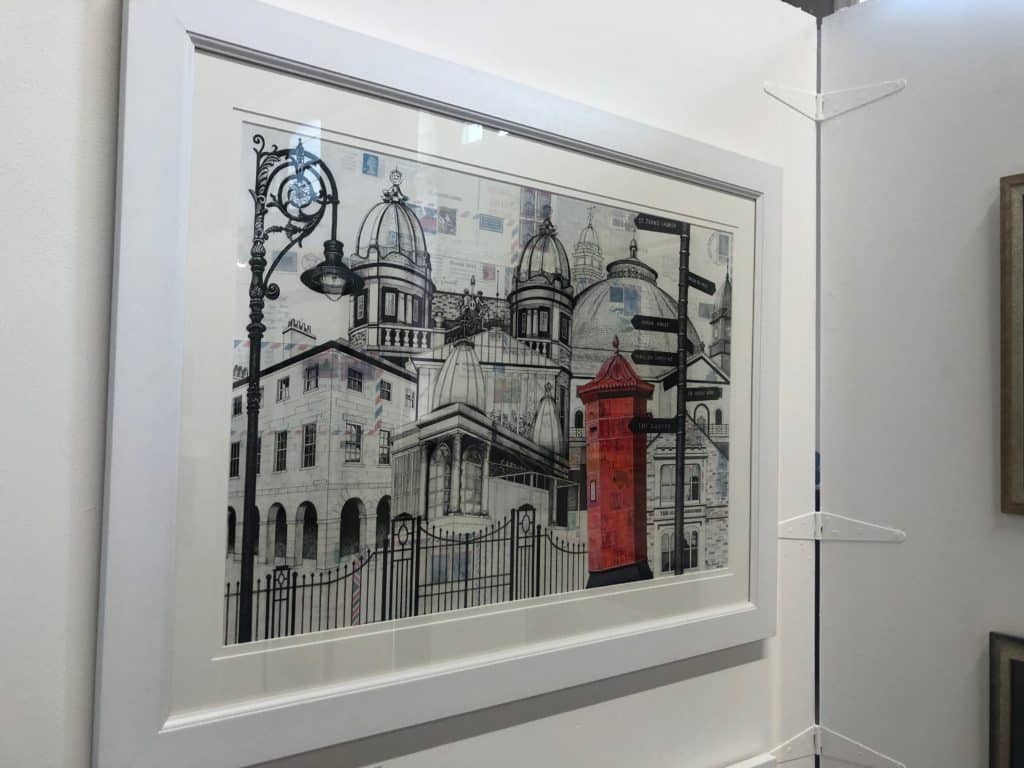 In the first-floor galleries (open for the first time since lockdown in March 2020) you can now visit The Green Man Gallery Resident Artists' exhibition 'Where Are We Now', a joint exhibition with Buxton Fringe, this is a celebration of the artists artwork and inspirations. A vibrant exhibition of paintings, drawings, print-making, mixed media, photography, mosaics, ceramics and textiles.
"The pandemic has caused many of us to pause, reflect and take stock" says Caroline, "This show is a celebration of their art and inspirations which also explores the stories, processes and techniques behind the art." On until 31st August 2021.
Joining the Resident Artists on the first floor is a very special art work by guest artist, Amanda Cirillo. Aquae Arnemetiae: Past, Present and Imperfect Future is a large, four-panelled painting depicting the story of Buxton's mineral spring, from myth, through history and into an imagined future. "Amanda entered the painting for our open exhibition and we were so impressed that we felt it deserved to be seen more widely at a time when Buxton attracts so many visitors."
New exhibition celebrates 100 years of ladies climbing club
For something completely different, the gallery is currently home to a visiting exhibition celebrating The UK's only national rock-climbing club for women. As part of their centenary celebrations, the club has created a new website and holding an exhibition in three locations (one of which at the Green Man) to celebrate this milestone and tell the story of the club.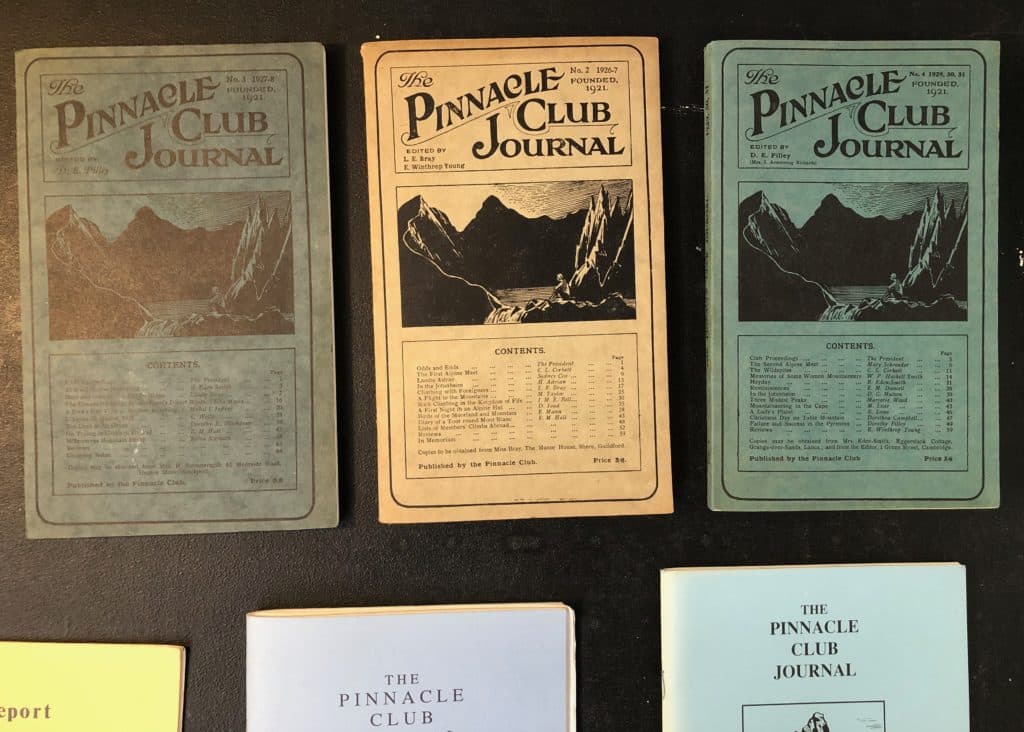 The Pinnacle Club founded in 1921 with over 160 active members has a fascinating history – and they share this for the first time with art work from members, photography and archive materials.
"As a gallery on the doorstep of one of the best climbing areas in the UK, we're delighted to help Pinnacle celebrate this milestone." On until 28th August.
Can you help to support the arts in Buxton?
If you love arts, culture and creativity, The Green Man Gallery needs you! As a not-for-profit organisation with no paid staff, the gallery relies on an energetic team of local volunteers to provide this unique creative resource at the heart of town. At this exceptionally busy time of year, they need of extra volunteers to help with the seven-day opening and for evening performances.
Fringe show volunteers help Caroline to manage front-of-house and get to see the whole performance for free.  Day time volunteers are needed for morning or afternoon shifts, working alongside a Resident Artists who will show you the ropes.
"It's a vibrant place to be in festival time with a diverse range of visitors and some great conversations." Even if you can only offer half a day or half an evening you will be welcomed warmly at this friendly venue. Please contact Caroline on [email protected] if you'd like to help.
Own original art! You can support the future of the gallery by buying something, however small, from the wide range of original work including prints and cards.
Customers can spread the cost of more expensive items through its Buy Art payment scheme, or if you only have pennies to spare, throw them in the donations jar and help the artists keep the lights on for another year.
Opening times (during the festival) are every day, 10.30am – 5.30pm. From 25th July 2021, open every day except Thursday, 10.30am to 4.30pm.
Entry is free and there's no need to book. Full wheelchair access to ground floor. Limited parking off Hardwick Square South.
The Green Man Gallery, Hardwick Hall, Buxton
T: 01298 937375
Did You Enjoy This?
You might like our regular newsletter. We put all the best events, cultural highlights and offers from Buxton and the Peak District in your inbox every fortnight.
This information will only be used to send you this newsletter. It is stored in Mailchimp.