On Boxing Day Christmas 2014, Buxton as well as Derbyshire and much of the north experienced a sudden snow storm in the afternoon, having had a relatively snow free winter up until that point. The snow started and didn't stop, it just kept on snowing – and within a matter of hours, the Cat and Fiddle was closed, the A6 looked precariously close to closing and there was a good foot of snow on the ground, transforming Buxton into a winter wonderland.
Leek based photographer Anna Phillips was in town visiting her family for the annual Boxing Day buffet that day and by tea-time the Leek road was closed and it was obvious she wasn't going to make it home. Getting on for almost midnight, Anna saw the freshly laid snow and decided to head out with her partner Ed, her parents' dog and her camera.
This is what she captured:
Turners Memorial and Cavendish Shopping Arcade, captured from The Slopes
Buxton Opera House and the entrance to the Pavilion Gardens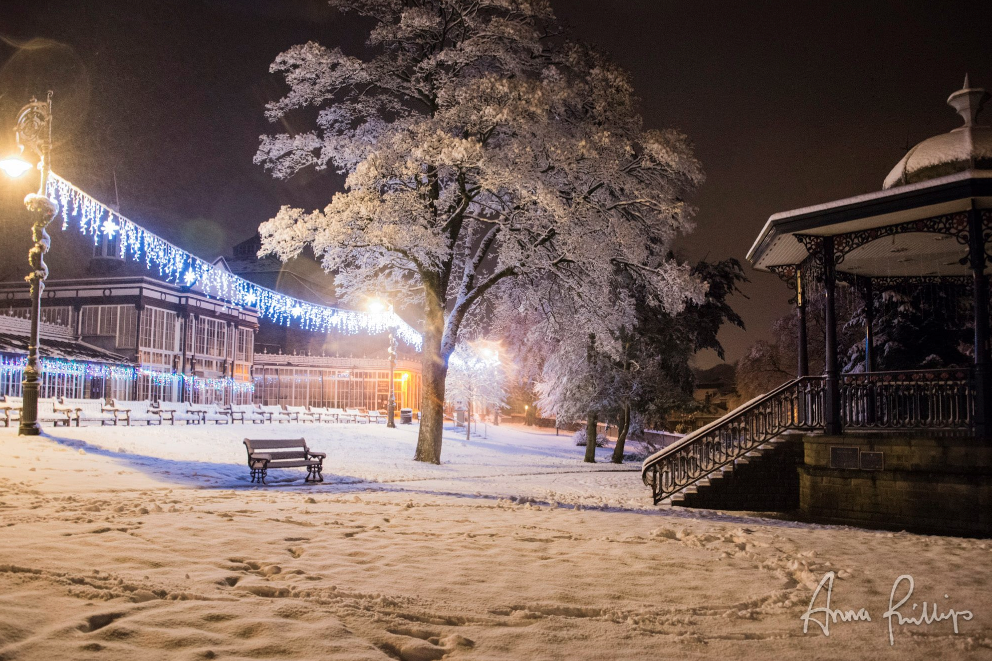 Pavilion Gardens bandstand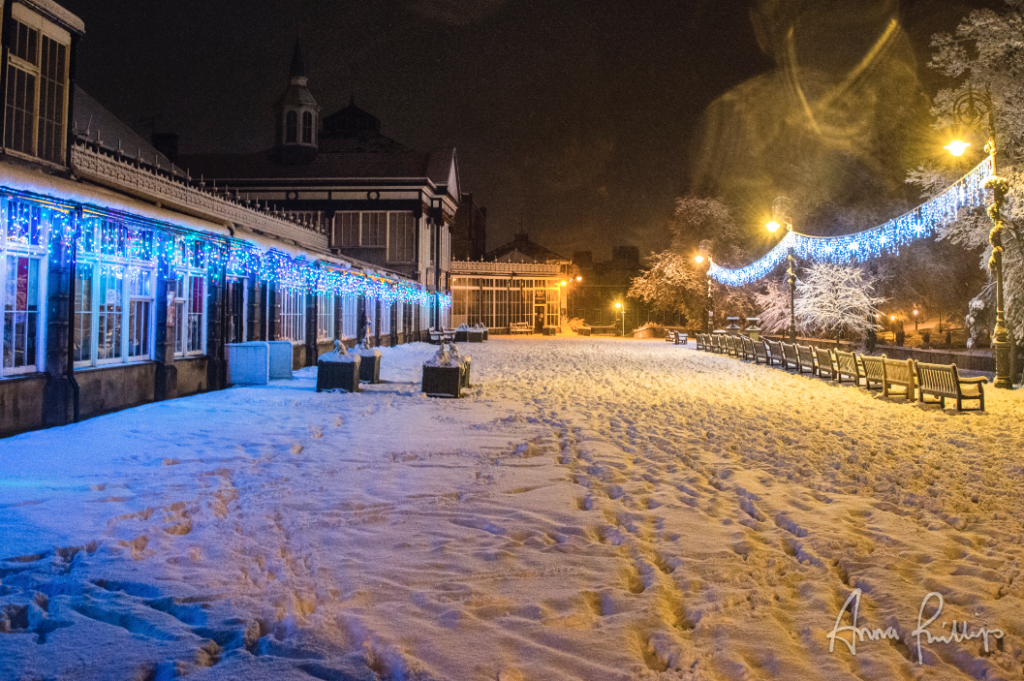 Pavilion Gardens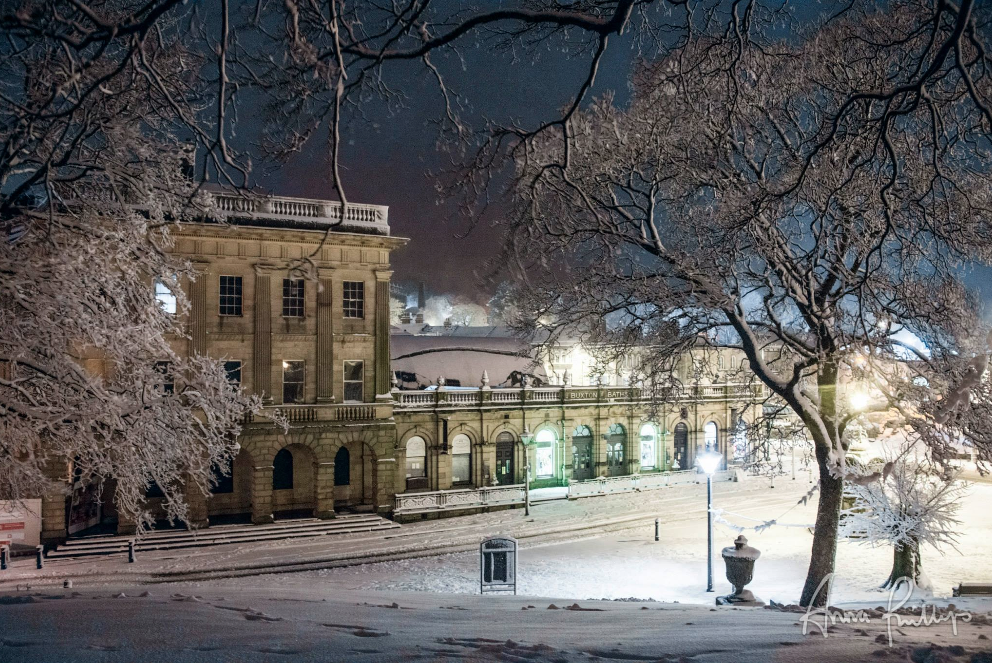 The Crescent and Cavendish Shopping Arcade
Broadwalk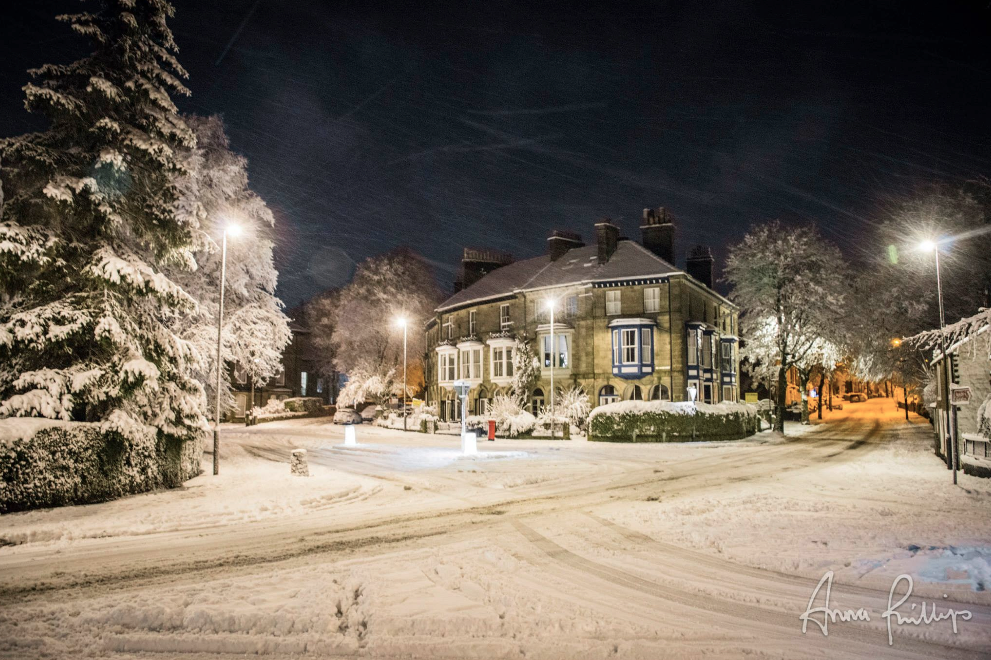 Looking towards West Road and Burlington Road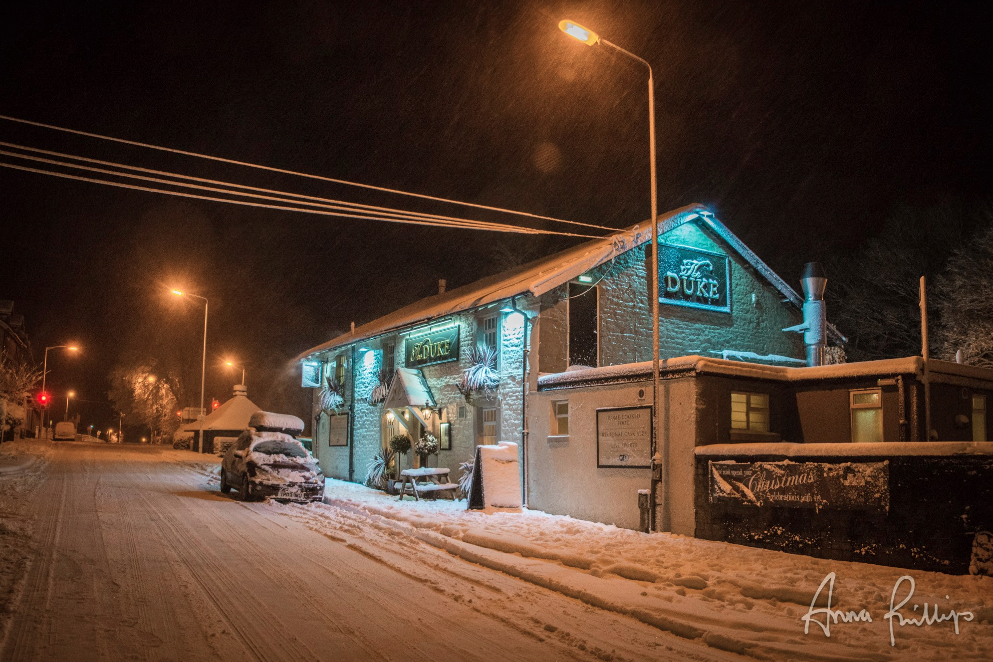 The Duke, Burbage
---
We were mesmerised by the image of Buxton Opera House when it first emerged online all those months ago, so, given we're heading into winter once again, we thought we'd share her fantastic work with our readers. The cards would be ideal as Christmas cards and the prints would make a beautiful gift:
Prints: 9″x 6″ – £8, 12″ x 8″ – £10, 15″ x 10″ – £14 / with frames: 9″ x 6″ – £35, 12″ x 8″ – £45, 15″ x 10″ – £55
Horizontal Folded Christmas Cards: With image of your choice, A5 – £2.50 each or £2 each when purchasing 3 cards or more, A6 – £2 each or £1.50 each when purchasing 3 cards or more
Did You Enjoy This?
You might like our regular newsletter. We put all the best events, cultural highlights and offers from Buxton and the Peak District in your inbox every fortnight.
This information will only be used to send you this newsletter. It is stored in Mailchimp.