Think you know Buxton? There seems to be a few amazing places that some of the locals don't even know about. Here are twelve of our favourites:
1 The Discount Centre
The Discount Centre on Market Street in Higher Buxton is probably the town's number 1 best kept secret. The existence of this Aladdin's Cave is known only to residents and you may have to live in Buxton for a while before you even hear about it, given its secluded entrance. Going strong for decades, there's seemingly nothing this place doesn't sell and as you wander down its hallowed aisles, you'll probably discover stuff you didn't even know you wanted. "The Discount" harks from an age when thrift shops were not that common. In these lean times, the establishment has several competitors in the town but this is the original and the biggest and the best. The friendly bazaar has been a lifeline to the community in pandemic times, permitted to stay open as it sells food; at a discounted price, of course.
2 Fitzgerald's
The continuous queue for Greggs on Spring Gardens is perplexing given that just a stone's throw away is Fitzgerald's, a bakery whose homemade pasties and sausage rolls have attained legendary status. Their selection of cakes would put Mary Berry in a tizz. The bakery is partly a café so you can gaze at some of Buxton's famous architecture whilst noshing on your pastries. Fitzgerald's is just one of a handful of independent retailers on Spring Gardens; survivors of globalisation along with nearby Potters and Hargreaves; independent shops that more accurately reflect Buxton's unique character.  Those who endeavour to leave their Greggs comfort zone to sample Fitzgerald's rarely go back, and don't have to queue for as long to get it.
3 Corbar Woods
Frequently losing out to tourist magnet Poole's Cavern and Buxton Country Park, aka Grinlow Woods, the leafy trails of Corbar are less trodden and arguably prettier. The summit of its labyrinth-like network of paths is an immense wooden cross which can be seen from almost anywhere in Buxton so if you're not sure where to go, just head towards that. A stroll through one of the town's most handsome and historic suburbs is rewarded by Corbar's curious wooded hollows and hills. In April/May, a section of the woods is festooned with bluebells; a truly wondrous natural spectacle that cannot fail to impress. Please be careful to not to trample the area, even when the flowers are not in season, and it will remain thus.
4 Lightwood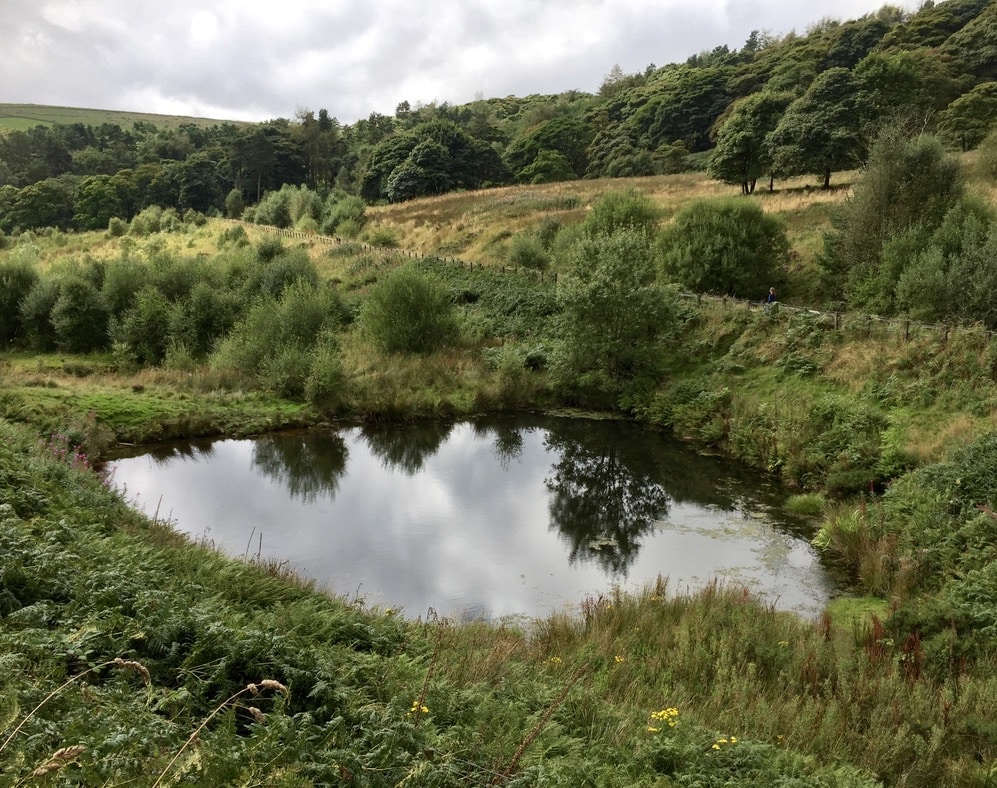 Not a million miles away from Corbar Woods is an equally lovely meander around what was once a reservoir, now replaced by a series of ponds that have become home to some remarkable wildlife, including herons, owls, hares, toads, damselflies and even the occasional lizard. Spotting one of these amazing creatures is a matter of both season and luck. A source of Buxton's famous water, owners Nestle has wisely decided to preserve this beautiful corner of Buxton as much as possible and locals take the opportunity to navigate the circuit of waterways, oft accompanied by a four-legged friend. If you're feeling adventurous and have the time, you could combine your walk with the previous entry: Corbar Woods and Lightwood are connected via a somewhat boggy trail across the moors at the top.
5 Tikka Villa
It's not easy to get a decent Indian takeaway in Bucko but many have defected to the unassuming Tikka Villa on Fairfield Road. After putting the place through its paces a few times, the food has been consistently stunning and inventive, and delivery is usually quick. You barely get time to change into your stretch pants before the doorbell rings. The online reviews concur. Everyone has their own favourite takeaway, of course, but the rep of this particular flavour mill seems to have grown steadily through word-of-mouth, which is always a good sign. The only mystery is how exactly this wizardry is being created. We can only assume someone behind that modest façade knows what they're doing. We love the veggie Madras and even the poppadoms and samosas are a cut above.
6 Green Fairfield
This borough of Fairfield earned its name from being naturally beautiful. It can be difficult to see beyond the urban spread and industrial estate nowadays but a green space still exists. At the summit sits the Bronze Age burial mound of Fairfield Low, more traditionally known as Skeleton Wood or Skellybob Wood. The name comes from the human skeleton unearthed by local man Micah Salt in 1896, on Halloween, no less, now cared for by the local museum. Sadly, there's no public access but you can still explore the fields and dales that orbit this wooded crown and ponder its enigma. For local residents, Green Fairfield offers a chance for some fresh air and to feel like they actually live on the edge of the Peak District.
7 The Arches Artisan Market and Bar
A commercial establishment slightly off the beaten track, the Arches is home to shops, a funky bar and even a barber. A former 19th century cornmill, the arched interior lends itself well to a variety of commodities as unique as the place itself. Opening just a few years ago, many vendors have already come and gone but it is the bar itself that has become increasingly popular in recent times with tourists and locals alike discovering a quirky destination for coffee and cake or even a weekend cocktail. The Tower events space has just recently opened too, a nice spot for a special occasion you can hire out. As Buxton bars go, this one seems to have a little extra pizazz.
8 Pig and Pepper
A small establishment on the High Street is actually an inconspicuous front for an award-winning artisan bakery. A husband and wife team from London relocated to Buxton a few years ago to embark in an adventure in experimental baking, their most notorious creation being the Croissage; a cross between a croissant and a sausage roll. The trick is catching the opening times which are currently Tuesday, Friday and Saturday, 9am to 2.30pm but if you're bored of the usual baked products and really want to try something new, you should persevere. They occasionally have classes too so you can pimp your own bread and cakes. Pig and Pepper is one of many independent businesses in Higher Buxton and it's well worth diverting from the usual tourist trail.
9 The Old Macc Road
Most people know there is a road from Buxton to the nearby town of Macclesfield but lesser known is its disused counterpart. Running from the top of the borough of Burbage, the rock-strewn trail only suits hardy pedestrians and will take you all the way up to the Cat and Fiddle Inn, now owned by the Macclesfield Forest Gin Distillery or down into the Goyt Valley. The trail leads out of the suburbs of Buxton and onto tranquil moorland. There are remains of civilisation along the way, including Buxton's abandoned coal-mining industry. As you brave the gradual incline, spare a thought for the Victorians who used to push patients all the way up to the Cat and Fiddle in a contraption called the bath chair.
10 Lismore Field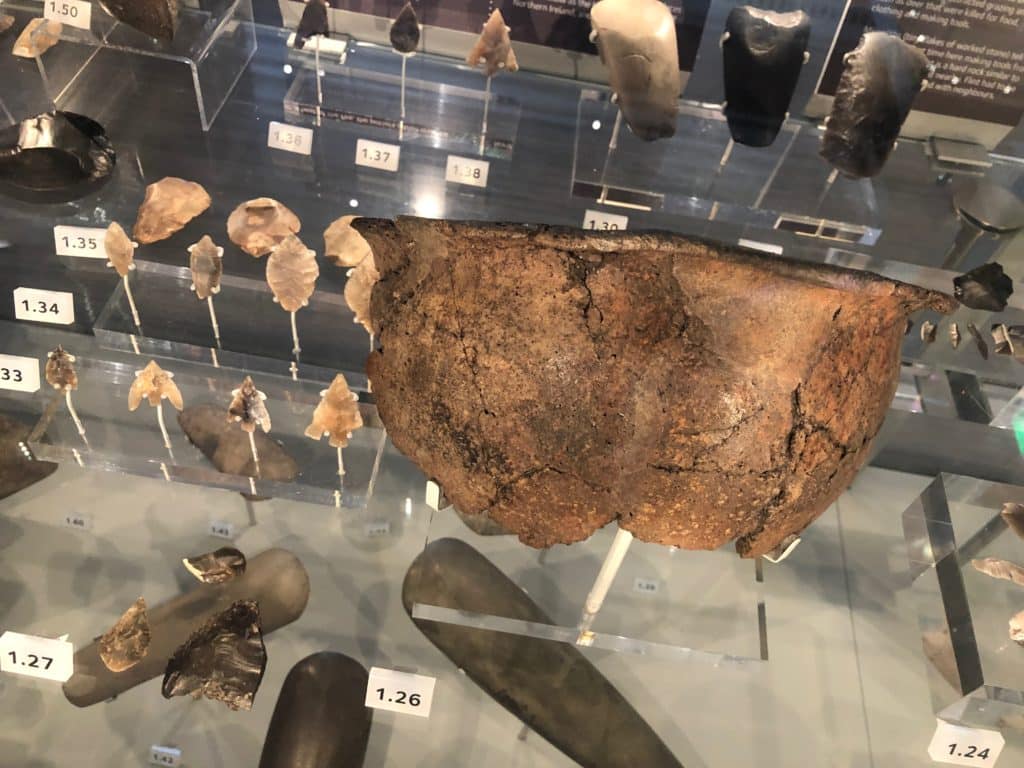 An unremarkable field in the middle of suburban Buxton gives no indiction whatsoever of its historic significance. Remains of buildings 6,000 years old and artefacts even older indicate this is the site of the town's first human settlement. One of the pots found is on display at the local museum and is not just the oldest piece of pottery in the area but in the whole country. Evidence suggests these ancient Buxtonians were farmers, doubtlessly drawn to the limestone hills and their natural thermal waters like many generations after them. Beyond the archaeology, we can only gaze around this bare field and speculate on who these people were and what life was like for them.
11 Gingers, Fairfield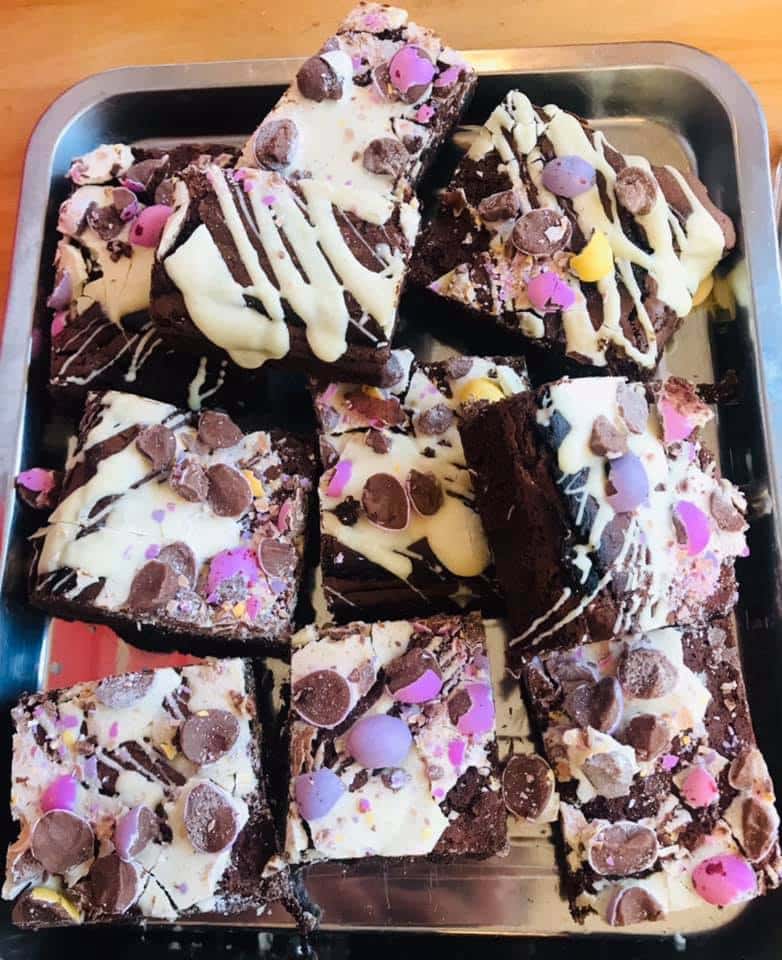 Located on Bench Road in Fairfield, Gingers has become a bit of a local institution, earning a top notch reputation for their great takeaway breakfasts, sandwiches and homemade cakes alike. Loyal customers beat a path there in the mornings for breakfast baps to feed their hungry bellies and if needs be, a Full English. The coffee is decent too serving Tchibo. The Mini Egg Triple Chocolate Brownie was amazing, actually any of the cakes are. Easily missed being tucked away from the town centre and you might be wise to be preorder for breakfast by calling ahead.
12 The Closet
Bringing some colour and style to Buxton's High Street, and everyone's lives, The Closet began life in 2019 when two local girls started selling hats and scarves on the market with just £100 to invest. Riding a wave of local support, they have established the most fun shop in town, selling vintage and retro clothing, as well as handbags, jewellery and wigs. Nothing is bought online, each item is literally handpicked. The ethos of The Closet is inclusivity, Abi and Beth want their shop to be a safe place for everyone to enjoy.
Did You Enjoy This?
You might like our regular newsletter. We put all the best events, cultural highlights and offers from Buxton and the Peak District in your inbox every fortnight.
This information will only be used to send you this newsletter. It is stored in Mailchimp.