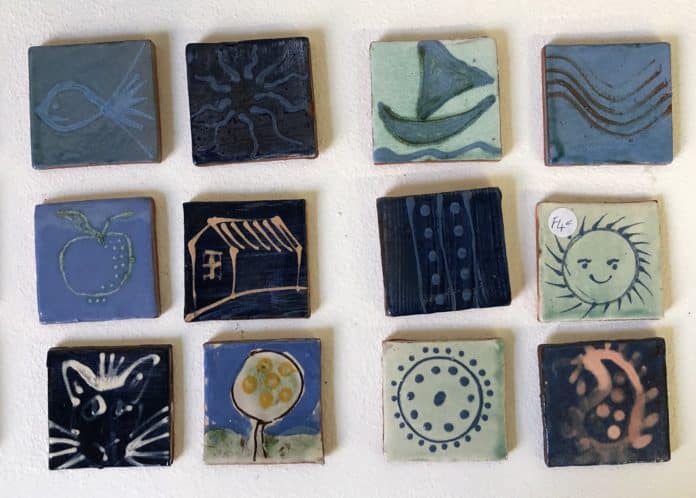 The Green Man Gallery opened its doors again on Friday 16th April with new exhibitions and the same warm welcome from its artists and volunteers. This friendly, independent gallery and arts centre, situated behind Buxton Museum, hosts extensive exhibitions of work by its resident and guest artists, and a vibrant programme of workshops, courses, performances and other arts events.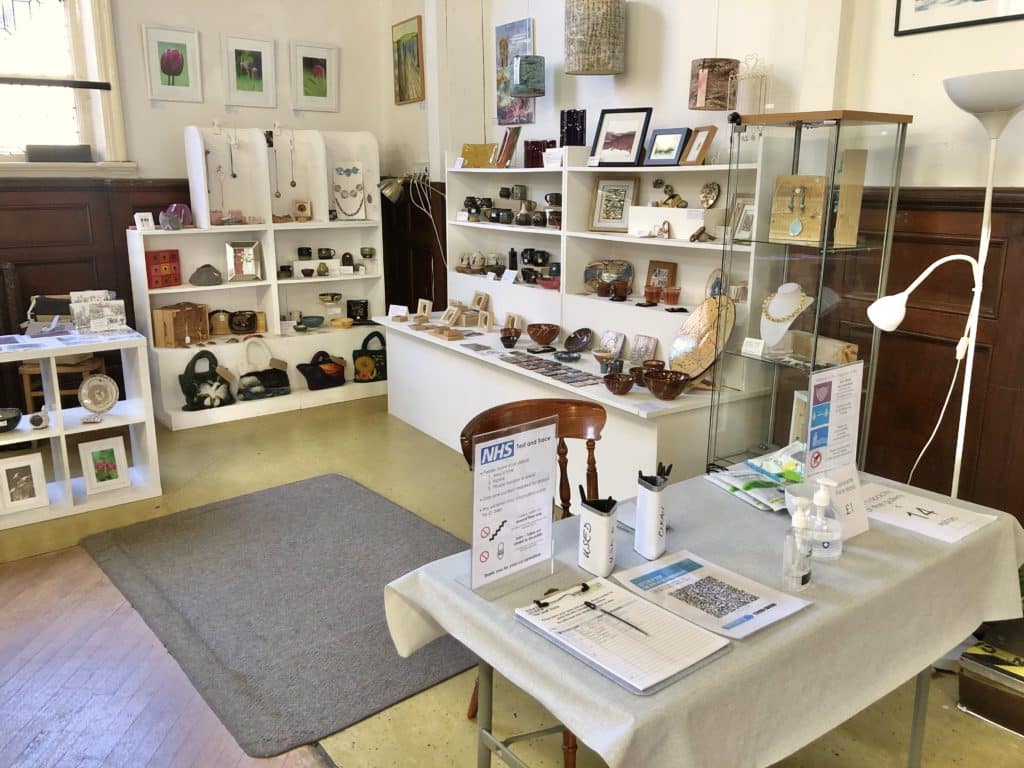 Although its income has been greatly reduced during the pandemic, The Green Man has survived thanks to the government's lockdown grants. "We have come through because the management of the gallery is all done on a voluntary basis," says Events Manager, Caroline Small. The regular small grants have covered running costs and will support the gallery while it re-builds its regular income.
What can visitors expect?
"In April we will just be open for the exhibition and sale of art," says Caroline. "As Covid restrictions are gradually lifted, we will start to host the other events which make the gallery such a lively and inspiring place to visit."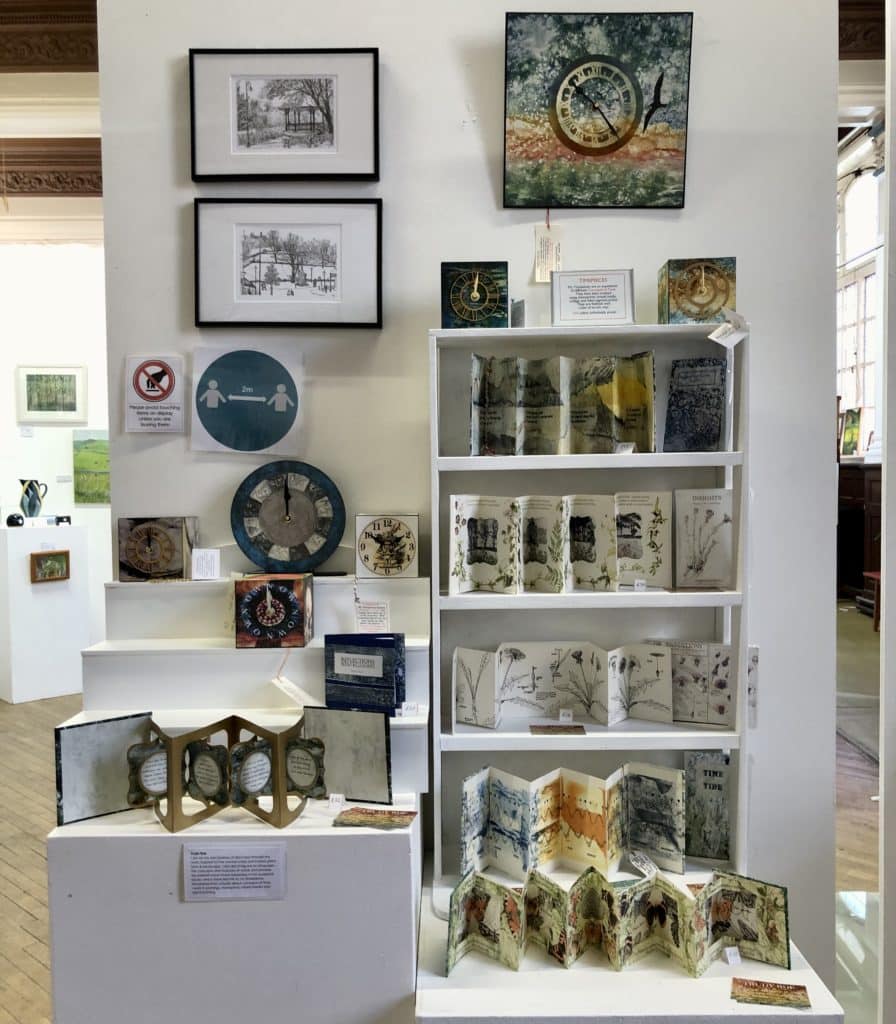 Entry remains free and visitors do not need to pre-book. Visitor numbers are being monitored to avoid overcrowding and enable social distancing so everyone can enjoy the gallery space safely.
Spring clean for a new season
The gallery has a had an extensive spring clean and visitors can be assured that the covid-safe measures introduced in 2020 will still be in place. "We are members of the VisitEngland 'Good to Go' scheme," says Caroline. This industry standard mark lets people know a business is safe to visit and the gallery team are committed to creating an environment where visitors feel comfortable and relaxed.
During April, the huge Ground Floor Gallery will be fully open on Fridays, Saturdays and Sundays, and the artists are working towards re-opening the upper floors in May to coincide with the first major exhibition of the year.
May Gathering
Usually known as the Spring Gathering, the annual open exhibition at The Green Man has been moved from April to May. Now in its seventh year, the event showcases a huge variety of work by artists and makers from across our region and regularly displays over 80 original items pieces including paintings, mixed media, photography, ceramics, sculpture and textiles. "It's a fascinating snapshot of our incredibly creative region," says Caroline. After the 2020 Spring Gathering had to take place only online, the gallery team is looking forward to hosting this year's exhibition 'live' on the ground and first floors throughout May. Entry is free and most of the work will be for sale.
Frames 4 Art Pop-Up Shop
Opening in May in the gallery's Workshop Room is the Frames 4 Art Pop-Up Shop, an invaluable service for artists and anyone with something to frame. Order and collect custom-made frames or buy ready-made ones along with canvases in various sizes. Framer extraordinaire Alan Wallace, will be running the shop every other Friday morning, starting on 7th May.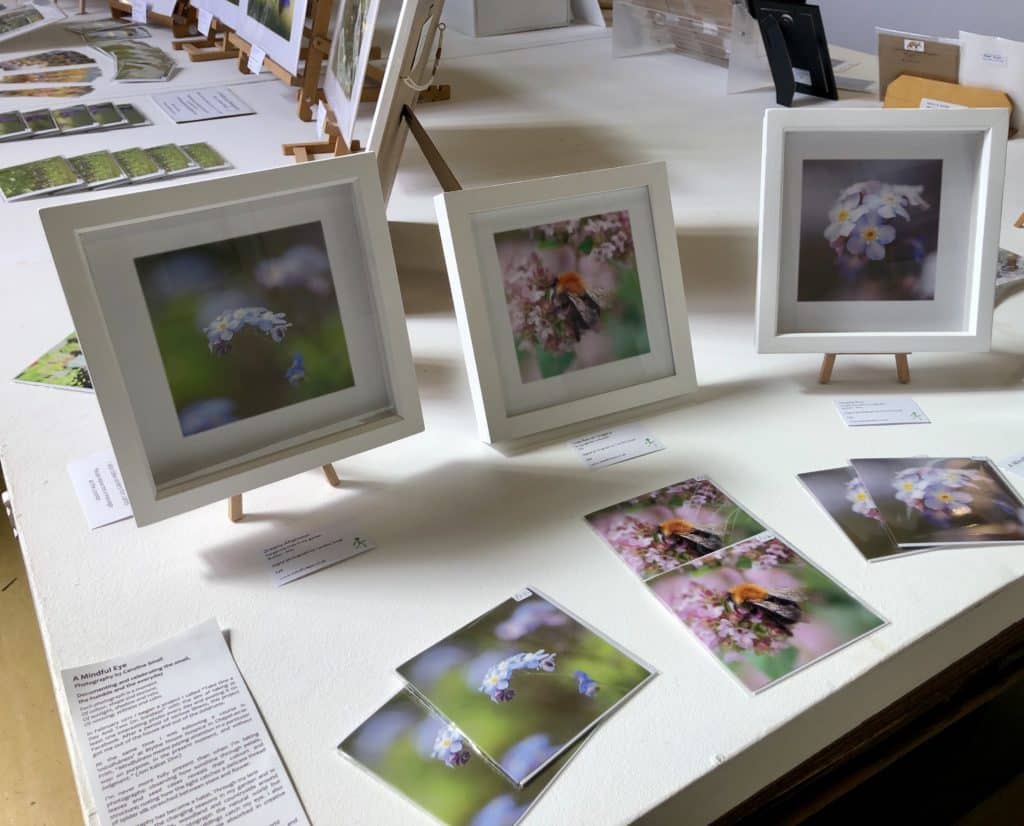 New directions
The past year has presented many challenges to everyone involved with The Green Man and some of the resident artists have decided to move on and pursue other projects. For others, the lockdown has been a time to explore and experiment with new ideas and some fascinating work is emerging.
Painter Geoff Chilton usually takes inspiration for his expressive landscapes 'in the field' but restrictions on travel have made this more difficult. Instead, he has returned to his sketchbooks from previous travels resulting in a stunning series based on Bolton Abbey in Yorkshire, and a collection of experimental semi-abstract images based on his photographs of the Vatnajokull glacier in Iceland.
Once restrictions allow, Geoff will be running courses and workshops in painting and drawing, and as one half of Earth Pig Pottery, one-to-one tuition in the ceramics studio.
Mosaic artist, Jo Spencer, is experimenting with 3D mosaic forms and has been busy throughout lockdown with commissions. These include a large wall-mounted piece funded by the Friends of Buxton Station. Jo's stunning mosaic is a celebration of bees and the flowers they visit and is due to be unveiled at the station in late spring.
Known for her large, vibrant and distinctive oil paintings, Mara Edwards has continued to create art through difficult times. Some of her newer pieces show a subtle change to a lighter colour palette, still with the same attention to detail and fascination for communicating through paint.
A fractured wrist forced Caroline Small to take a break from photography and she has spent the last few months experimenting with yarn on ideas which have been "on the back-burner" for many years.  
Return of popular summer events at the gallery
All being well, the next few months will see the gradual return of some of the gallery's most popular summer events. Funny Wonders will run Flowerpot People workshops in late May; the Buxton Spa Art Prize Exhibition will fill the ground floor gallery from late June and in July there will be live performances again as part of Buxton Festival Fringe. "We have a provisional programme of music, comedy, spoken word and small-scale theatre," says Caroline, "and our fingers are crossed that these will all go ahead as planned." Tickets are due to go on sale at the gallery on 1st June. Audience capacity is likely to be reduced by 50% so book early!
Shop local and support the arts – or spread the cost of larger purchases
Along with all of Buxton's independent shops and businesses, The Green Man needs your support to survive the impact of the pandemic. You can do this by buying something – however small – from the wide range of original work on offer.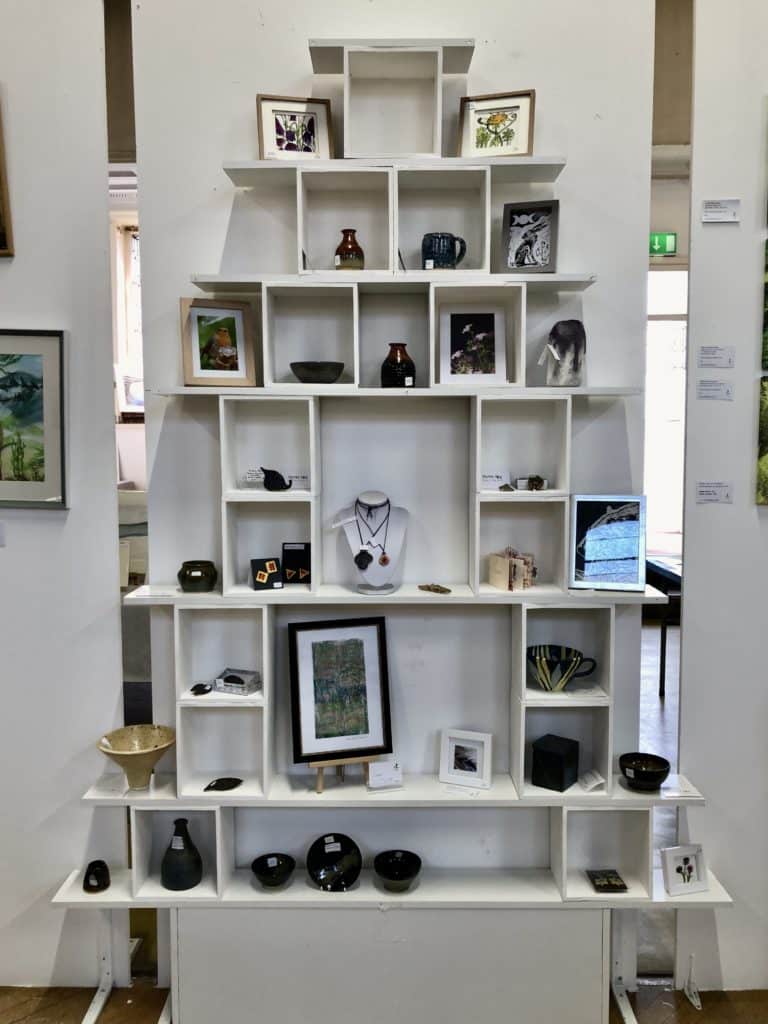 The gallery stocks hundreds of cards which you won't find anywhere else and an excellent range of prints if your funds won't stretch to an original art work. The 'Buy Art' scheme at The Green Man allows customers to spread the cost of more expensive items or of you only have pennies to spare, throw them in the Donations Jar and help the artists keep the lights on for another year.
Opening times will be Friday, Saturday and Sunday from 10.30am to 4.30pm. Check website for opening times in May and June. Entry is free; no need to book.
Full wheelchair access to ground floor. Limited parking off Hardwick Square South.
The Green Man Gallery, Hardwick Hall, Buxton
T: 01298 937375