Last weekend saw the first open-air music festival in Buxton for decades. We sent an intrepid reporter along to see if it was any good and given a day to recover, write about it:
My dad tells me Buxton had music festivals back in the sixties and regales me with a tale about seeing Rod Stewart perform at High Edge Raceway. Fast forward five decades into the more picturesque setting of the Pavilion Gardens, my own generation is treated to a music festival, sans Rod.
So what's an outdoor Summer festival in Buxton like? Well, it being Summer and it being Buxton, of course, it rained! At least for parts of the first day on Saturday. Did anyone care? No. With characteristic defiance, Buxtonians just gave two fingers to the precipitation and carried on anyway. In fact, when I first arrived, I was struck by how happy everyone looked, even though they were already damp and caked in mud. Perhaps it was a collective joy to be crawling out of the shadow of the pandemic and finally do something fun with lots of other people. One of the first sights that greeted my eyes was Darth Vader and several other Star Wars characters trudging through the quagmire. Although the weather was typical, this was clearly not an average day in Buxton.
The devil-may-care attitude was infectious and I soon found myself getting stuck in. The mud actually made it seem a bit more "festivally" like a part of huge cousin Glastonbury had been dropped into town. The Victorian landscapes of the gardens had been temporarily transformed into something unfamiliar and exciting, the usual features masked by tents, stalls, screens, fences and ubiquitous festival feature; the portaloos. Again, perhaps because I had been starved of human contact and live entertainment for a so long, like everyone else, it may have gone to my head and it wasn't long before I had sunk several G&Ts and formed a one-man mosh pit to Sweet Chin Music's rendition of Rage Against the Machine.
Local lads George and Jake and their team have been organising this extravaganza for months and their meticulous planning was apparent, every detail considered from enough beer to enough bins. It wasn't called Eat in the Park for nothing with around twenty different food vendors catering for every diet and whim. They could have called it Drink in the Park or Music in the Park or in the case of one young man, Getting Too Wasted and Getting Escorted Out of the Park. All things considered, I think they made the right choice. The over-enthusiastic youth aside, the atmos was really relaxed and family-friendly. There were older folks who had brought their own chairs and umbrellas and kids and toddlers for whom mud and straw were seemingly the only source of entertainment they required. 
It wasn't perfect. Personally, I would have preferred a few less tribute bands, especially given the abundance of local talent. That said Kazabian absolutely smashed it on Saturday evening and favourite Buxton band The A'UPS delivered what they do best, seemingly setting the scene for the weekend. Sunday began with a more chilled vibe and Elite Elton – The Elton John Experience went down a storm; Oasish soon upped the tempo as the festival drew to a close and whether you're a fan or not, you couldn't help but sing along to 'Wonderwall'; the atmosphere was undoubtedly electric – did it really have to end here?
With two music stages, there could have been a bit more choice and given the VIP tent looked empty for most of the weekend, I probably would have plumbed for a third option, available to all standard ticket holders. Saying that the Buxton Brewery Tent nailed it. Local bands made this their home for the two days and it was perfect for everyone of all ages to enjoy the fun; with squishy beanbags, a decent bar which never seemed to have a massive queue and shelter from drizzle, what more could we want? 
If you were there, you probably have your own opinion on how the event could be improved. Doubtlessly, the organisers themselves are already rubbing their chins and thinking of a refined format for next year. Given this Eat in the Park was a prototype, their efforts were remarkable and the round of applause the organisers got at the end of the weekend was hugely well deserved.
There has been some minor disapproval of this event from a few residents. Fencing off a public park and charging admission to get in seems to form the basis for most of the complaints and it is true that the Duke of Devonshire gifted the land to the people of Buxton 150 years ago (they actually charged admission to the park for most of the year back then). The counter argument is that the local economy needed a boost, Buxton needed a boost and we all needed something to look forward to.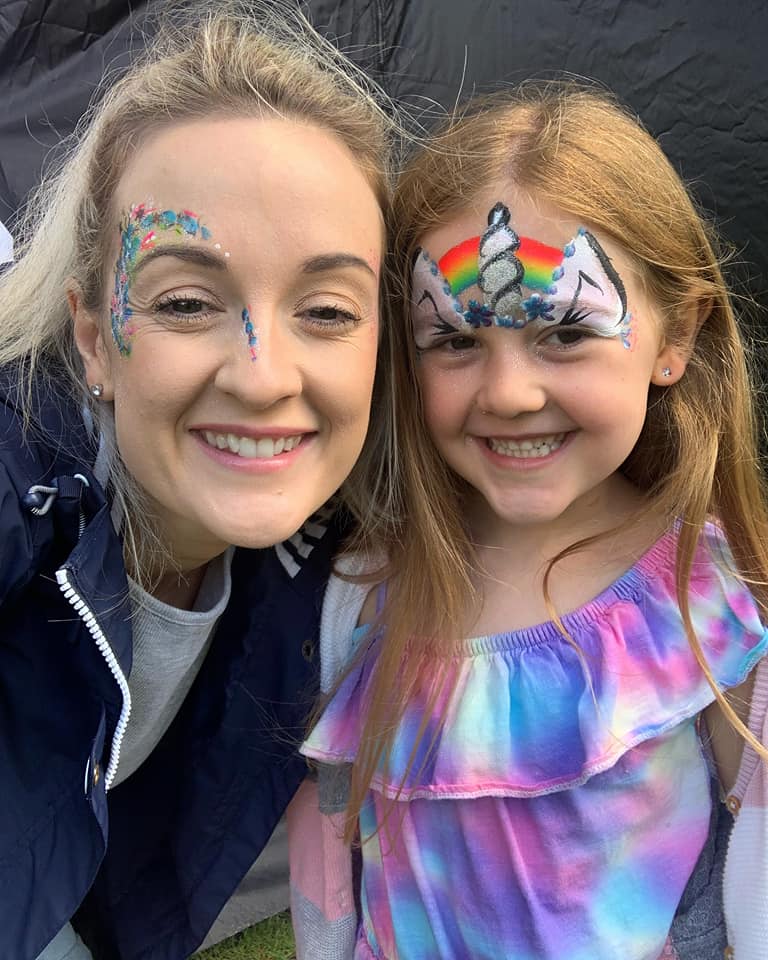 Food, drink and retail vendors at EITP were all local/regional businesses and needed our help to escape the economic vacuum of the pandemic. Another concern was the resident duck population but the festival organisers did address this issue by contacting the RSPB for advice on the wellbeing of our feathered friends. The lake (and all other water areas) where they live was actually fenced off and the ducks looked okay to me, a little confused perhaps, but unperturbed by the Thai Aromatic Duck Wraps being served on the other side of the fence.
Having been back to the Pav G since weekend, the impressive clear up operation is in full force. The grass is already starting recover. EITP will be back next year and seeks to become a staple of the town's annual cultural calendar, along with the Buxton International Festival, the Festival Fringe, the Well Dressing, the Gilbert and Sullivan Festival and Buxton Carnival, the latter of which has been cancelled for two years in a row.
Were you at Eat in the Park this year? Share your photos and stories with us on Facebook!
Next years festival dates have already been announced and will take place 20th & 21st August 2022. We can't wait! You can keep up to date with the latest news on tickets and the line-up at eatinthepark.uk
See you next year!
Ben Jones for Explore Buxton.
Here's some of your images you shared with us from the weekend 😀
Did You Enjoy This?
You might like our regular newsletter. We put all the best events, cultural highlights and offers from Buxton and the Peak District in your inbox every fortnight.
This information will only be used to send you this newsletter. It is stored in Mailchimp.