Poole's Cavern has reopened to visitors! The return of one of Buxton's most popular tourist attractions is a cause for celebration and a sign that Buxton is bouncing back, after a devastating year to for the tourism and leisure industry.
As one of the Peak District's most spectacular and most visited show-caves, the stalactite filled caverns will once be again be illuminated after several months of darkness.
There are, of course, covid-secure measures in place to ensure both staff and visitors continue to be kept safe but it remains the same journey into one of the famous Wonders of the Peak.
It isn't all about the cave; you can take a walk in the adjacent country park where you can follow one of the marked trails to Solomon's Temple viewpoint at 1400 feet above sea level with superb views across the Peak District. Can you find all the wooden sculptures along the way?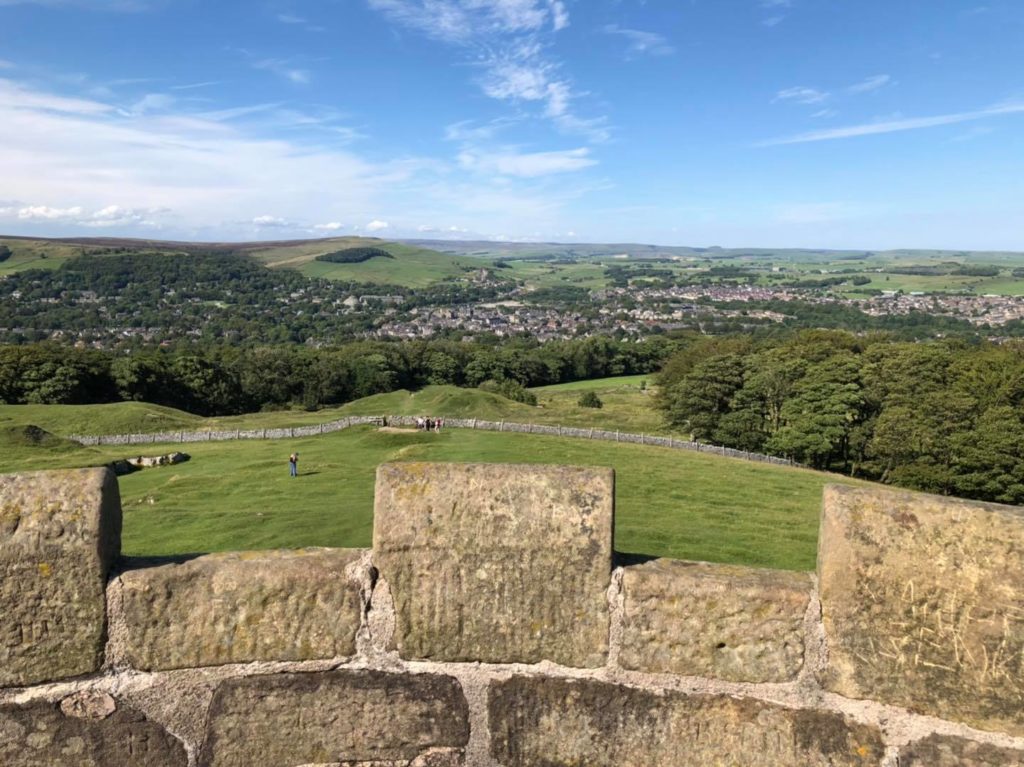 The outdoor 'pop-up' café which is currently open, will continue to operate until the café inside reopens later in the summer. The large picnic area at the entrance is ideal for families and groups.
As you will discover if you take the tour of Poole's Cavern, the temporary closure is another chapter in its two million year old history. Apart from a period of renovation in the 1960s when the cave was taken into the care of Buxton Civic Association, people have been venturing into this subterranean marvel for centuries. The Duke of Devonshire turned Poole's Cavern into a tourist attraction in 1854 and even before that, there were unofficial and somewhat dubious guided tours by local residents. Mary Queen of Scots famously visited and then there's the tale of the eponymous outlaw named Poole himself, not to mention the Romans.
Poole's Cavern represents a microcosm of Buxton's eccentric history and no visit is complete without a tour so the reopening is a green light for the whole town's status as a staycation. The cave also has the approval of VisitEngland's national standard mark 'We're Good to Go'. As a visitor, you will want to know exactly what that means:
You will be able to enjoy small group tours of no more than 10 people in the cavern. All tours must be pre-booked via their website (see link at the footer of this article)
Sanitiser stations on entry and throughout the visitor centre, regular enhanced cleaning and diligent fully trained staff to welcome you.
Face coverings must be worn by everyone inside the attraction
Contactless payments at the outdoor pop-up café and gift shop
Outdoor 'Pop up' Café is offering limited take away food service – tea, coffee, cake and snacks
Trained and expert guides will escort you through the beautiful underground world of Poole's cavern in a small group and at a relaxed pace to enjoy this 'Wonder of the Peak District'
Outside picnic tables available
Clear social distancing signs both through the visitor centre and cavern
Staff provided with appropriate PPE at all times
Friendly service, advice and assistance at all times
Poole's Cavern Visitor Centre Manager, Alan Walker, said, "We're really pleased to be reopening again in time for the rest of the summer season. During the lockdown lots of people have really made the most of the woodlands, the country park and the outdoor seating areas here."
"We're excited about welcoming visitors back next week and starting the cave tours again. Our team have been hard at work to make sure the visitor experience complies with government guidelines and we hope that reassures people. We're confident that everyone who visits will still have a great time. The past few months have been really difficult for everyone and we're looking forward to getting back to providing something fun that all family can enjoy."
How to book tickets
Tickets must be booked online only, via their website. Pre-booked tickets will be for a specified tour time. The number of tours each day will be limited to manage safe visitor numbers. There is a maximum of 10 people per tour.
Book here: poolescavern.merlintickets.co.uk
Opening Times: Book your tour from 10am, last tour commences at 4.30pm, 7 days per week. The country park woodland trails and Solomon's Temple are open all hours.
If you would like to supplement your trip to Buxton with some shopping, eating out and more things to do, read our latest guides on the best places to go.
If you are a local business and you would like to be part of our current #BounceBackBuxton21, campaign, get in touch, we'd love to hear from you.
Poole's Cavern & Buxton Country Park, Green Lane, Buxton, SK17 9DH
T: 01298 26978
Did You Enjoy This?
You might like our regular newsletter. We put all the best events, cultural highlights and offers from Buxton and the Peak District in your inbox every fortnight.
This information will only be used to send you this newsletter. It is stored in Mailchimp.