There's plenty of fun to be had during Easter in the Peak District and lots of events happening for all the family – from Easter egg hunts in stately homes and historic houses, special Easter events for kids and all the family, nature trails, craft activities and more, so, plan a fun filled Easter with our pick of the very best 10 events not to miss…
1. Easter Weekend at Haddon Hall
Over the Easter weekend, Haddon Hall will have face painting, look out for chocolate eggs in the grounds and halls of Haddon ad meet the Easter Bunny! A great day out for all the family.
Haddon Hall, Bakewell, DE45 1LA
T: 01629 812855
When: 19th, 20th & 21st April 2019
Entry / Cost: Standard entry applies – Adult £16.75, under 16s go FREE, Student £14.25
2. Easter Adventure Quest at Bolsover Castle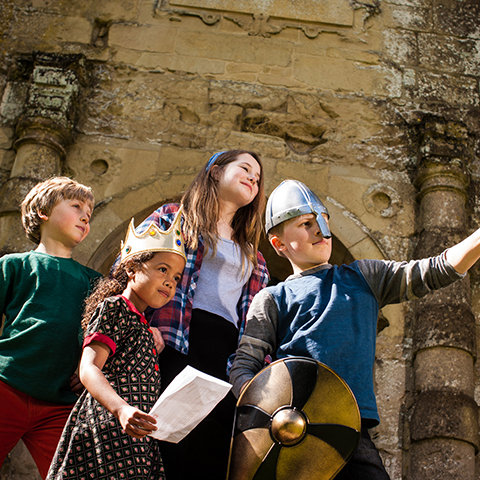 Join the hunt for dragon eggs on a legendary quest this Easter holiday. Crack the clues as you and your family follow the trail through the gardens and around the Little Castle. Intrepid adventurers who track down the dragon egg will get a certificate and a sticker to prove it, and there'll be a chocolate treat too!
Bolsover Castle, Castle Street, Bolsover, S44 6PR
T: 0370 333 1181
When: 6th – 28th April 2019
Entry / Cost: The Quest costs £1 per child in addition to the normal admission price – see website
english-heritage.org.uk/visit/whats-on/bolsover-easter-adventure-quest
3. Cadbury Easter Egg Hunt at Kedleston Hall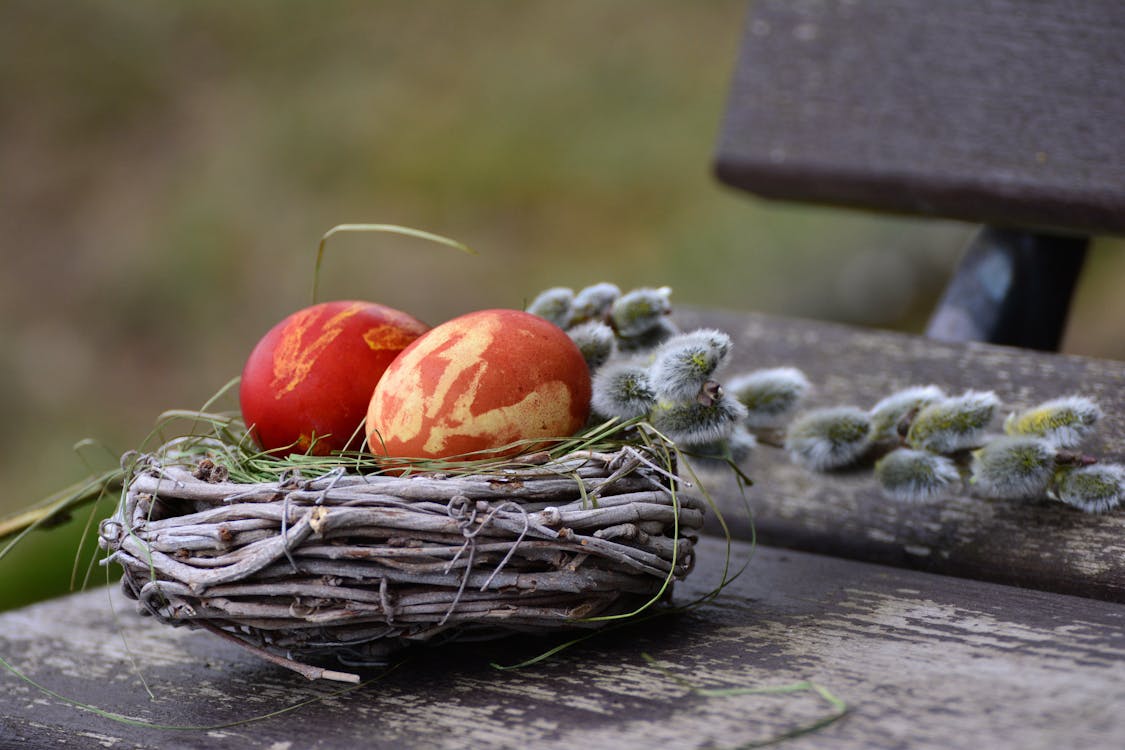 A fun self led outdoor family trail at Kedleston Hall during the Easter weekend, with a Cadbury chocolate treat at the end the trail. Explore outdoors and discover the signs of spring.
Kedleston Hall, Derby, DE22 5JH
T: 01332 842191
Entry / Cost: £2.50 per child (standard entry admission charges apply for entry to whole property)
When: 19th – 22nd April 2019
nationaltrust.org.uk/kedleston-hall/features/fleecy-easter-fun-at-kedleston-hall
4. Cadbury Easter Egg Hunt at Hardwick Hall
Over the Easter weekend, youngsters can join in the Cadbury Easter Egg Hunt along Lady Spencer's Walk, in the garden or around the park and spot clues to win a delicious Cadbury Easter treat. It costs £3 per person to take part. Go to the Stableyard to take part.
Doe Lea, Chesterfield, S44 5QJ
T: 01246 850430
Entry / Cost: £3 per participant – standard admission prices apply to other areas
When: 19th – 22nd April 2019
nationaltrust.org.uk/hardwick/features/easter-holidays-at-hardwick
5. Easter at Chatsworth
There will be lots to see and do all across the garden and farmyard throughout the Easter holidays. Chatsworth is celebrating with its ever-popular Easter egg hunts and Eggspress Trailer rides. There's hands-on craft activities such as British Bird Crafts – where you can make a pine cone chick or bird feeder and learn about British birds in the Stickyard. There's also the Easter explorer map in the garden. There's also face painting over the Easter weekend – 19th – 22nd April.
Bakewell, DE45 1PP
T: 01246 850430
Entry / Cost: Check website for each activity
When: 30th March – 28th April 2019
chatsworth.org/events/easter-at-chatsworth
6. Easter adventures and Cadbury Easter hunt at Sudbury Hall and the National Childhood Museum
This Easter it's sweet treats and nature as the garden at Sudbury springs back to life. There's the sweetie jar trail through the grounds, crafts in the Boathouse (create a felt bunny!) and of course the ever popular Cadbury Easter Egg Hunts. There's plenty to keep all the family busy!
Main Rd, Sudbury, Ashbourne, DE6 5HT
T: 01246 850430
Entry / Cost: Each egg hunt costs £2, Felt Easter Bunny Craft £1 per person, for other activities – check website
When: Easter Egg Hunt – 9th – 22nd April 2019, Felt Easter Bunny Craft – 15th – 18th April 2019
nationaltrust.org.uk/sudbury-hall-and-the-national-trust-museum-of-childhood/features/discover-our-spring-highlights
7. WWII Home Front 1940s Event at Crich Tramway
The hugely popular Crich Tramway Village WWII – Home Front Event returns during Easter Weekend for 2019, where you can step back in time to 1940s Home Front Britain. Collect your identity card on entry and experience a real taste of life during the Second World War!
Crich Tramway Museum, Crich, Matlock, DE4 5DP
T: 01773 854321
Entry / Cost: General Admission prices on the door are £17.50 for adults, £14 for seniors (aged 60+), £10.50 for children (aged 4 – 15 years) and family tickets (2 adults, 3 children) £40.50. Save 50p on standard priced tickets by booking onlineat least 24 hours before arrival.
When: 21st & 22nd April 2019
explorebuxton.co.uk/wwii-home-front-event
8. Spring into Easter at Cromford Mill
There's lots of Easter weekend activities at Cromford Mill for all the family including The Great Egg Hunt, an Owl and Bird Display, family craft activity, live music, the Arkright Artisan Market and more.
Mill Rd, Cromford, Matlock, DE4 3RQ
T: 01773 854321
Entry / Cost: Check website for more details
When: 20th, 21st & 22nd April 2019
cromfordmills.org.uk/events/spring-easter
9. Follow the nature trail and create fern fossils at Lyme Hall
Enjoy the wonderful outdoors at Lyme exploring the garden on a nature trail to receive a chocolate prize! As part of the Easter activities, learn about and make fern fossils.
Disley, Stockport, SK12 2NR
Entry / Cost: Fossil activity – £1.50 per child, Nature Trail – £2.50 per child
When: 9th – 29th April 2019
9. Easter Extravaganza at Pavilion Gardens
Spanning over 4 days over the Easter Bank Holiday weekend and offering a great weekend of fun for the whole family. There will be over 65 stalls in the Octagon Hall and on the Promenade, children's entertainment, hot and cold food stalls, ferret racing & roulette, children's rides and the Miniature Train.
St John's Rd, Buxton, SK17 6BE
T: 01298 23114
Entry / Cost: Free entry to event, charges apply to some activities
When: 19th – 22nd April 2019
10. Easter Adventures at Conkers
Full days of entertainment for all those in pursuit of adventure at CONKERS! Pond dipping, bush craft, sensory art, orienteering, craft activities, Punch & Judy, CONKERS ranger day and there's also a yummy Easter Sunday Sunday Carvery.
Rawdon Rd, Ashby-de-la-Zouch, Swadlincote DE12 6GA
T: 01283 216633
When: 8th – 28th April 2019
Entry / Cost: Check website
Did You Enjoy This?
You might like our regular newsletter. We put all the best events, cultural highlights and offers from Buxton and the Peak District in your inbox every fortnight.
This information will only be used to send you this newsletter. It is stored in Mailchimp.