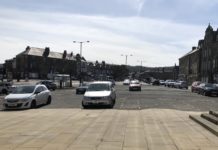 There are a number of pay and display car parks in and around Buxton, all of which include disabled spaces. All car park ticket...
Looking for gift inspiration? A last-minute bauble?Among a raft of special festive events you'll find fine foodie gifts, hand-crafted pressies and usually a bit...
A year after the coronavirus pandemic swept through Derbyshire, the economic impact is still being felt right across the county, with many businesses still...
Wide range of studio photography offered including families (pets included) and kids, bumps and babies, headshots for business use and social media, commercial, passport photographs, environmental portraits and makeovers