Trying to predict the weather pattern of anywhere in the United Kingdom can be like trying to predict the roll of a dice. This is especially true of the highest market town in England. Being a thousand feet (300m) above sea level, Buxton seems to have its own microclimate. Notoriously unpredictable, an inch of snow once stopped a match between Derbyshire and Lancashire on Buxton Cricket Ground in June 1975. A guide to Buxton weather probably could be summarised in one sentence: Expect the unexpected!
When people say Buxton is famous for its water, they usually mean the mineral-rich thermal spring that bubbles from the ground and gets bottled up to sell, not the other stuff that falls from the sky. Like the mystical mountain kingdom of Shangri-La with more sheep and flat caps, Buxton seems to spend a lot of time getting damp in the clouds. However, this is part of its charm and you should not let the showers deter you; there are many reasons to visit Buxton. But when is a good time? There are a few general rules of thumb. If the last ten years are anything to go by, you're more likely to get a sun tan in May than you are in August, for example, although May 2021 was the wettest on record, so please take this guide with a pinch of grit.
January and February
As established, it can snow any time in Buxton but Jack Frost usually favours January and February. Statistically, you're more likely to get a white Valentine's Day than a white Christmas. Older residents of Buxton often say we don't get winters like we used to and recount tales of monstrous snow drifts and being cut off for weeks. These days, it can still only take a few inches of snow to isolate the town from the rest of the world, due to the roads that wind through the hills to get here.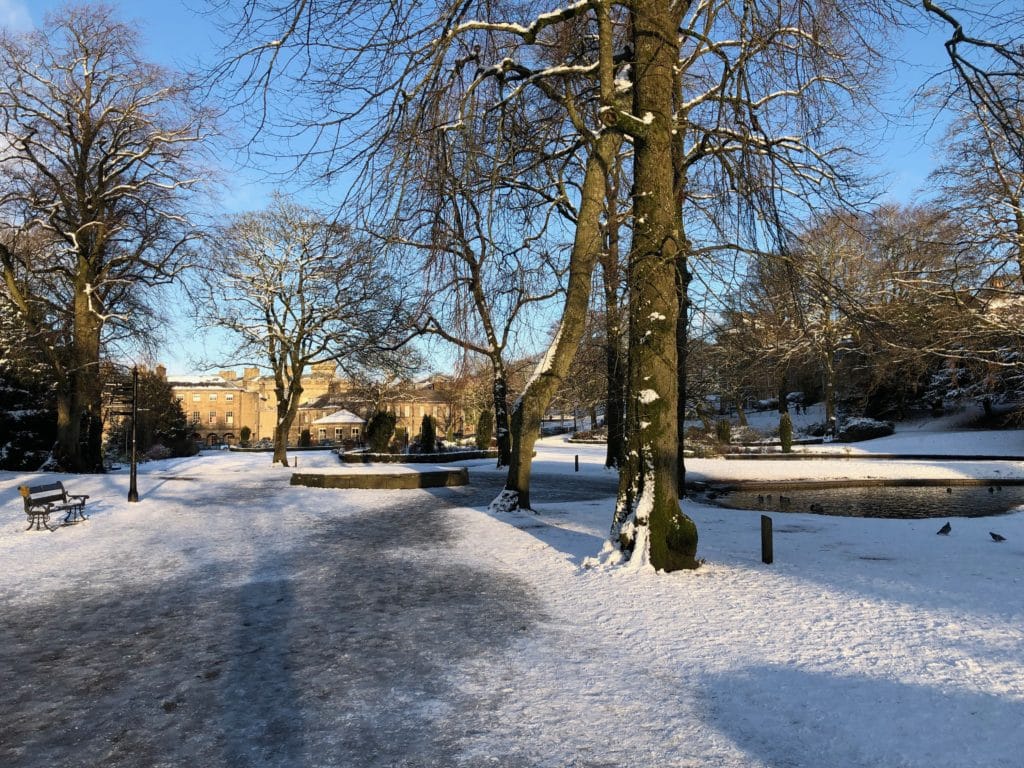 Fortunately, modern Buxtonians have the opportunity to fight back with the aid of the internet. Local weather website run by Michael Hilton offers people the opportunity to update information on the conditions of the highways. That's not to say this isn't a good time of year to visit Buxton. The white stuff makes the town look pretty and there's a selection of cosy pubs, restaurants and hotels to warm up after your amble. You could even recover with some spa treatment. It worked for the Romans.
March and April
This time of year conjures images of Spring; flowers blossoming, birds singing, hares frolicking across the meadows. Unfortunately, Winter often outstays its welcome in this part of the world and Spring feels like that friend who's always late. By Easter, the people of Buxton can still be shivering and wondering when they can hang up their big coats for a while.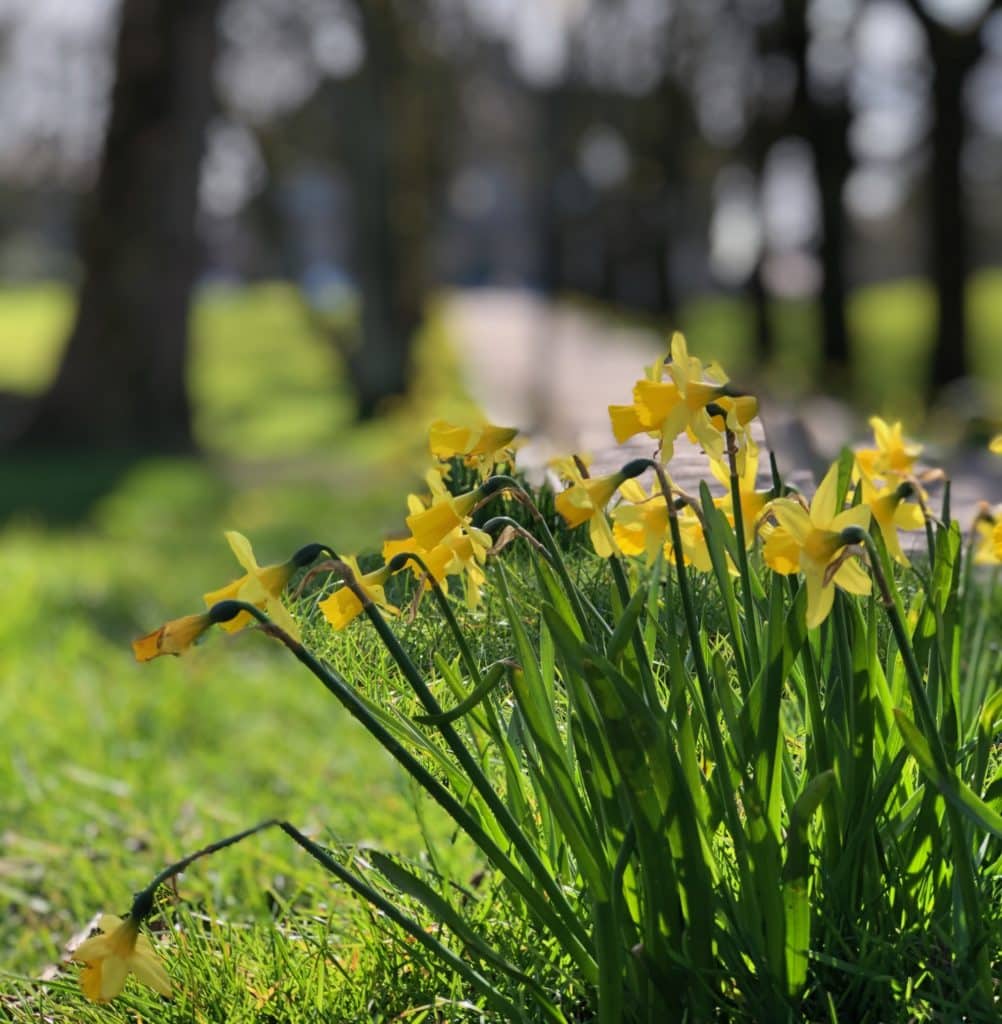 If we're very lucky, the earliest signs of a warmer, drier season will begin to appear towards the end of April and the population will step out tentatively, gazing mole-like up at the sun, like a celestial event they've never before witnessed. Of equal magnificence is the emergence of the bluebells of Corbar Woods.
May and June
Over the last decade, May and June have proved to be the best months to be outdoors for enjoying Buxton weather, like Spring and Summer rolled into one. May 2020 was one of the hottest on record and let's be honest, it helped to get us through the first covid-19 pandemic lockdown.
As well as receiving that overdue dose of vitamin D, you can witness the wooded landscape around Buxton grow green and beautiful. We can only ponder why Buxton usually gets its pleasant weather early. One could suggest climate change but there's evidence over the ages to support that it's always been the case.
July and August
So what happens in actual summer? Does Buxton enjoy warm and dry conditions to accompany its famous festivals? The answer is yes but weirdly, there's also a good chance of a downpour so don't forget your brolly. As a fellow resident put it to me recently "you know when the schools break up for summer, it's gonna start tipping it down". Although it isn't quite that straightforward, there does seem to be a tradition of soggy summers in Buxton.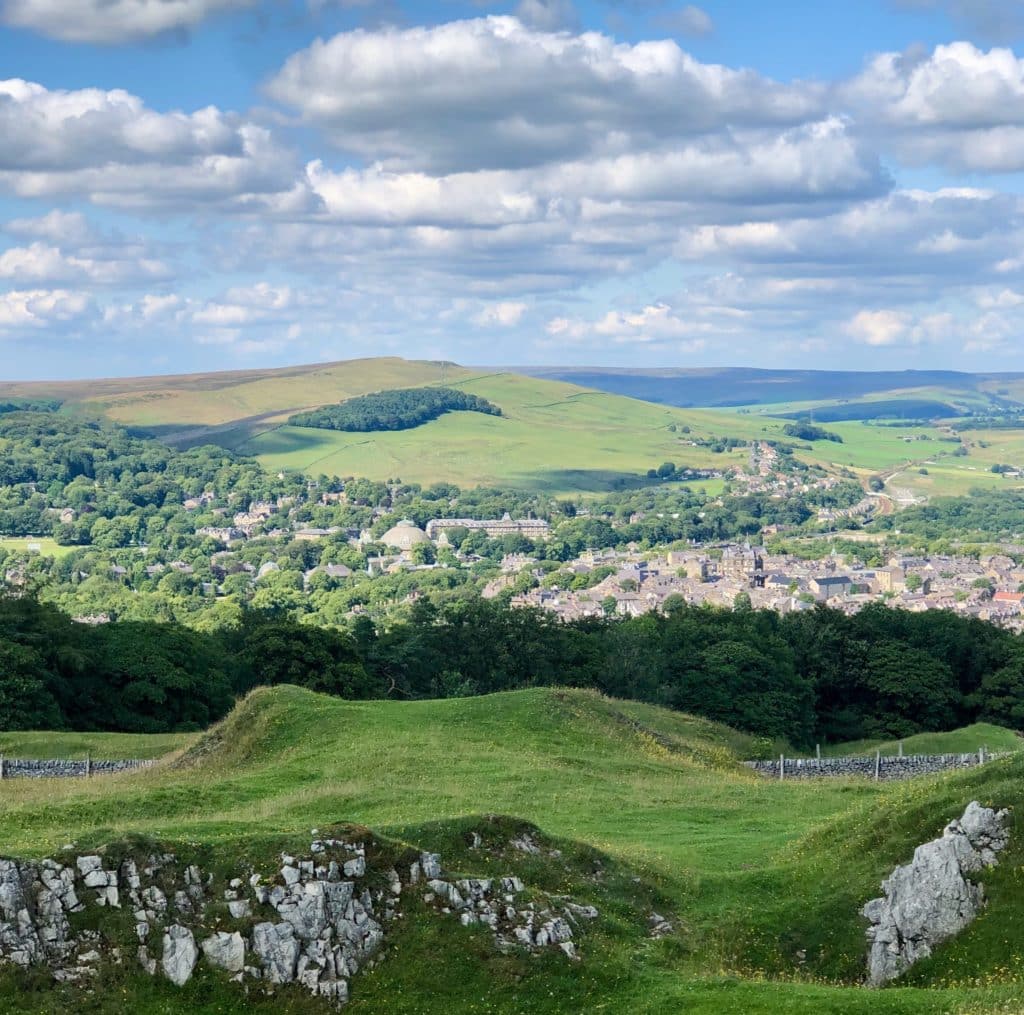 In his book Buxton Under the Dukes of Devonshire, R. Grundy Heape describes the August weather in 1880 with some frankness:
The wet and cold were sufficient to give people rheumatism who knew not the agony of its aches. The shopkeepers lost money instead of making it, for the visitors were not able to stir out of their rooms, or if to stir, it was to take an express train home. The carriage drivers were in despair, and the Bath-Chair men were on the verge of committing suicide in their own perambulators.
September and October
Although the year is starting to get a little long in the tooth, Autumn is not a bad time to visit Buxton. The temperature tends to stay in double figures and the umbrella is less required and Buxton's Autumnal foliage offer a warming glow of yellows and oranges.
Attractions such as Poole's Cavern, Pavilion Gardens, Buxton Museum and the Opera House stay open all year round and tourists without children can enjoy the relative peace and quiet, not to mention cheaper hotel prices. As the leaves begin to fall, the highest market town in England becomes infused with an ambient majesty.
November and December
Towards the end of the year, conditions get noticeably less ambient and majestic. By Bonfire Night, the renowned rain has usually returned and getting anything lit is a challenge. Snow in November is not uncommon.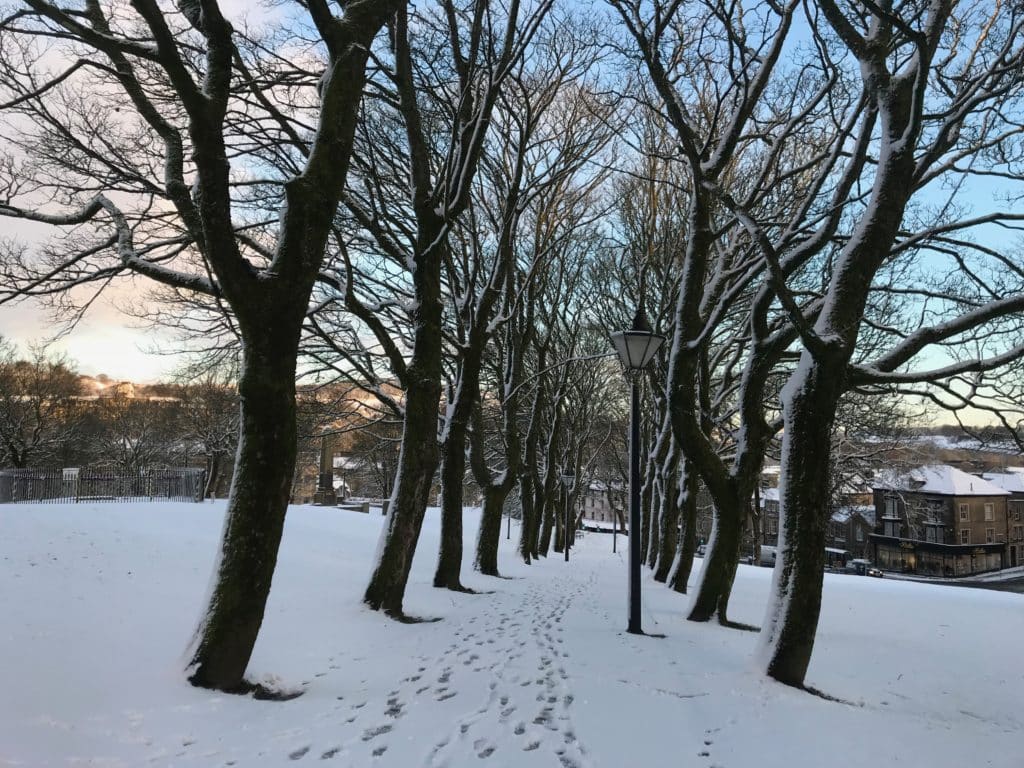 However, if you're looking for unusual Christmas presents, Buxton is home to countless independent shops and still worth a visit. Just wrap up warm!
Conclusion
So when is the best time to visit Buxton? The answer to that question rather relies on what you're looking for and possibly the famous Buxton weather. May and June are fairly safe bets for outdoor pursuits or even September and October. The town really comes to life in late July and early August with the advent of the arts festivals but the heavens can really open up. Winters are harsh but the landscape remains breathtaking, as long as you're dressed for the occasion. We look forward to seeing you…
Did You Enjoy This?
You might like our regular newsletter. We put all the best events, cultural highlights and offers from Buxton and the Peak District in your inbox every fortnight.
This information will only be used to send you this newsletter. It is stored in Mailchimp.